The top U.S. infectious disease official says medical experts are no closer to figuring out why some seemingly healthy people infected by the new coronavirus develop only mild or no symptoms but others become very sick.
Dr. Anthony Fauci says on NBC's "Today" show he's been "puzzled from the beginning" of the coronavirus pandemic.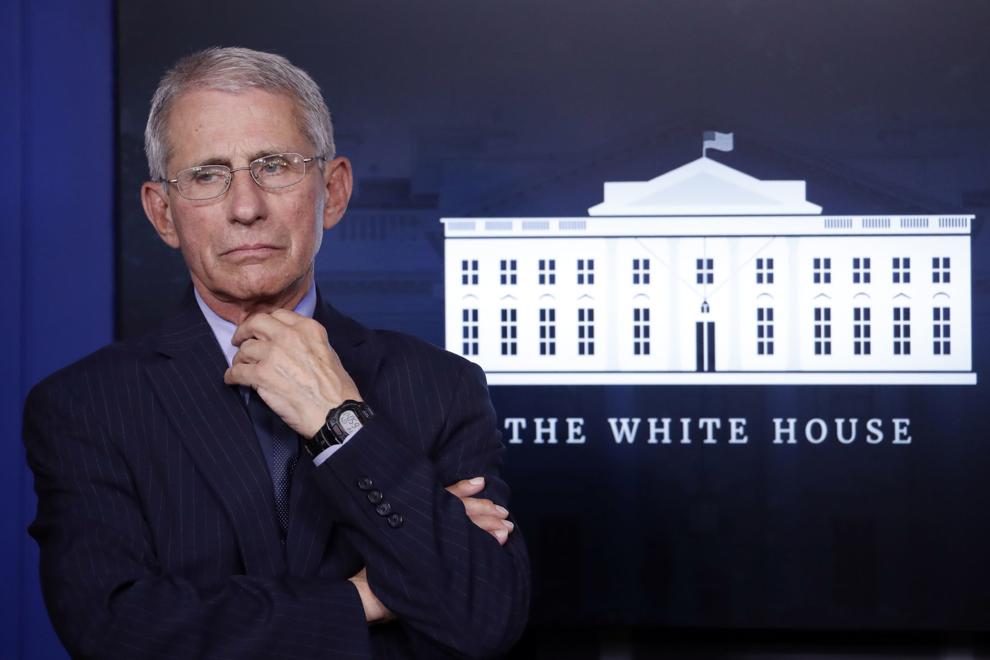 Fauci is the director of the National Institute of Allergy and Infectious Diseases. He says it's "very strange" how the virus can be "completely devastating" and lead to "viral pneumonia and respiratory failure" in one person and be "absolutely nothing" in another person.
Fauci says he's been working in infectious diseases for almost 50 years but doesn't "fully understand exactly what the mechanism of that is."
He says finding the answer is going to require natural history studies, which follow people over time while collecting their health information.
Here's an update on all developments. Scroll or swipe further for in-depth coverage.
More than 6.6 million Americans applied for unemployment benefits last week — doubling a record high set just one week earlier — a sign that layoffs are accelerating in the midst of the coronavirus.
The piercing, unrelenting wail of ambulances in the otherwise eerily quiet streets of New York City has become a harrowing soundtrack of the pandemic. America's largest city is the worst hit by the virus and the statewide death toll is over 1,900.
The worldwide race to protect people against unwitting coronavirus carriers intensified Thursday, pitting governments against each other as they buy protective gear and prompting new questions about who should wear masks, get temperature checks or even be permitted to go outside.
Nursing homes across the U.S. have been in lockdown for weeks under federal orders to protect their frail, elderly residents from coronavirus, but a wave of deadly outbreaks nearly every day since suggests that the measures either came too late or were not rigorous enough.
Residents are snitching on businesses and neighbors as authorities worldwide work to enforce business shutdowns and stay-at-home orders meant to limit person-to-person contact amid the coronavirus pandemic.
Two ill-fated cruise ships waited just off Fort Lauderdale's shores on Thursday to learn when they'll be allowed to dock at Port Everglades after Carnival Cruise Line reached a conditional agreement with authorities in Florida.
Leonardo DiCaprio will help launch America's Food Fund, which has already raised $12 million to help communities impacted by the coronavirus.
Jazz pianist Ellis Marsalis Jr. and Emmy and Grammy-winning musician and songwriter Adam Schlesinger died Wednesday from coronavirus-related illnesses.
For more summaries and full reports, please select from the articles below. Scroll further for health news you can use, the latest numbers in the U.S. and around the world, and teaching tips for parents.
For most people, the coronavirus causes mild or moderate symptoms, such as fever and cough that clear up in two to three weeks. For some, especially older adults and people with existing health problems, it can cause more severe illness, including pneumonia and death. The vast majority of people recover.
This coverage is being provided free as a public service to our readers during the coronavirus pandemic. Please support local journalism by subscribing.
Websites for students learning from home