Marvel Comics superhero Spider-Man made his debut in issue 15 of "Amazing Fantasy," and more events that happened on this day in history.
Get caught up with the morning's top headlines, the national weather forecast, today's celebrity birthdays and more.
ATHENS, Greece (AP) — Greece's health minister says new measures will be announced to curb the spread of the coronavirus, after an alarming sp…
Also in the headlines Monday: Trump's attempted end run around Congress and motorcycle rally wasn't wanted by Sturgis residents. 
Here are some of the notable people celebrating birthdays today, including Antonio Banderas, James Reynolds, Justin Theroux, Kylie Jenner, Ros…
ALGIERS, Algeria (AP) — An Algerian journalist who played a prominent role in covering the country's pro-democracy movement last year was sent…
FALLS CHURCH, Va. (AP) — Whether President Donald Trump has the constitutional authority to extend federal unemployment benefits by executive …
CHICAGO (AP) — Hundreds of people smashed windows, stole from stores and clashed with police early Monday in Chicago's Magnificent Mile shoppi…
TAIPEI, Taiwan (AP) — A visit by U.S. Health and Human Services Secretary Alex Azar to Taiwan this week comes amid mounting tensions between W…
Oil demands are still suffering because of the pandemic, but on the bright side, that could force big names to invest more in clean energy alt…
PORTLAND, Ore. (AP) — A riot was again declared by authorities Sunday night in Portland when protesters marched to a police union building, bl…
NEW YORK (AP) — For all the secrecy and speculation that typically surrounds the search for a vice presidential candidate, the decision rarely…
HONG KONG (AP) — Hong Kong authorities broadened their enforcement of a new national security law on Monday, arresting media tycoon Jimmy Lai,…
ADDIS ABABA, Ethiopia (AP) — As a domestic worker, Amsale Hailemariam knew well the luxury villas that had grown up around her simple shelter …
BEIJING (AP) — China has announced unspecified sanctions against 11 U.S. politicians and heads of organizations promoting democratic causes, i…
BRIDGEWATER, N.J. (AP) — President Donald Trump's end run around Congress on coronavirus relief is raising questions about whether it would gi…
WASHINGTON (AP) — Republican Sen. Ron Johnson said Monday that he has subpoenaed the FBI to produce documents to his committee related to the …
SACRAMENTO, Calif. (AP) — The head of California's public health department resigned late Sunday, just days after the state announced a fix fo…
BERLIN (AP) — Germany's center-left Social Democratic Party plans to name Finance Minister Olaf Scholz as its candidate to become chancellor i…
NEW YORK (AP) — Presidential politics move fast. What we're watching heading into a new week on the 2020 campaign: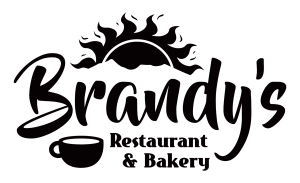 Brandy's Restaurant & Bakery
MINSK, Belarus (AP) — Election officials in Belarus said Monday that President Alexander Lukashenko has won his sixth consecutive term, taking…
Your daily look at late-breaking news, upcoming events and the stories that will be talked about today:
LONDON (AP) — A Royal Air Force surveillance plane was flying over the English Channel on Monday as the British government sought to curb the …
Shares advanced Monday in Europe and Asia after President Donald Trump issued executive orders to provide tax relief and stopgap unemployment …
The heat and humidity on the rise again in the Northeast. CNN Meteorologist Karen Maginnis has the details of how long these temperatures will last.
Michigan defensive back Hunter Reynolds saw the tweets from Trevor Lawrence and other college football players, pushing for the opportunity to…
NASHVILLE, Tenn. (AP) — Tennessee lawmakers are heading back to the Capitol on Monday to address legislation that would provide health care pr…