President Donald Trump and first lady Melania Trump played host Sunday to hundreds of costume-clad kids as part of a Halloween celebration at …
FALLS CHURCH, Va. (AP) — Enacting restrictions to prevent the spread of the coronavirus is more important than removing them to get the econom…
EL PASO, Texas — Residents in the Texas border city of El Paso have been urged to stay home for two weeks as a spike in coronavirus cases over…
CINCINNATI (AP) — Something changed in Yana Duke this year. She came to the U.S. as a youth from Ukraine, had never been involved in politics …
LONDON (AP) — Worries over the resurgence of the coronavirus pandemic around the world weighed heavily on global stock markets on Monday with …
NEW YORK (AP) — Mac and cheese, 18th-century style. A seven-course meal using only ingredients from a convenience store. A meal that is litera…
BRUSSELS (AP) — Authorities warned Monday that Belgium faces a pivotal week in its struggle to limit the spread of the coronavirus, as a serie…
WASHINGTON (AP) — A deeply torn Senate is set to confirm Amy Coney Barrett to the Supreme Court, but Democratic leaders are asking Vice Presid…
Also in Monday's headlines: Democrats want VP to skip Barrett vote over virus worries and Italy starts strict measures as virus surges in Europe. 
A day after an earthquake sparked a deadly tsunami, Indonesia saw another natural disaster as Mount Merapi began erupting explosively, and mor…
VILNIUS, Lithuania (AP) — A center-right coalition in Lithuania, led by the conservative Homeland Union, is headed back to power after eight y…
BINGHAMTON, N.Y. (AP) — It's like 2018 all over again for voters in central New York, where two U.S. House members — one a Republican, the oth…
Your Monday morning headlines: Record early voting turnout across the US; another major storm eyes the Gulf; another memorable World Series pl…
WASHINGTON (AP) — President Donald Trump plans to intensify an already breakneck travel schedule in the final full week of the presidential ca…
Here are some of the notable people celebrating birthdays today, including Bootsy Collins, Dylan McDermott, Keith Urban, Natalie Merchant, Rit…
EL PASO, Texas (AP) — Residents in the Texas border city of El Paso have been urged to stay home for two weeks as a spike in coronavirus cases…
WASHINGTON (AP) — With a bit of rejiggering, President Donald Trump and first lady Melania Trump played host Sunday to hundreds of superheroes…
NEW YORK (AP) — Skirmishes broke out between supporters and opponents of President Donald Trump as a Jews For Trump convoy of hundreds of cars…
Here's what's happening Monday in Election 2020, eight days until Election Day:
If the Supreme Court throws out the Affordable Care Act, your finances and your future could pay the price.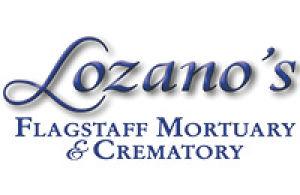 Lozano's Flagstaff Mortuary & Crematory

With eight days before Election Day, more people already have cast ballots in this year's presidential election than voted early or absentee i…
Call it a song of ice and fire: Colorado's East Troublesome Fire may finally be tamped down by an impending winter storm.
WASHINGTON (AP) — Speaker Nancy Pelosi once predicted she'd have the 2020 House Democratic majority secured by November — of 2019.
YEREVAN, Armenia (AP) — Armenia and Azerbaijan on Monday accused each other of violating the new cease-fire announced the day before in a bid …
WASHINGTON (AP) — Presidential politics move fast. What we're watching heading into the final full week of the 2020 campaign:
Not only is a winter storm impacting over 15 million from the deserts to the Plains, but also record cold, near record heat, West Coast wildfi…
BEIJING (AP) — China's government said Monday it will impose sanctions on U.S. military contractors including Boeing Co.'s defense unit and Lo…