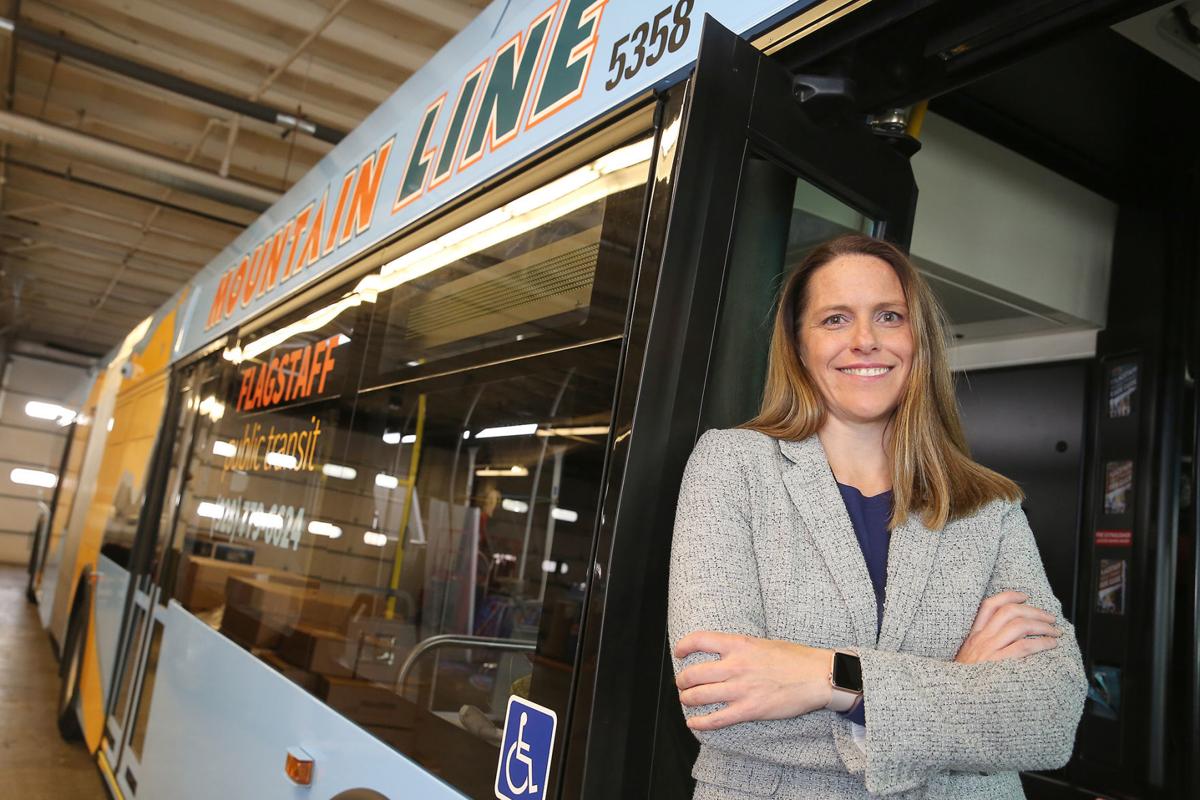 As Flagstaff city staff prepares to fund new road infrastructure and urban trail projects for 2019 budget process, staff members at Northern Arizona Intergovernmental Public Transportation Authority are facing a somewhat different issue after Proposition 421 failed to pass in November's election.
Taking on the challenge will be the organization's new CEO and general manager, Erika Mazza, who succeeded NAIPTA's first CEO Jeff Meilbeck after he retired in November.
Prop 421 was the third of the city's three transportation focused proposition and constituted a new tax to support an increased level of bus service across the city. But while the voters' decision may have altered NAIPTA's future plans, Mazza made clear it did not threaten its existence.
"We still have our base funding and our base funding is still here through 2030, so were still in good shape," Mazza said.
She added that this may have been one reason voters were less willing to pass the tax. Whether it passed or not, NAIPTA's existence wasn't hanging in the balance.
Mazza said the organization will be taking a long look at why the proposition failed to garner enough support among voters, especially as surveys undertaken in preparation for the 2017 5-year planning process suggested voters may have strongly supported the measure.
Those 2017 surveys showed a high level of satisfaction among riders and that, for those who ride the bus, if choosing between a wider services of coverage or shorter waits on current routes, most wanted shorter waits, even if they had to walk farther to get to them.
And this is what the proposition set out to accomplish.
The projected $41 million generated by the tax would have gone to investments in more buses allowing the organization to essentially double the amount of service they provide.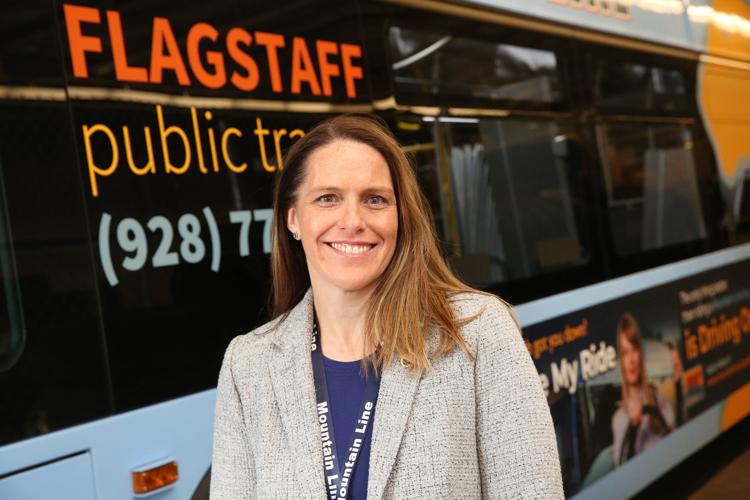 Buses would have run every 15 minutes on weekdays instead of the every 30 minutes they currently do now. Hours would have also been extended with buses running to 11 p.m. on weeknights and to after midnight on Fridays and Saturdays.
Perhaps more substantial than that however was the agreement NAIPTA had with Northern Arizona University had the proposition passed.
In that agreement, administrators had said the university would work with NAIPTA to provide every student attending NAU's Flagstaff campus with an annual bus pass. In doing so, the university was prepared to bring about $1 million to the table annually with NAIPTA bringing close to $2 million.
But just because Prop 421 was killed at the ballot box doesn't mean the agreement with NAU was, Mazza said.
"It may not be completely off the table, but it would certainly have to be restructured," Mazza said.
That is not the only project still standing despite the election. Mazza said they will also still be going forward with the relocation of their downtown connection center which they currently lease from the city.
"We want to have a better downtown presence so that people can buy passes at the station, they can ask questions, there's customer service there and to have that locational presence that we currently don't have," Mazza said.
At the moment, Mazza said, they do not have a location to replace the connection center with but they are in the process of locating the options they do have.
In the meantime, Mazza said they are working with NAU political science professor Frederic Solop in order to get as much information on why voters made the decision they did. The information may impact future ballot measures with a different focus than that of 421.
With the knowledge that they rank highly with those who do ride the Mountain Line, Mazza said they may look at conducting a survey of non-riders to find out what might get them to take the bus.
This is especially important, Mazza said, as the city council puts an increased emphasis on the recently passed climate change adaptation and action plan.
That plan puts a heavy emphasis on promoting alternate forms of transportation as a way to reduce greenhouse gas emissions, the majority of which are generated by locally driven private vehicles.
And Mazza said her goal is to get to a point where residents no longer think of buses as an "alternate" form of transportation.
"How people are getting around is rapidly changing. It's rapidly changing in Flagstaff; it's rapidly changing in major metropolitan cities. So how can transit evolve with those changes rather than be left behind," Mazza said. "What else can we do so people can be part of that mobility shift and people don't need to rely on their cars all the time."
Adrian Skabelund can be reached at the office at askabelund@azdailysun.com, by phone at (928) 556-2261 or on Twitter @AdrianSkabelund.
Be the first to know
Get local news delivered to your inbox!