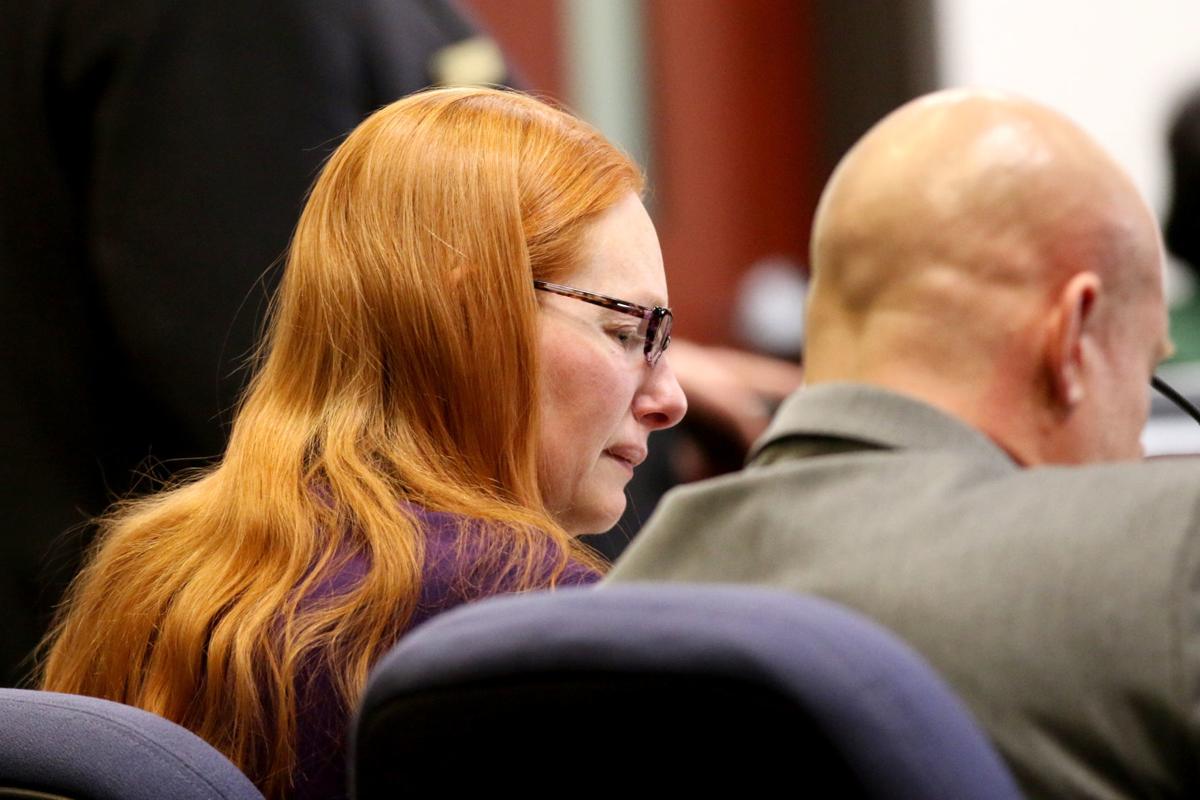 When you stir hot coals, you can sometimes find a flame.
Multiple attorneys are now watching for the signs of heat after the Carli Moncher case. They watched not because her theft charge of more than $8,000 but because she was convicted of perjury while working across the state to help convict suspected criminals. Moncher, a former Flagstaff Police Department officer, testified as an expert witness in many cases.
Because of this perjury conviction, the defendants in cases where Moncher testified, who may be serving time in a prison cell, can now file for what is called post-conviction relief. Post-conviction relief could give imprisoned criminals the opportunity for a new trial, explained Roberta McVickers, a public defender with the Coconino County Attorney's Office.
"We have to notify our clients of (Moncher's) conviction and let them know that they may want to consider a petition for review, post-conviction relief," McVickers said.
It is not clear how many previous convictions Moncher's perjury could affect.
In post-conviction relief, the sentenced defendant and their attorney must prove that an error was made in their original trial, and that the error harmed the court's ability to properly determine guilt or the severity of the sentence. In some rare cases, if proven, this could lead to a change in sentencing or their form of detention.
As an expert witness who helped work toward the truth in trials for the Safe Child Center with Northern Arizona Healthcare, Moncher helped interview and testify on behalf of children who were victims in cases of child abuse or sexual crimes across many counties in northern Arizona and in federal courts.
Moncher also testified as a expert in cases involving sex crimes where she was employed to explain to a judge or jury topics that are consequentially important to a case -- for example, when and how sex-crime survivors might develop a gap in the victim's memory.
While it is not clear how many people convicted of various abuse and sexual crimes could receive new trials, a figure from Moncher's own count indicates that there could be a considerable total. Todd Lawson, assistant Arizona Attorney General, referred to a possible number in a document filed into Coconino County Superior Court.
"She had experience with child sex victims (having conducted by her own admission over 2,000 interviews of victims),'" Lawson said.
Moncher's perjury conviction came from when she testified under oath about from whom she was receiving payment for her employment. She was convicted of theft for allegedly forging documents in order to be paid by both Northern Arizona Healthcare and the individual courts for which she was working, while also receiving travel and expense reimbursements for nonexistent travel and expenses.
McVickers explained that in sexual abuse cases, sometimes testimony can be the only evidence involved in the case. She was concerned about the alleged counts of forgery, which Moncher referred to as "adjusting" in her comments at sentencing.
"If she's willing to manufacture court orders and subpoenas, what else would she be willing to do to secure convictions?" McVickers said.
The post-conviction relief petitions will have to be reviewed on a case-by-case basis. One attorney in Yavapai County has already begun the post-conviction release process. The attorney did not want to be identified for this article.
"I have a client who was convicted and I'm asking based on (Moncher's) testimony, was her testimony credible given the charges that she has for perjury?" the attorney said.
McVickers said this case is a reminder of the importance of these positions.
"It's similar to when a police officer is found out to have been dishonest in his conduct. It affects every case he's been involved in. It's unfortunate, but you have to," McVickers said. "If the players aren't going to be honest in the process, how can the process be trusted?"