A man was arrested for disorderly conduct last week after a confrontation between himself, Mayor Coral Evans and city staff outside Flagstaff City Hall.
The arrest preceded a judge signing an injunction of harassment against Hugh Pressman, the owner of Kaibab Landscaping, who had hired the man to stand outside city hall with a sign criticizing Evans. Pressman said he was working with his lawyer and planned to fight the injunction.
The injunction is meant to bring to an end a series of approximately 40 emails from Pressman that Evans described as "vulgar, threatening and harassing."
The injunction prevents Pressman from further emailing Evans directly or addressing her in the emails, although it allows him to send emails to the Flagstaff City Council that are also sent to the mayor.
Evans said she began receiving emails from Pressman in April of last year and they have continued to arrive ever since.
Pressman said he first tried to contact Evans because he feels many of the roads in and around the city are inundated with trash and no one is picking it up. Pressman added he believes the issue of trash became worse after Evans was elected mayor.
But Pressman said he did not get a response and continued to email both the Mayor and Councilmembers.
"You are a disgusting pig and have turned the city into a [expletive] toilet," reads one of Pressman's emails sent on June 25, 2018, which was included in the court documents.
Another email sent on Aug. 21 of this year reads, "Remember you were only elected mayor because you are a fat, black woman."
But Pressman said he believes the mayor's claim of harassment is a way to silence him about the city's litter issue before the election season.
"I'm not super proud of some of the things I've said to her, but that is my First Amendment right," Pressman said. "I'm certainly the bad guy at city hall, but I am just trying to pick up the trash."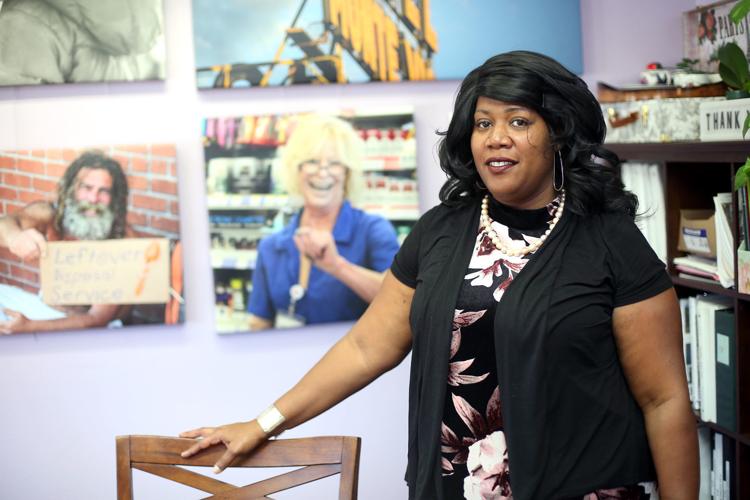 You have free articles remaining.
Evans said she understands the argument that a public official filing an injunction of harassment against someone may bring up First Amendment concerns. But Evans said the First Amendment protects free speech, not the consequences of free speech, and that rights come with the responsibility of using them properly.
She added she doesn't think simply because she is an elected official that it's OK for her to be "terrorized, stalked or harmed."
And Evans said she has been scared, and at times scared for her life, because of Pressman's messages over the last year.
On Sept. 19, Matthew Eckhardt was in the downtown Flagstaff area having been paid $100 by Pressman to stand outside city hall for four hours holding a sign that read, "Flagstaff Is Now America's Dirtiest City. #RecallCoralEvans," Pressman said.
At that time, Eckhardt began to walk through and around city hall taking video. While walking toward the city hall parking lot, Eckhardt seemed to see Evans sitting in her car and approached her.
Evans said she assumed Eckhardt was actually Pressman. She said she had already thought about asking for an injunction against Pressman and decided to take video of Eckhardt from her car, believing it could be useful evidence of more aggressive behavior.
Pressman said Eckhardt did not know who Evans was and thus repeatedly asked her to tell him her name.
According to a video of the incident that Eckhardt posted online, he also told her he would file a records request for the files on her phone, including any "dirty pictures too." Eckhardt also took video of the license plate of Evans' vehicle.
Evans said she was on the phone with city staff, who came to escort her to city hall because she felt threatened and scared to get out of her car because she could be attacked.
In the video, Eckhardt also says, "You all can see how scared she was when I was walking up."
Deputy City Manager Shane Dille and Community Investment Director David McIntire then escorted Evans into city hall.
After two Flagstaff police officers arrived on the scene, Eckhardt was arrested for disorderly conduct.