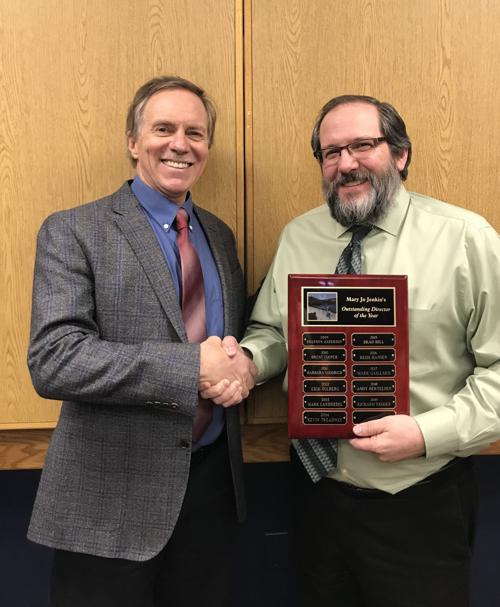 The city's Management Services Director Rick Tadder was named this year's recipient of the Mary Jo Jenkins' outstanding director of the year award.
The award is given in honor of the late Mary Jo Jenkins, who worked as the Management Services Director for the city from 1987 to 2009. Jenkins was known as an exceptional leader with encyclopedic knowledge of the city's finances, according to a media release.
"Rick brings an emphasis on problem solving to Management Services and the city at large. Mary Jo's spirit lives on at the city of Flagstaff," said City Manager Greg Clifton. "Rick's leadership over the last year has been exceptional and he brought forward many updates to city policies and procedures, a number of which will save taxpayer money. We are grateful to Rick and his leadership."
You have free articles remaining.
Tadder was selected for his exemplary leadership during this past year, according to the city.
Under his leadership Management Services completed major upgrades to some of our most critical software programs, developed a Public Safety Pension and Retirement System funding policy, received an outstanding debt rating from Standard and Poor's for the City and is in the process of securing debt financing that will save property tax payers over $1 million.
"It's an honor to receive this award," Tadder said. "Mary Jo Jenkins was involved in my very first interview with the city, 25 years ago. She was an exceptional leader, a mentor and a major influence early in my career. I am humbled to receive the award named in her memory."
"I thank the City Manager's Office for this recognition. There are many great directors at the city that I am privileged to work with and specifically like to thank the entire management service team for their hard work and commitment to the organization," Tadder added.
Adrian Skabelund can be reached at the office at askabelund@azdailysun.com, by phone at (928) 556-2261 or on Twitter @AdrianSkabelund.