The man suspected of starting the Copley Fire that burned down two Winona homes last April was found guilty Tuesday on all counts by a jury.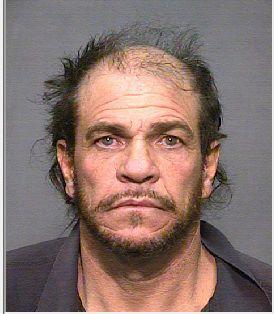 Steve Carter was charged with reckless burning, three counts of endangerment and four counts of criminal damage. The Copley Fire affected 85 acres in the Winona-Townsend area, burning down a large amount of personal property including two homes.
Carter declined to comment on the verdict, choosing to speak through his public defender Steven Harvey. Harvey said that they felt like they were given a fair chance to plead their case by the jury.
"We're disappointed in the verdict," Harvey said. "This was a tragedy for everyone, but we can certainly understand where the jury was coming from."
The expected sentencing for all counts is close to 10 years. The jury agreed that Carter owed at least $22,000 in damages. A final amount will be decided at a later date.
The state's reckless burning case included damage to two homes, trucks, ATVs, motorcycles, wild lands and a non-residential structure. As victims testified in the trial, many of these items were completely destroyed.
Photographs shown in the trial included burned-out trucks, melted aluminum and burned-down homes, like the property owned by Julia Jones, who testified in the case. She said her home was purchased at around $100,000 and had increased in value before being burned down.
But for Jones, the home and cars were not the worst of it.
"The pictures and things that were handed down from generations — antiques, jewelries that belong to my grandmother, given to my mom, given to me when my mom died. It can't be replaced with money," she said.
Jones lived with Tyrone Davis, who was in the home when the fire burned it. He spoke on the stand about how quickly the fire overtook the home.
"I'm not afraid of too many things, but that was scary and that was the closest I ever felt to death," Davis said. "If I had made a mistake or I had slipped I would be dead, and that I know for a fact."
Coconino County Sheriff's Deputy Dennis McCade responded to the fire in April 2017. He approached Carter and asked him about the burn.
"He stated that he started it and that he was burning some trash. After he lit it, the fire had died down. He thought the fire was out and as he left, he noticed the fire had caught some dry vegetation," McCade said. Carter told the deputy that the wind caught the fire and spread it rapidly.  
Controlled burning in the area requires a permit and for people to provide their information if they plan to burn. Burning had been prohibited the day of the fire.
Carter's sentencing hearing will be on April 15, a week after the anniversary of the fire.