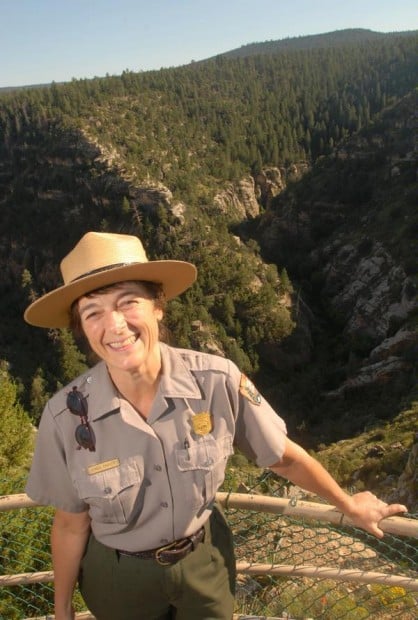 Stacey Wittig believed in her destiny. She left a six-figure pay-check and 21 years as an advertising consultant with Dex Media Yellow Pages behind. Wittig had only 2Ãn years until retirement when her company wouldn't give her time off without pay for a mission trip.
"I had to keep my commitment to the mission team," Wittig said, "If I had to quit my job, so be it."
Today, as a writer and marketing consultant, she doesn't come close to her previous corporate earnings, but said, "After spending three weeks immersed in poverty in Africa, it's difficult for me to spend money the way I did."
She traded working late nights and buying services for cooking her own meals, cleaning her own home and spending time with family.
"My life certainly changed. I'm at a slower pace, my blood pressure is down … and I'm developing a coffee import business that will connect impoverished farming families in Third World countries with Mom and Pop coffee shops that are looking for exotic Fair Trade coffees."
Jim Anderson, another high-salary earner, took a two-step transition in midlife. He moved from marketing and sales for companies such as Nielsen to work for Public Radio at KNAU, before forming a partnership with Alice Ferris at Goalbusters.
Anderson faced life's priorities and asked, "Do I sacrifice quality of life and my children's stability for my career or do I quit my job?"
Then, he added the clincher, "I'm not going to shovel coal into someone else's machine again. It has to matter to me."
Before, Anderson built stock portfolios. But now, at 44, he said about fundraising for nonprofits at Goalbuster: "We empower individuals and organizations — making the world a better place. We develop and nurture relationships and community stories with infectious passion."
DEMAND FOR THE COLLEGE-EDUCATED
These two anecdotes contain all the buzz words of the 21st century's next social revolution. According to Susan Crandell's book, "Thinking About Tomorrow," quality of life and career security are weighed alongside the quest for improved family ties and health, renewed passion plus a need to serve.
When the stakes are high and the paychecks higher, it seems counter-intuitive to change careers in midlife. Why do people take this expensive and risky leap? The first career fulfills success in terms of money and supporting family, but the second career finds success in personal fulfillment.
The realities are that unemployment decreases after age 44, but its duration increases, with middle-aged unemployment averaging 20-plus weeks. Still, people aged 45-54 have doubled their presence in the workplace from 17 million to 34 million. And the good news continues — a gap of 7.4 million jobs requiring college-educated workers will appear by 2012. As these workers age, choice expands with employment that extends into their retirement years.
A TOTAL PERSONAL ASSESSMENT
Jane Emberty, a life coach with Moving Thru Transitions, believes a personal assessment is vital to uncovering talents and achievements that might be taken for granted. She asks clients, "What energizes you and what drains you?" This helps people recognize the need for change and how to enlist the help to accomplish it.
"Also, where are they with regard to: leisure, finances, skills, family relationships?" Emberty said. "The whole person and their goals are considered."
"Counseling looks at the past," she said. "But coaching looks at the future — moves you forward into a new life you create for yourself."
She holds them accountable, too, which pushes them.
"People must buy into their own destiny."
'ONCE YOU'RE IN MOTION …'
Cindy Parker majored in physical geography before working for 25 years as a software engineer.
"Getting into engineering was a fluke," she said. "I got into the mortgage trap thing in California. I was a professional with a 'good job' and a great paycheck…but it wasn't the work of my heart."
Parker said that an older girlfriend, in a similar move, "gave me permission to leave."
Parker traded computers for classes at NAU. Her student status gave her the opportunity for an internship as park ranger for Walnut Canyon while completing her master's in her original field.
"My basic love is nature," she said, explaining her persistence in her studies and her new job.
Transitions often take two to six years, including education, resources and networking. Seven years later, Parker is not dissuaded as she completes the emotional transition that followed her physical one.
She pointed to a book by Barbara Sher, "It's Only Too Late if You Don't Start Now," and said, "Once you're in motion, who knows what can come your way?"