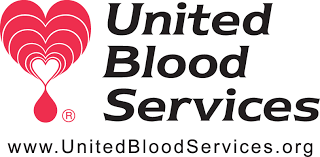 Flagstaff resident Cathy Flores has long been anticipating the needs of both her community and beyond. From traveling to Haiti and helping children to volunteering through her partnerships from her Butler Subway Cafe, she continues to make her mark on helping others.
"My husband Ed and I heard that blood donations in Puerto Rico were down due to the Zika virus. We knew we had to do something," Flores said. "So we reached out the United Blood Services, teamed up with Coca-Cola and created a smaller scale version of our annual Zombie Blood Drive."
On Monday, May 2, the Butler Subway is hosting a 'Mini Z' blood donation drive in partnership with Coca-Cola to benefit the United Blood Services. The Subway location will be housing the bloodmobile for the day and extending its hours of operation for the drive to be open from 8 a.m. to 6 p.m.
Those donating blood will receive a free Fresh Value Meal and a Coca-Cola Mini Z T-shirt. United Blood Services will be sending the blood to benefit the blood donation centers in Puerto Rico in response to the Zika Virus affecting the operations of many of the donation centers.
Flores' community outreach has also positively affected many children in Haiti. As a Northern Arizona Volunteer Medical Corp (NAVMC) board member, Flores has been volunteering with the organization to help raise money and support medical care for those in need since 2011 with her first visit to Haiti following the devastating earthquake.
"I traveled to Haiti with NAVMC twice. We helped build a classroom and educate a two of the local orphanages," Flores said. "Dr. Bull Durham and his team also trained the medical responders in Haiti. It's so important to be able to offer the resources needed to help children and those in need."
NAVMC is a nonprofit organization working to transform the lives of children both globally and locally, according to its mission. The nonprofit and its volunteers, such as Flores, have served meals, collected food and helped raise $20,000 to Flagstaff Family Food Center in 2015.
"All of our events to raise money for the Flagstaff Family Food Center have been fun, but when we created the Zombie Hand Drop, where people could purchase a toy plastic bloody hand and toss it closest to a fake crime scene, that was definitely a memorable time," Flores said.
NAVMC also hosts an annual Swingin' for Kids Golf Tournament, where they raise money to support children in Flagstaff and in Haiti.