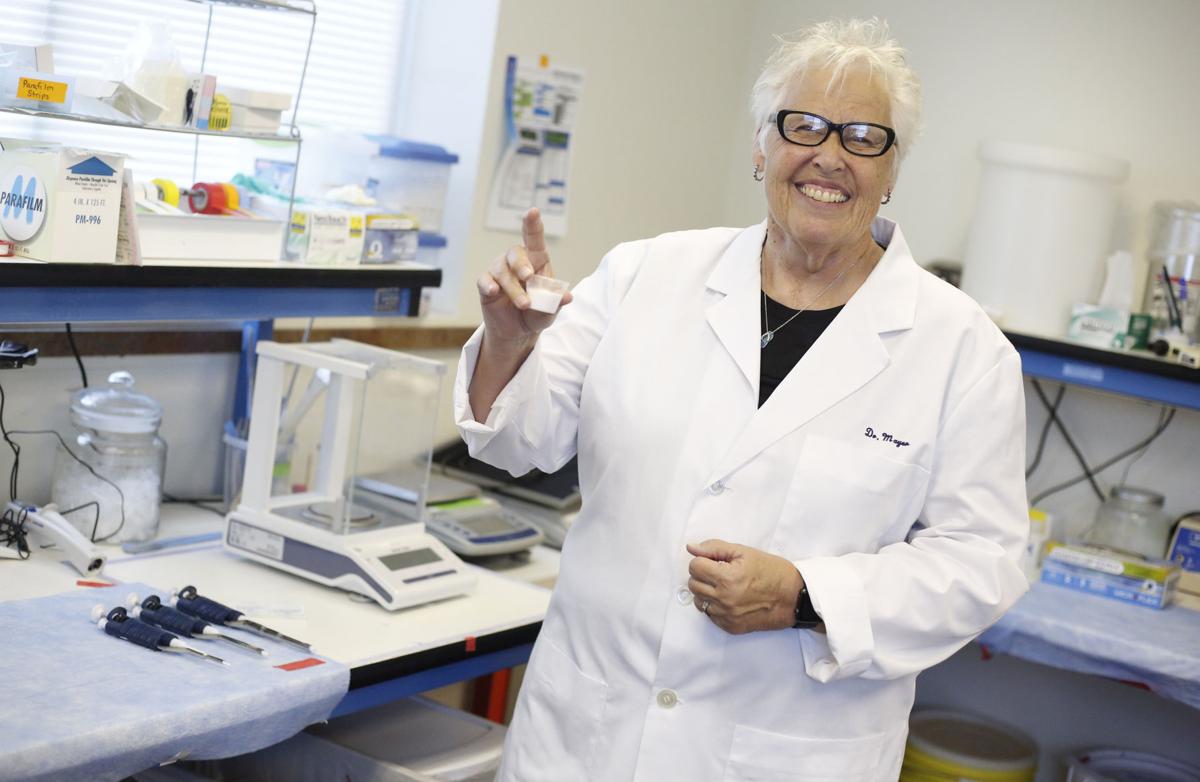 Last December, the bioscience company SenesTech became the first publicly traded company headquartered in northern Arizona, raising about $13 million in its initial public offering. The 13-year-old Flagstaff startup produces a formula that decreases fertility in rats, which it is marketing to customers ranging from municipalities to grain storage facilities to poison-averse, zoos, research facilities and sanctuaries.
As the company comes up on a year since that initial public offering, it continues to face a lopsided balance sheet, with operating losses far outweighing sales revenue. But company CEO Loretta Mayer said that will soon begin to change thanks to two new distribution contracts and a handful of pilot programs and initial sales that are expected to switch to longer-term deals. 
"I feel like we've had a tremendous amount of success to go from concept hatched here in Arizona to a product that works to sales expansion," Mayer said.
The company's latest quarterly report shows revenues from product sales were $34,000 to date while accumulated deficit was $71.3 million. Total revenues for 2017 would be "negligible," SenesTech stated in a November press release.
The company's stock price has also taken a steep dive over the past year, falling from $8 per share at the initial public offering to about 87 cents per share now.
But Mayer wasn't sounding any alarms.   
Sales haven't yet picked up because many of the company's 29 customers are still in a pilot or research phases or are only using the ContraPest rat control formula on parts of their properties, Mayer said. 
The cancellation of a major manufacturing, sales and distribution contract also pushed the company's stock prices downward but will be a positive in the long run, Mayer said. Pulling manufacturing and sales in-house requires a large up-front investment, but will mean SenesTech will see a 50 to 70 percent profit margin from sales of its product instead of a low double-digit profit margin that was stipulated in the contract with the food and animal company Neogen, Mayer said.
Scaling up its sales staff, manufacturing equipment and raw ingredient inventory hasn't been cheap, using up what the company raised in its initial public offering and forcing SenesTech to go out for a second round of funding, Mayer said.  
To raise more cash, the company went through another public stock offering last week, raising not quite $6 million, according to Mayer. Demand exceeded the number of shares offered, which could indicate that investors think highly of the company or could be an indication that the company is undervalued, said Adam Gifford, an economics professor at Coconino Community College.
Either way, Mayer said the company is now fully funded to get to a break-even point or cash flow positive. She expects that will happen in 2018.
Two new deals with national distributors of pest control products will help the company get its product into more hands of pest management officials more efficiently, Mayer said.
The company will manufacture all of its product in Flagstaff through 2018 but beyond that expects increased demand will require it to evaluate manufacturing expansion options both inside and outside of Flagstaff.
The company is targeting several customer sectors for its ContraPest formula, Mayer said. Cities like Chicago, New York City, Baltimore and Washington D.C. are one, while animal sanctuaries and research facilities are another. One Colorado sanctuary is one of SenesTech's happiest customers. Grain and protein production facilities are another area the company is targeting.
In a January press release, however, Neogen stated that the requirements included in the Environmental Protection Agency's approval of ContraPest mean the product would face "very limited use in the food and agricultural industry."
For a research-intensive, high-tech company like SenesTech, it isn't at all uncommon to go through an initial public offering before turning a profit, Gifford said. SenesTech's position is similar to companies like Google and Amazon that took years go revenue positive because they initially had to put so much money into product development, he said.
"Of course I'm rooting for them because they're a hometown company," Gifford said about SenesTech. "You always want to see hometown companies do well and succeed, especially after going public -- that's a really big deal."
SenesTech also brings diversity to the Flagstaff economy, he said.
"It's something different. It's not tourism, not the airport, it's something completely different," he said.
Get local news delivered to your inbox!
Subscribe to our Daily Headlines newsletter.