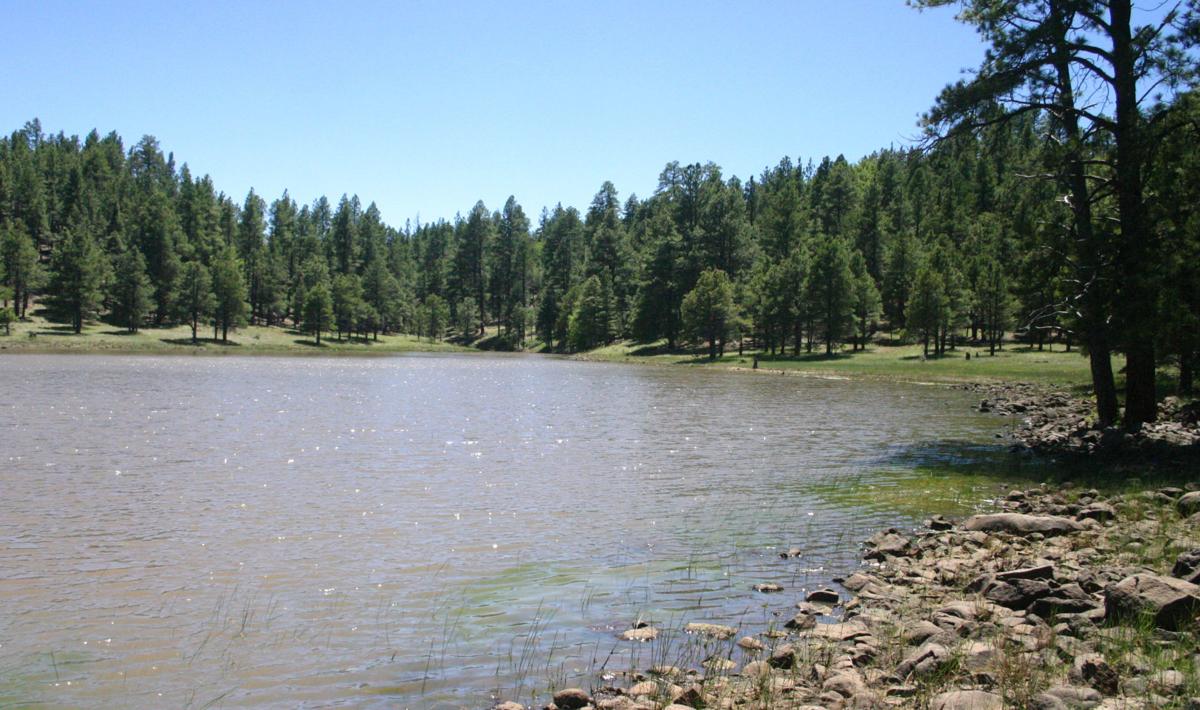 A group of Flagstaff mosquitoes have tested positive for West Nile virus, the first in the county this year, according to Coconino County Health and Human Services.
The infected mosquitoes were discovered during routine weekly testing of county traps south of Lake Mary Road early this week. All 15 of the carrier mosquitoes – about half of all those caught in the trap – tested positive locally and were sent to a state lab for confirmation.
Although this is the first batch that tested positive, Environmental Health Division Manager Eve Wolters said other mosquitoes throughout the region could also be carrying the virus.
"We have an environment that allows the mosquitoes that carry the West Nile virus to live here," she said. "It's really important that people take preventative precautions as long as we're in these warmer months."
She advises county residents to avoid going outside during dawn and dusk, when these insects are most active, and wear clothing that covers the skin when outside during these times. Also, dump out and clean any outdoor objects that hold water once a week. The Centers for Disease Control and Prevention (CDC) reports that mosquitoes can lay eggs in as little as a tablespoon of water.
Vulnerable individuals, like seniors and children, should take extra precautions to avoid mosquito bites, Wolters said, though if they or other individuals are bitten, it does not mean they will contract the disease associated with it.
About 80% of people infected with West Nile virus do not develop symptoms.
"This is not something people should be afraid of. If people get bitten and they display no symptoms of illness in any way, then they have nothing to worry about," Wolters said.
About one in five people infected with the virus develop a fever while one in 150 have more serious symptoms, including numbness, headaches, neck stiffness, tremors, muscle weakness, vision loss, coma or paralysis, according to CDC.
Arizona has the most confirmed and probable cases of human neuroinvasive diseases from West Nile virus in the country this year. There have been seven fatalities.
Coconino County's last confirmed human cases occurred in 2010, when two individuals were affected.
As of Aug. 16, there was one suspected infection reported in the county this year -- that proved not to be a case -- but more than 100 confirmed and probable cases in Maricopa County, the Arizona Department of Health Services (ADHS) reports.
There is no specific treatment or vaccine for the virus in humans. Vaccines are available for horses, though. CDC states over-the-counter pain relievers can be used to reduce fever symptoms and, in severe cases, hospitals can provide intravenous fluids, pain medication and nursing care.
Neither humans nor other mammals can transmit this virus once infected.
Wolters said mosquitoes that carry the virus will continue to do so until they die when the weather becomes inhospitable. Mosquitoes can live for up to several months.
The county's environmental health division has mosquito traps set up in highly populated areas throughout the region, including Flagstaff, Williams and Sedona. Each week, the caught insects are brought into a local lab, sorted by type and then tested for various mosquito-borne diseases.
"We will certainly be going back to that area and we will remain steady with what we already do [with testing] and if we receive complaints from residents, we could set up traps in those areas," Wolters said.
Get local news delivered to your inbox!
Subscribe to our Daily Headlines newsletter.