With the occurrence of sporadically low temperatures at the end of the spring season, farmers throughout northern Arizona were left to contend with greater workloads, delayed schedules and, in severe cases, diminished crop yields.
According to the National Weather Service, over a half inch of snow fell May 23 at Flagstaff Airport as the temperature dropped to a low of 28 degrees. That snow was tied for the 10th latest snowfall in the city's history.
Judith Bullock, owner and operator of Grand Canyon Milkweeds in Williams, said she had to act fast in order to protect her crops when she noticed several dark clouds drifting toward her property from across the North Rim of the canyon the morning of May 22.
"Suddenly, the hail came," Bullock said. "It broke out every window in our home. We had to cover our plants as quickly as we could, and get everything closed down as fast as possible."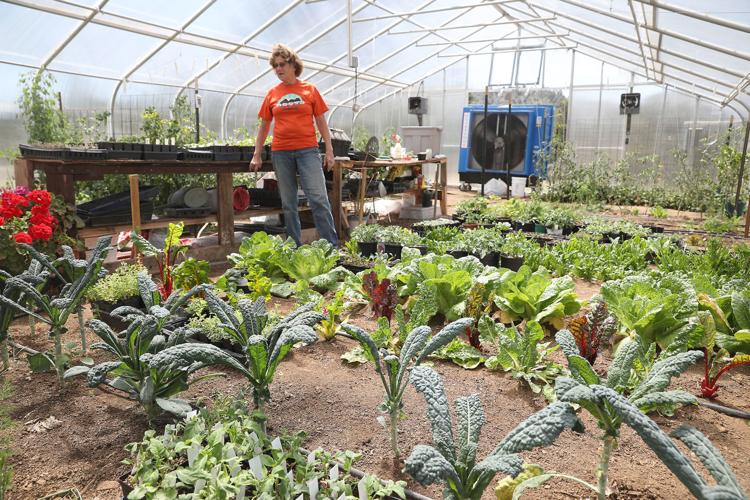 For local farmers and gardeners like Bullock, responding to drastic shifts in weather on the Colorado Plateau can be physically and logistically demanding. When local weather conditions are unfavorable, a greater amount of manpower is needed to protect crops and adapt to changes.
"I think it's really serious up here in northern Arizona country where it freezes every night and then it's hot in the daytime," Bullock said. "We have to spend a lot of time uncovering plants every morning and covering them up at night, and I know that's affecting all growers."
Although Shanti Rade, co-owner of Whipstone farm in Paulden, Arizona, said her operation didn't experience much loss from the wintry conditions, many of her crops were withheld from being planted, placing her farm slightly behind schedule.
Rade said late spring is planting season for many crops in northern Arizona. However, if outside temperatures are too low, some "starts" — or young plants — must be held in greenhouses until optimal temperatures are reached outside.
You have free articles remaining.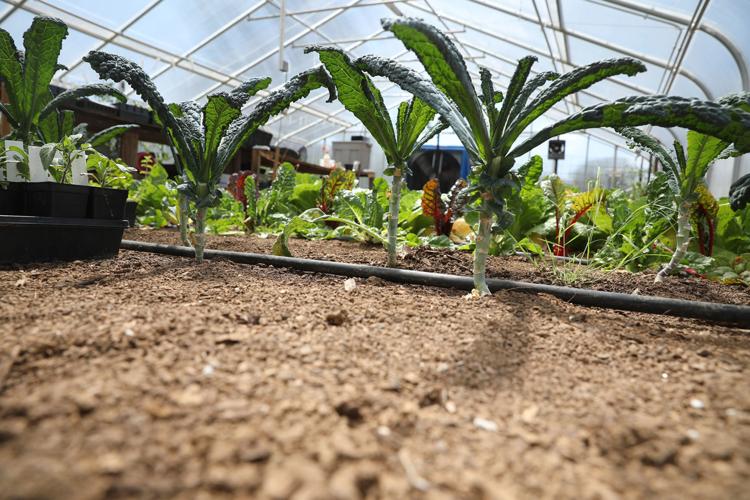 Many greenhouses provide a warm and humid environment in which young plants are protected and allowed to flourish. When tolerable weather conditions are achieved, starts can then be planted outside to continue their growth cycles.
"Our production is pretty delayed," Rade said. "A lot of the vegetables are behind. This last week, some things definitely got nipped by the frost. Nothing super bad, but because it was cold, we delayed a lot of our planting."
Peggy Pollak, owner of Tree A'Lolly Farm in Doney Park, is a retired NAU biology professor. Pollak said crops like kale, cabbage and lettuce typically handle late-spring frosts well, thanks to their natural defrosting abilities. Other crops like squash, tomatoes, peppers and grapes aren't prepared to handle frigid temperatures without added insulation. In many local growing operations, insulated materials like frost cloth and water walls are positioned around plants to shield them from harsh temperatures, precipitation and wind.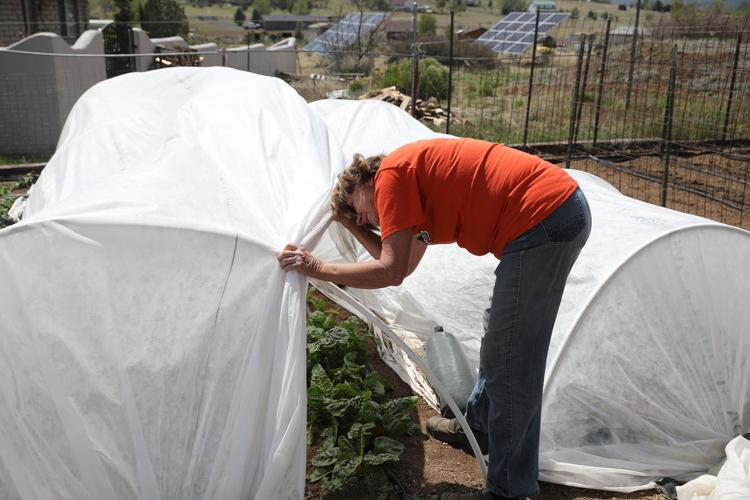 Furthermore, Pollak explained that cold snaps have the potential to harm plants on a cellular level. She said when the liquid inside a plant cell freezes, it crystalizes and punctures the cell membrane, affecting a plant's ability to absorb and retain moisture. However, not all "nipped" plants are lost. Dead leaves and stems can often be trimmed back to make way for new growth.
Genevieve Perkins, owner and operator of Flagstaff Community Supported Agriculture (CSA) & Local Market, said in a phone interview that it is still too early in the season to tell whether or not her store's stock will be diminished by frigid weather. Perkins also said local participants in CSA programs should not assume that seasonal returns won't be bountiful at this point.
Ultimately, Rade said adaptation is the name of the game for farming in northern Arizona. Despite challenges presented by recent weather, Rade said she feels this season could be a fruitful one.
"That's farming," Rade said. "I'm sure more people would do it if it was foolproof and things were consistent. I'm always hopeful, otherwise I wouldn't do it. The recent weather feels problematic for the next couple weeks, but it doesn't make me feel too pessimistic about the rest of the summer."