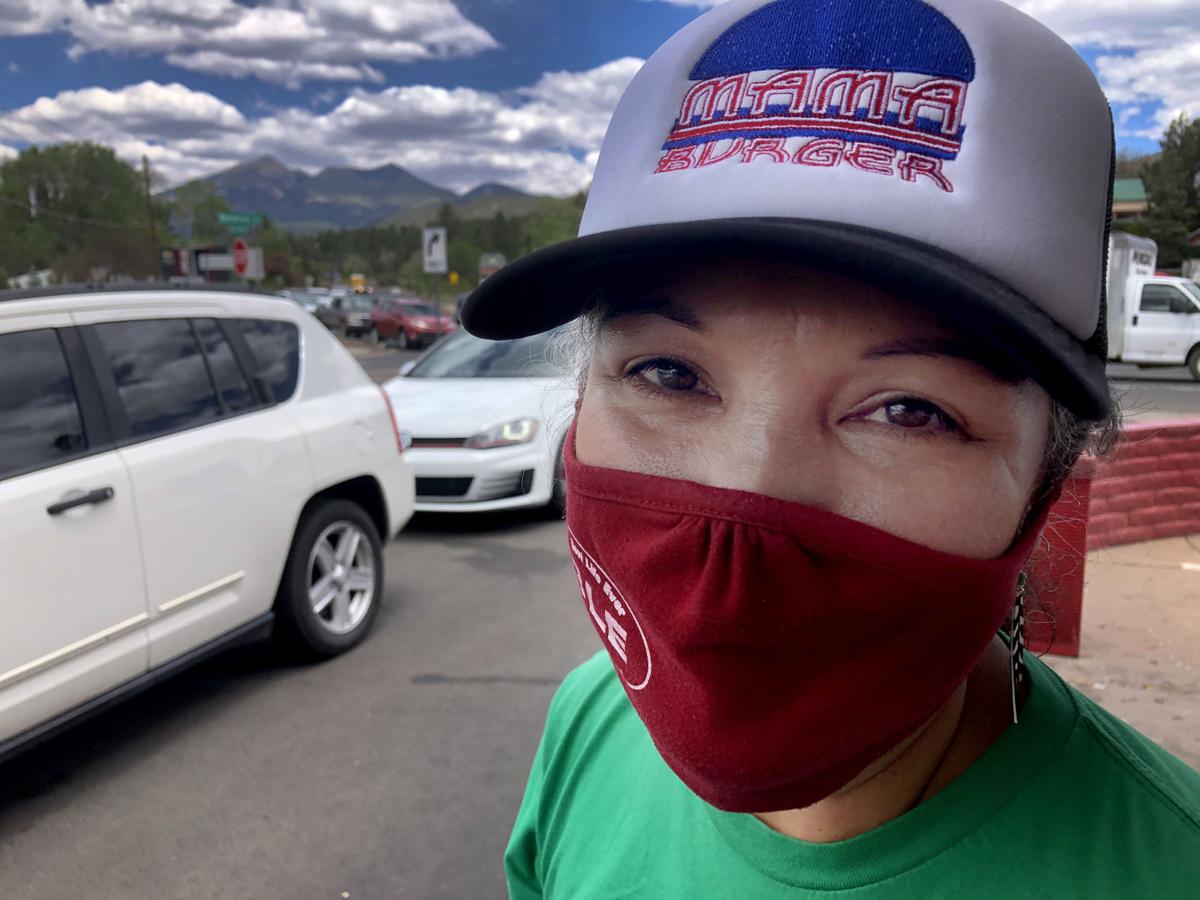 The crowd of cars that descended upon Mama Burger on Fort Valley Road Tuesday afternoon literally stopped traffic. We're talking gridlock on a scale not seen in Flagstaff since, well, the most recent construction work downtown.
Three lines of idling vehicles all pointed toward Mama Burger's drive-thru window all day. Cars were backed up on Fort Valley clear to Navajo Road. That merged with an even longer procession on Kendrick Street all the way to Flagstaff High School, with an artery of commuters trying to pry their way via West Sullivan Avenue.
The burgers and shakes at the locally owned joint are tasty, sure, but the reason for the mass of humanity was a fundraiser owner Bernadette Chavez created to benefit the victims of an accident Friday that killed 29-year-old Joanna Wheaton and injured four others participating in a bicycle safety event hosted by the advocacy group FLG Bike Party.
In the wake of the incident -- in which a tow truck driver ran a red light and collided with a group of bike riders -- restaurants and bars throughout the city have donated proceeds from sales, and several Go-Fund-Me websites have sprouted.
But Tuesday's happening at Mama Burger was the biggest yet, probably because the restaurant decided to donate 100% of its sales that day — the entire net revenue — to victims of the crash whose hospital bills figure to be prohibitive. Mama Burger's Tuesday haul of more than $8,300 soon will be on the way to those in need.
An hour before a tow truck ran a red light and collided with a group of bicyclists in Flagst…
Chavez and husband Pete Schepper, owner of Fratelli Pizza, were overcome by emotion at the public response to their fundraiser, but they were not overcome by the hordes seeking burgers. They were prepared.
"I really wasn't sure what to expect, but I do know that Flagstaff has a tendency to rally around their own," Chavez said Wednesday. "So I knew it would be a good turnout, but this definitely surpassed any expectation that I had. It was an amazing sight to see and, at times, I was teary-eyed.
"We opened Mama Burger in 2009 in a little tiny hole-in-the-wall and, in 2011, we moved it to its current location. But never in our wildest dreams did I or Pete think this little place could do what it did yesterday."
The couple were pitched the idea of a fundraiser that would donate all proceeds to the cyclists by Ryan Boser, Mama Burger general manager.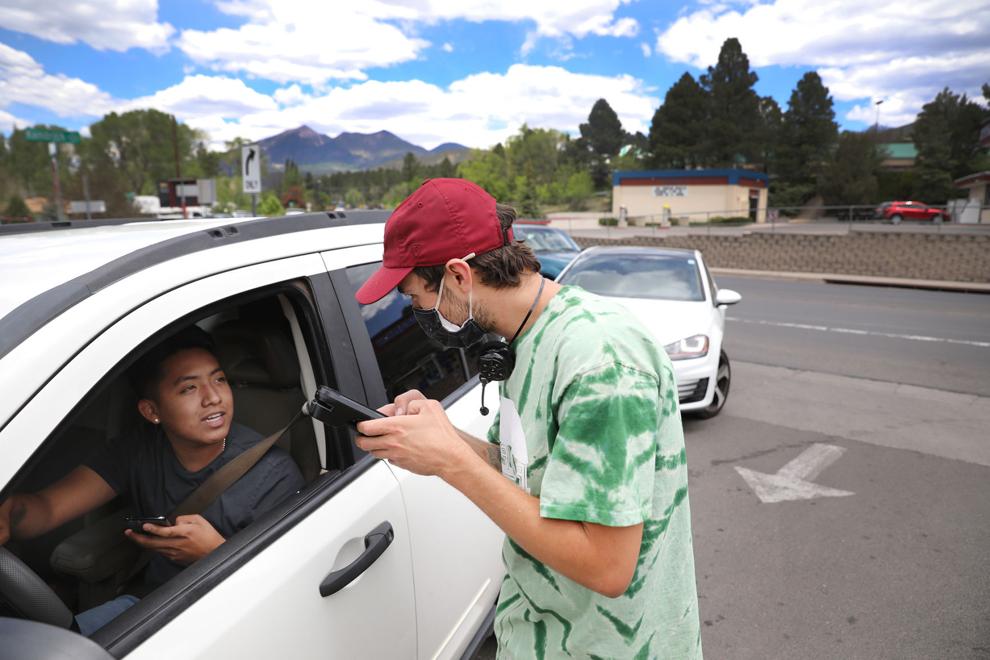 "When the incident happened on Friday, he called me the following morning and said, 'Hey, it'd be really nice to do something,'" Chavez recalled. "I agreed. I told (Boser) if we do this, we need to make sure we don't run out of anything. Please stockpile us. That's exactly what they did. I had a crew in there prepping the night before and early that morning and they were ready.
"And to our relief, we did not run out of one thing."
Perhaps even more incredible — and relieving — was that Mama Burger's customers Tuesday were more than willing to wait … and wait … and wait to be served.
"People were so understanding," Chavez said. "People waited in line for 50 minutes just to put in an order. They were OK with that. Everyone was understanding. That's what makes Flagstaff so beautiful. We really do come together as a community and spread love and kindness."
Chavez and Schepper credited Mama Burger's staff, which toiled mightily throughout the extended rush, to flip burgers and pour shakes. The final tally, according to Chavez: 395 tickets (orders), 772 burgers made and 323 milkshakes fashioned.
Schepper said he and Chavez have long been bicycle advocates and that they occasionally ride downtown to have dinner. But the fundraiser and the response, they said, transcended the issue of bike safety.
"We've tried to give back to this wonderful city that's given us so much," Schepper said.