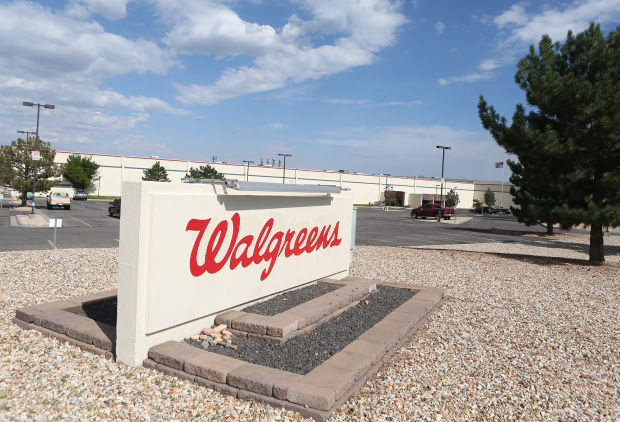 Although the 345 layoffs at the Walgreens distribution center might be the largest ever in Flagstaff, its impact will not be known for awhile.
Walgreens announced Friday that it would close its center in 2015, putting 345 employees out of work.
Flagstaff Economic Vitality Director Stacey Button wrote in an email that city staff believe this is the largest layoff in the city's history.
The next largest layoff was in 2008, when New England Business Services closed its call center and laid off around 120 people, she wrote.
One current Walgreens employee, who asked that his name not be used, said he had worked at the distribution center for around 14 years.
"I've been there my entire (working) life," he said on Tuesday. "It's like family there."
He said he was considering applying for a transfer to another Walgreens distribution center. Employees hadn't been given the details of the severance package or what other jobs might be open to them yet, he said.
"I feel outraged. It's like a slap in the face," he said. "They say that they appreciate all of your hard work, but I feel like I've been lied to. I don't know what to believe."
Another employee who left the distribution center in 2013 and now works out of state said working for Walgreens was one of the best things that happened to him. He also did not wish to be named.
"It put me through school," he said. "It was like family there. My boss wasn't so much a boss as a mentor. They worked around my school schedule. We were a real tight community."
"I'm not worried about the people I worked with. I worked in the maintenance department. They'll be able to find jobs," he said.  "It's the people who have been there since they were 18, stocking the shelves and things, who will have a harder time."
"It took me by surprise," he said. "When I was there we're able to keep up with the bigger distribution centers."
According to Button, the only obligation the company has to its employees is spelled out in the federal Worker Adjustment and Retraining Notification Act. The WARN Act requires large companies such as Walgreens to notify employees and state governments when a massive downsizing or closure of a facility is in the works, Button said.
According to the act, companies with more than 100 full-time employees or a total of more than 4,000 hours worked in a week are required to notify the state and their employees in writing if they plan to lay off more than 50 workers. The employees and the state must be notified within at least 60 days of the date that the layoffs are expected to start.
The idea is to give both employees and the state advance notice of the closure so that the state can notify the local career centers, such as the Coconino County Career Center, to prepare to help employees find other jobs. Walgreens has said that it plans to start closing its distribution center sometime next year, with full closure by April.
The career centers are funded through the federal Workforce Investment Act, which was just reauthorized by President Barack Obama. The money goes to programs such as resume building, job training, education and certification for those who are underemployed or unemployed. It also funds education programs on how to get a job for youths.
LITTLE DIRECT TAX EFFECTS
Button wrote that the closure of the center is not expected to affect the city's property tax or sales tax revenues directly.
Walgreens will continue to pay property tax on the building for as long as it owns it, she wrote. If it does sell the building, then the new owner will pay the property tax.
There won't be a direct effect on the city's sales tax either, because the building was a distribution center and not a retail shop, Button wrote.
Indirectly, tax receipts could be affected as the Flagstaff market loses an estimated $10 million in annual payroll, some of which was spent on taxable goods.
Get local news delivered to your inbox!
Subscribe to our Daily Headlines newsletter.