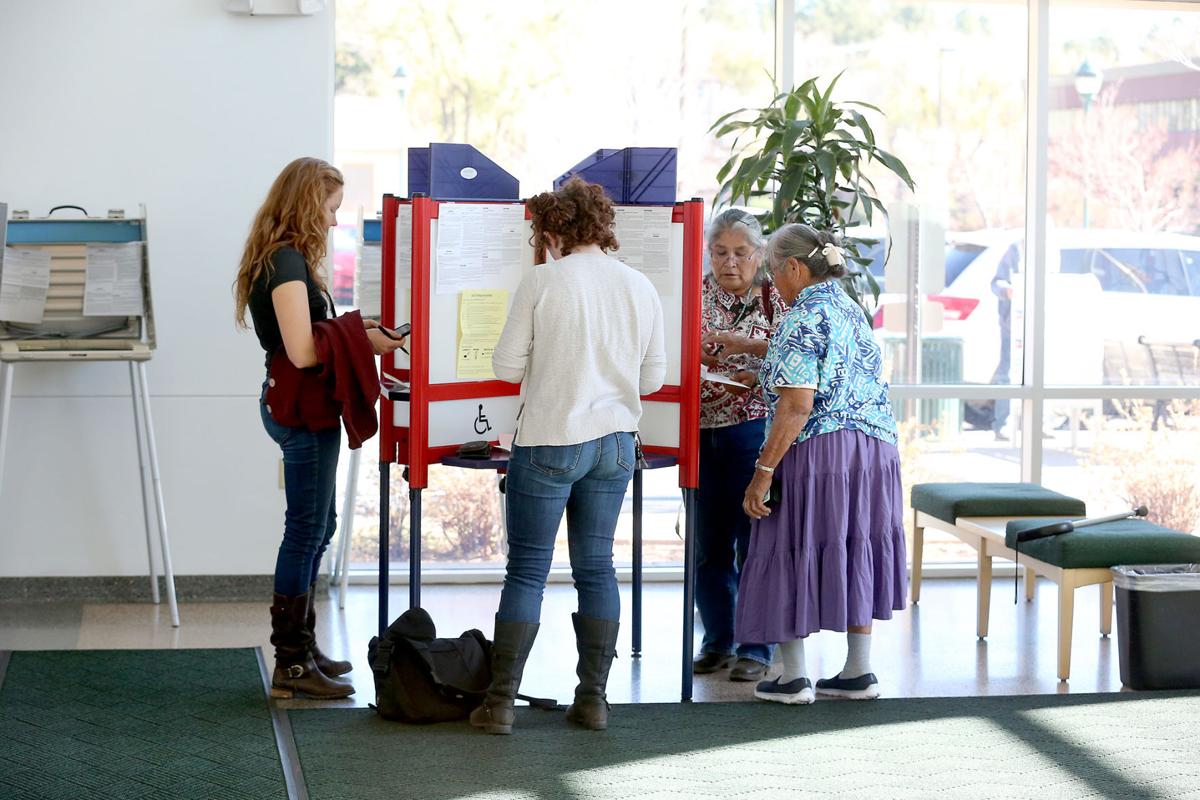 In addition to voting in the mayoral primary election, Flagstaff voters are weighing in on two propositions on the August ballot.
Dealing with the city's natural gas utility and how much the city is allowed to spend in a single year, the two propositions are somewhat tedious but important.
Proposition 434 asks voters to re-approve UniSource Energy Services to provide the natural gas used by residents to heat their homes, water and cook.
The franchise, which currently expires in October, gives UniSource the right to construct and maintain gas projects throughout the city and provide natural gas to residents for a period of 25 years.
As part of that agreement, UniSource would also continue to pay a 2% franchise fee to the city.
In March, city attorney Anja Wendel told Flagstaff City Council the 2% fee is fairly standard for such an agreement in Arizona. For example, the city also charges Arizona Public Service a 2% fee for allowing them to provide electrical services in Flagstaff.
On average, that fee brings the city about $430,000 a year, Wendel told the council.
But not everyone thinks that fee is enough. Last week, several local environmental activists encouraged voters on social media and in a letter to the editor in the Arizona Daily Sun to vote "no" on the proposition so the city could negotiate a fee increase.
In their letter, the activists proposed a fee of 4% with the additional dollars going to fund the implementation of the city's Climate Change Action and Adaptation Plan.
"Opportunities to creatively fund climate action don't come around very often. The CAAP is an amazing plan, but we have to find creative ways to fund it," said Dara Marks Marino, who previously sat on the city's Sustainability Commission and was one of the several activists behind the vote no effort.
Even if the city goes back to the table with UniSource and is unable to negotiate a higher fee, Marks Marino said she thinks it is important to try.
Marks Marino said she also takes issue with the 25-year term of the current agreement. She said the proposition ignores the recent commitment by the city council to achieve carbon neutrality by 2030.
And the activists' proposal to vote no may have gained some steam. The Coconino County Democratic Party also advised voters to vote against renewing the UniSource franchise and referenced the activists' letter.
But during an online event last week, both Flagstaff Mayor Coral Evans and Vice Mayor Adam Shimoni cautioned voters about a no vote.
Evans pointed out that while the franchise fee is levied against UniSource, it is paid for by the residents and users of those gas services. And Evans encouraged voters to look at that line item on their gas bill.
All that means is if the franchise fee is increased, it would land on residents to pay for it, Evans said.
Shimoni echoed the mayor's message.
"If we did raise that fee to 3% or 4%, that fee is going to go straight on to the population, the working class of Flagstaff who […] are already struggling," Shimoni said. "(But) I totally get the will and the drive to establish more funding sources to fund our climate action and adaptation plan and sustainability here in Flagstaff."
If voters did not approve the measure, UniSource would then be operating in Flagstaff outside of an agreement with the city, said city spokesperson Jessica Drum in an email. In that case, the state or a court may weigh in to ensure essential utilities are still able to reach homes.
In March, Wendel also suggested the mayor could declare a state of emergency in that instance. Wendel added neither she nor UniSource has seen a city vote to discontinue natural gas services.
Expenditure limit
Proposition 435 asks voters to approve a $4 million increase to how much the city is allowed to spend each year.
Approving the increase would not raise taxes; rather, it would enable the city to spend money it it is already bringing in.
That includes money brought in through voter-approved taxes that are often used to pay for large city infrastructure projects. And that is one reason the limit may need to be increased, said city finance director Brandi Suda at a digital town hall last week.
As the city collects taxes and uses that money for large public works projects, the city gets closer to reaching that expenditure limit. Future projects such as the Butler Avenue to Route 66 bridge project that voters approved in 2018 and expenses like the public safety pension fund threaten to put the city over that limit, Suda said.
Voters have approved increasing the expenditure limit twice before, once in 1988 and again in 2006.
If the city exceeds the amount of money it is allowed to spend by the limitation in a year, the state will then withhold shared sales tax from the city.
Updated for correction at 4:19 p.m. on July 29.
Get local news delivered to your inbox!
Subscribe to our Daily Headlines newsletter.