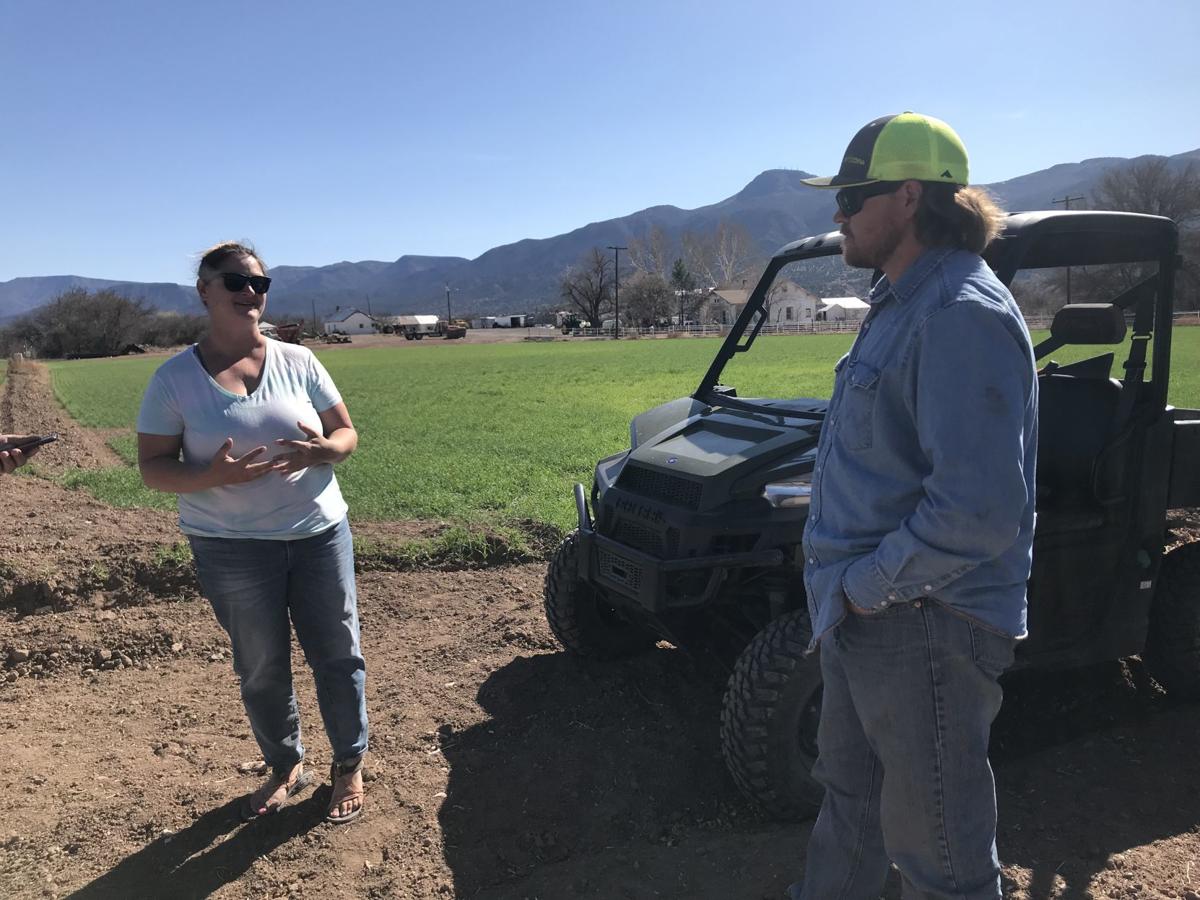 It may be just the start of the growing season in Flagstaff, but fields at Zach Hauser's Verde Valley farm are already blanketed with bright green barley plants. Nearing a foot tall, this barley crop is the biological starting point of a new project that links farmers and craft brewers, conservation initiative and commercial endeavor, all in an effort to restore flows to the Verde River.
The project involves converting fields of thirsty crops like alfalfa and corn to barley, which uses less water overall and no water at all during the summer months when the Verde's levels are lowest. That means more water can be left in the river, which benefits everything from fish and birds to boaters, floaters and anglers.
But to convince the valley's farmers to switch to barley and make it a financially sustainable for them, river conservation advocates needed to create a market for the grain, said Kim Schonek, Verde River program director with The Nature Conservancy, which is one of the partners in the project.
After some initial discussions, the focus turned to beer.
Malting barley for use by breweries can garner almost double the profits of barley sold for animal feed, so The Nature Conservancy threw its support behind a longtime volunteer who is building a malt house in Camp Verde, just a few minutes drive from Hauser's farm.
Located in the same building as an RV repair business, the new Sinagua Malt house's giant tanks steep, germinate and then dry Hauser's locally grown barley before it's sent off to breweries that use it as a key ingredient to give beer flavor and color.
After months of work, the facility is set to start operations in the next few weeks.
The combination of river conservation and craft beer has turned out to be a perfect fit, said Chip Norton, co-founder of Sinagua Malt.
"People say 'give me one more so I can save the river,'" Norton said.
A STRAINED RIVER
The Verde River has long been stressed by groundwater withdrawals and irrigation diversions that siphon off its flows as it winds from its headwaters north of Prescott to its confluence with the Salt River near Phoenix. In years past, those uses drained some stretches of the river in the Verde Valley to the point of making them impassable for boaters.
The Nature Conservancy has been working for about eight years to increase the river's summertime flows by working with farmers to install more efficient irrigation systems, make ditch headgates automated and pay landowners to fallow fields during the summer. Converting fields to low-water crops was a logical next step, Schonek said.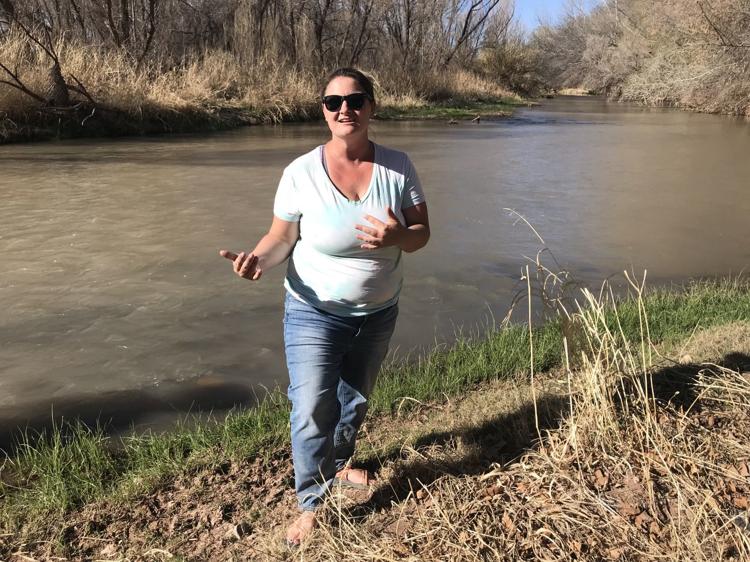 Alfalfa uses four acre feet of water over its life cycle and corn uses three acre feet while barley uses just two acre feet of water. In June alone, when barley is already being harvested, corn uses an average of 1 acre-foot or 326,000 gallons of water, per acre.
The 150 acres of barley that Hauser planted on his Verde Valley farm this year will conserve almost five acre-feet — about 1.5 million gallons — of water per day in June, Schonek calculated. That translates to a 2.4-cubic-feet-per-second increase in the Verde's flows, which is a big deal when the river is running at 20 or 25 cubic feet per second in the summer, she said.
B CORP
If there's a project involving conservation of the Verde River, there's a good chance Chip Norton is involved. Technically retired, Norton is president of the Friends of the Verde River, has volunteered with the Nature Conservancy for about a decade, runs a vineyard operation with his brother and is on the board of the Verde Natural Resources Conservation District.
After a while, Norton said, he got tired of constantly asking foundations for money to support river conservation work. Through conversations with a friend, he came upon the idea of a benefit corporation — one that makes money but puts those profits toward public benefit rather than shareholder returns.
You have free articles remaining.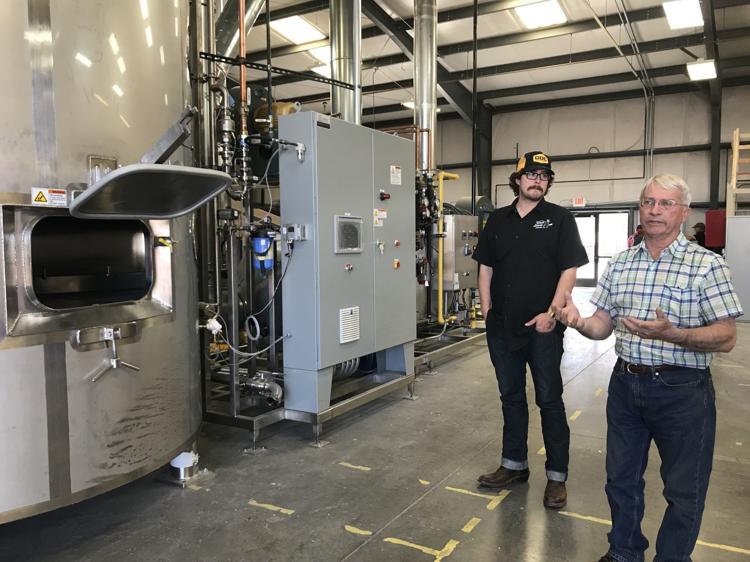 Soon, he was talking with The Nature Conservancy about creating Sinagua Malt as a benefit corporation that would create demand for the water-saving barley and then put any profits back into other work for the Verde River.
"It's sort of a sustainable funding strategy, really," he said.
The $850,000 cost to build the facility was funded by individual investments and loans (some of Norton's retirement savings are wrapped up in those metal vessels, he said), money from a local bank and The Nature Conservancy, Norton said. That in itself — investing in and becoming a shareholder in a benefit corporation — was a first for the international nonprofit, Schonek said.
PILOT PROGRAM
Though the malt house is just getting off the ground, barley cultivation began with a pilot batch in 2016. Hauser planted 15 acres of barley and sent what he harvested to a Texas malt house. Then Norton, Schonek and others delivered the 2.5 tons of malt to craft breweries around the state including Arizona Wilderness and Wren House in Phoenix and THAT Brewery in Cottonwood. The feedback they received from brewers was "we can work with this," Norton said.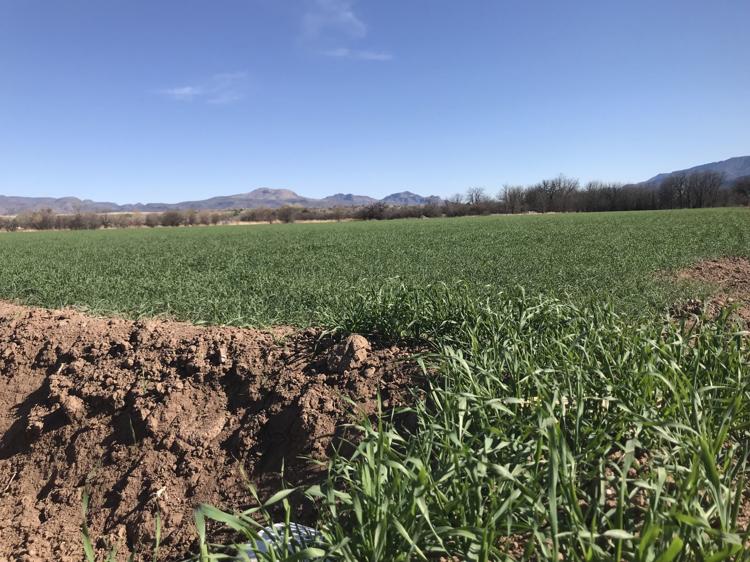 With that green light and financial support from The Nature Conservancy and corporate donors, Hauser planted 144 acres of barley last year that were harvested and now await the startup of Sinagua Malt. This year's crop will be harvested in June and should yield about 450 tons of grain.
The switch to barley was "kind of a no-brainer for us," Zach Hauser said as he stood next to the young barley plants. "We care about the river, too."
And the farming family has the potential to make a very big impact. The 600 acres that make up Hauser and Hauser Farms represent about one-tenth of all farmed land in the valley.
The necessity of conservation to the continuation of his livelihood is simple, Hauser said.
"Without the river, there's no farming."
BREWERS WEIGH IN
Preston Thoeny, the head brewer at Wren House, received some of Hauser and Hauser Farms' initial malted barley. The beer they made with it turned out so well that customers still ask about it, Thoeny said, adding that he'd like to someday get 100 percent of the brewery's malt from Sinagua Malt.
"It's just blatantly good for everyone, there's no bad guy in this scenario really," he said. "The river gets improved, the farmers get a better crop and the brewers get a better crop as well and that all goes downhill to the consumer which is the end of the road for us."
While the malt hasn't made it into beer brewed in Flagstaff, local breweries said they would be willing to try it out.
"I'd love to see more people giving us a consistent source of locally grown ingredients like that," said Nathan Friedman, of Wanderlust Brewing Company.
At the same time Friedman said his brewery often struggles to find local ingredients that are consistent from one batch to the next, which is important to produce the same tasting beer each time it's brewed, he said. Nick Irvine of Dark Sky Brewing Company said he too would be concerned about consistency as well as ease of access in considering a new product like Sinagua Malt. At the same time, he saw the concept of local malt that helps conserve the river as a great starting point.
"If it's replacing a crop and therefore saving water and we can use it in our ingredients, that's kind of a no brainer for me," Irvine said.