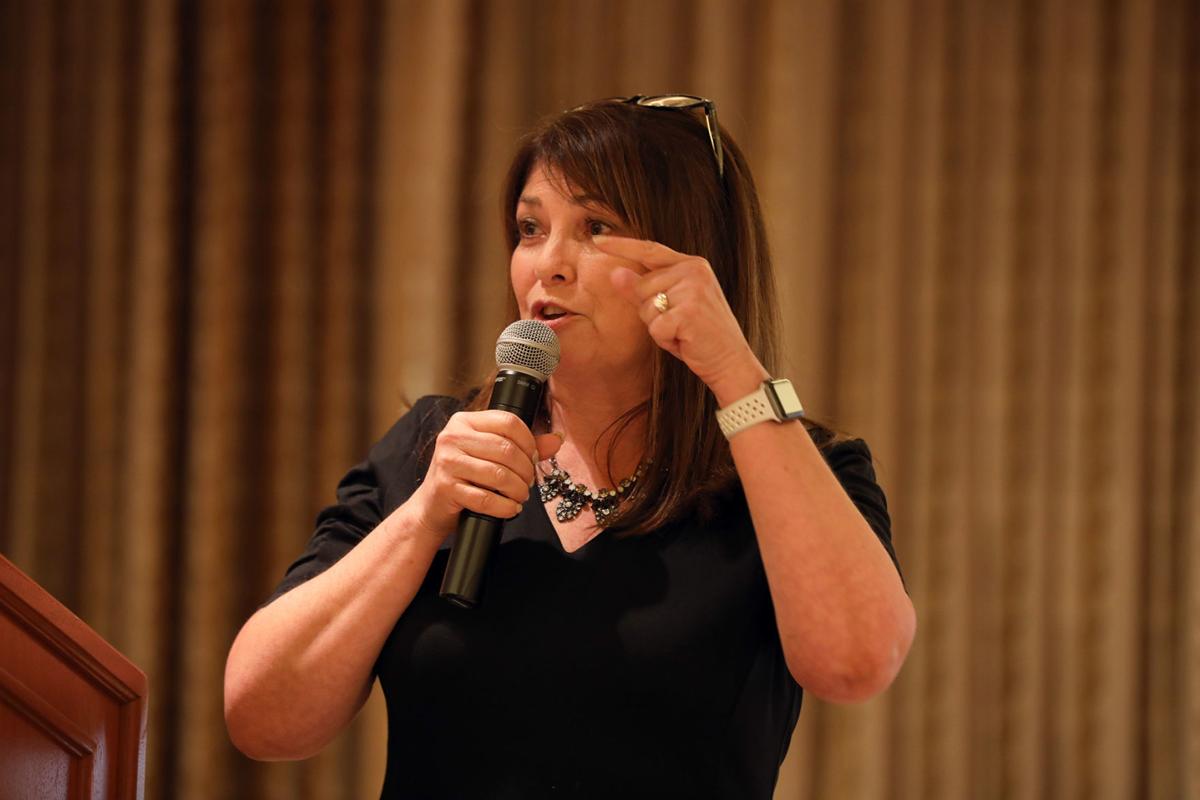 Next year, United Way of Northern Arizona will shift its focus from supporting communitywide resources in the areas of health, education and financial stability to only those specifically for youth.
United Way staff and volunteers wore matching Converse shoes to the nonprofit's annual luncheon Wednesday to demonstrate their commitment to the new initiative to "Step Up for Our Kids."
The decision to focus on youth was made during a yearlong strategic planning process and is intended to help the group maintain its impact despite drops in fundraising revenues, a trend also seen in other United Ways throughout the country.
"Our youth need and want social, educational and community support to succeed. … An investment in our youth through United Way of Northern Arizona is an investment in keeping all our communities healthy and thriving for generations to come," said Sylvia Johnson, chair of the United Way Northern Arizona board of directors.
Carol Dykes will lead this local effort as the new president and CEO of United Way of Northern Arizona.
Dykes has served as the interim CEO following the departures of Jill Briggs in 2014 and Steve Peru earlier this year. She has worked with the group for 20 years and was previously its vice president.
Dykes was introduced to the organization in the early 1990s by her future husband, Jim Dykes, one of the nonprofit's former board chairs. They met when he approached her previous place of work, Aspen Hill Hospital, about a partnership with United Way.
Six years later, Dykes was hired by United Way's then-CEO, Kerry Bloom.
"Carol holds the traditions of United Way, holds the values of United Way and is constantly in service to this community for our children. She doesn't waver and she will go to battle for us. She will convey to the next generation what really matters," said Bloom, who retired in 2013 after 15 years as CEO. She now serves on its legacy committee with other former leaders of the nonprofit.
Future funds raised by United Way will contribute to programs that create "sustainable skills" in children and teens from birth to age 18. Historically, United Way has supported KinderCamp, LAUNCH Flagstaff and the Dolly Parton Imagination Library, among other youth-focused groups, and is looking to partner with new organizations going forward, according to a statement.
"We can't be everything to everybody, so we had to come in and focus our direction," Dykes told the Daily Sun.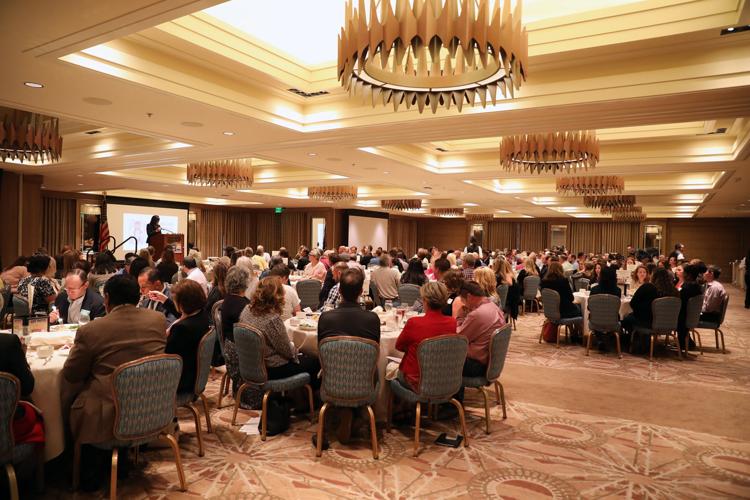 The luncheon's featured speaker, Stacie Zanzucchi, principal of Coconino High School, compared the struggles of youth to a juggling act: everyone has to juggle the various aspects of their lives, but students experiencing homelessness, addiction, abuse or absent parents, for example, must juggle more balls than others.
"In order for these children to keep juggling, they need the support of our community and they need to believe that they belong," Zanzucchi said. "They need to know that they – and the balls that they're juggling – are important and that, when juggling is so heavy and seems impossible, there is somewhere for them to turn."
Changes will first occur in January, at the start of the next grant cycle. Until then, United Way will be working with its existing partners to discuss their future with the organization.
Unfortunately, with a reduced focus, some longstanding relationships could come to an end.
"There are some programs that may very well not align with our new focus and that's why we're going to be talking to each of them, to figure out does it align and, if not, what can we do to help them," Johnson told the Daily Sun.
Get local news delivered to your inbox!
Subscribe to our Daily Headlines newsletter.