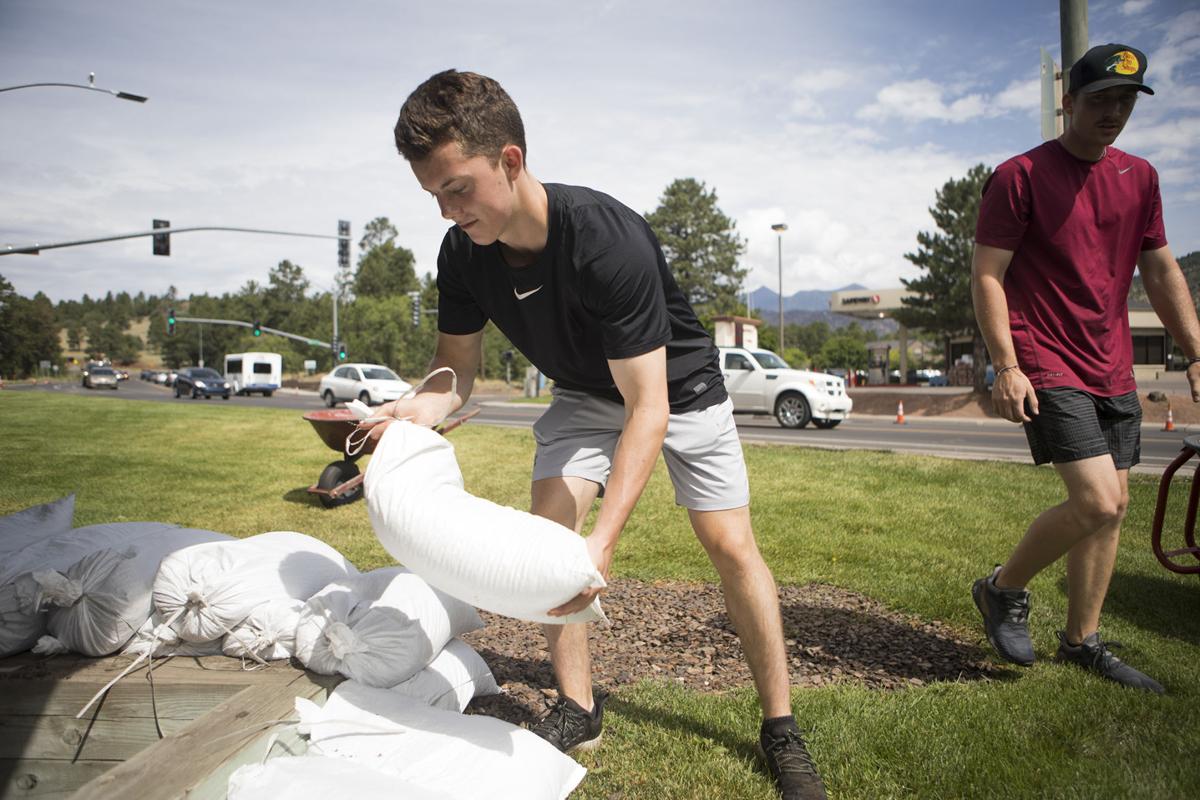 United Way of Northern Arizona is asking for volunteers to help the City of Flagstaff and Coconino County replenish sandbags on properties at risk of post Museum Fire flooding.
The effort comes as the official start to the monsoon season was declared this week.
United Way is organizing volunteers to take part in a volunteer day on on Saturday.
"We are so grateful for anyone who can volunteer and help our neighbors in the Museum Fire flood zone protect their families and their properties," said United Way of Northern Arizona President Carol Dykes. "This isn't easy work; it's heavy and dirty, but it is so necessary as we gear up for the summer rains."
Those interested in lending a hand should sign up for the event using Volunteer Hub at uwna.volunteerhub.com. Registered volunteers will be sent an email letting them know where to report.
Dykes added that it is particularly important this year as the National Weather Service has predicted that monsoon season is likely to produce more rain than in the previous two years.
The 2019 Museum Fire burned more than 1,900 acres of the Dry Lake Hills area about a mile north of Flagstaff. The fire burned more than half of the watershed that feeds into the Spruce Avenue Wash, which feeds directly into the city.
It is estimated that 400 families and up to 50 businesses could be impacted in the event of flooding in the areas of North Paradise Road, Grandview Drive and large sections of the Sunnyside Neighborhood.
In the immediate aftermath of the fire, residents worked hard to build thousands of sandbag walls to protect homes and business in the area. But two years of sun and weather has had its toll, and the county estimates as many as 30% of the bags now need to be replaced.
Volunteers must be at least 16 years of age and are asked to bring work gloves, a hat and plenty of sunscreen. Volunteers should also wear closed-toe shoes.
The event is scheduled for 7:30 a.m. to 4 p.m.
Please call United Way at (928) 773-9813 if you need assistance creating an account or registering for this volunteer opportunity. For more information about United Way, visit www.nazunitedway.org.