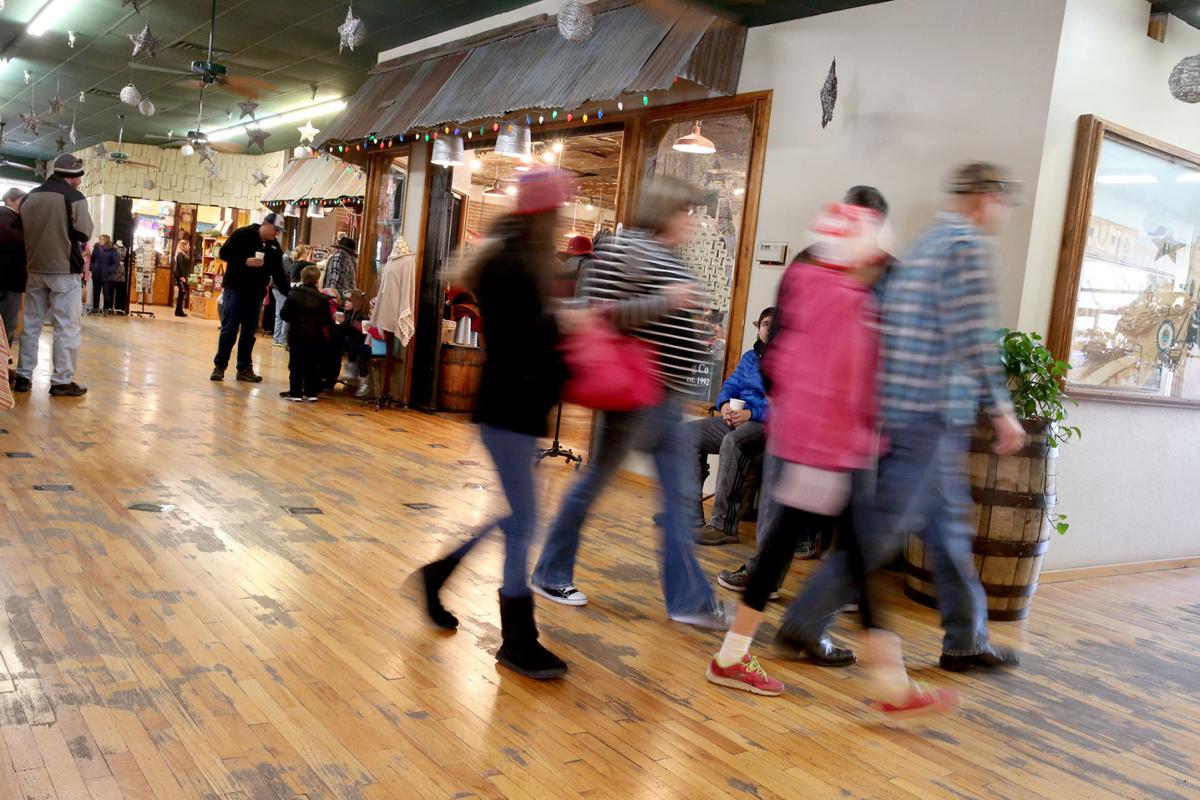 Most years, in the 24 hours after the indulgence of a Thanksgiving dinner, many residents in Flagstaff and across the country indulge in a different celebration, that of Black Friday.
But like everything else this year, in the midst of an ongoing pandemic and economic downturn, this Black Friday is shaping up to look different from most and it is unclear how many residents will come out to shop.
Across the city, those who do come out for Black Friday might be protecting themselves by wearing masks and staying somewhat distant from other shoppers and store staff members.
That will be the case at the Flagstaff Mall, wrote Mall General Manager Bonnie Bouschet in an email.
The Flagstaff Mall has been requiring visitors to wear masks and social distance since it reopened after the initial shutdown earlier this year, and Bouschet said it will be no different during this Black Friday.
Still, Bouschet said the crisis around COVID-19 could have real implications for the mall and in-person shopping generally.
Bouschet said she hopes residents see the importance of coming out to support and shop at local business rather than simply turn to online stores and marketplaces.
"With COVID-19 we are anticipating Black Friday to be different from other years," Bouschet said. "Our hope is that everyone understands the importance of shopping locally and not online. Every dollar spent in Flagstaff helps our local economy during these difficult times. Many of our customer come from the reservation and with it being closed due to COVID-19 it could affect business as well."
Like many establishments, doors are opening at the mall somewhat earlier than normal at 8 a.m.
Last year a significant snowstorm also posed challenges to shoppers and businesses alike, and seemed to have somewhat diminished the number of customers who went out to shop locally on Black Friday.
Bouschet said the snowstorm did impact the mall on Black Friday last year but despite the storm they still saw more shoppers than usual as many shoppers came in later in the day and several stores extended their sales through Saturday.
And Bouschet said several stores are using similar strategies this year. Many stores have increased sales throughout the week to include special pricing on Saturday as well. Bouschet said extending the time sales are available should help with crowds and social distancing as well.
Other establishments are forgoing the event this year, be it because of their own struggles as a result of the economic downturn or lacking confidence in consumer spending at a time when the last stimulus money was distributed months ago.
A notable if imprecise measure of what businesses are doing, the Arizona Daily Sun has only about half of the advertising inserts this Black Friday as businesses purchased last year.
In recent months, several business have closed, or announced they will close. Even big box stores, often making up the bread and butter of Black Friday shopping, have been impacted. Case and point, Bed Bath and Beyond isn't having specific Black Friday sales because the store already has ongoing clearance sale in advance of the store shuttering its doors.
Still, Bouschet said they are celebrating the holiday season with a visit by Santa, who will be arriving on Friday at 10 a.m.
Families can visit Santa on set where Dasher the Social Distance Reindeer will be as well to keep both families and Santa safe. Although kids won't be able to sit on Santa's lap, they will be able to see him in person and tell him what's on their wish list.
For those who are not able or comfortable to come out to see Santa in person he will be making virtual calls to kids, Bouschet said.