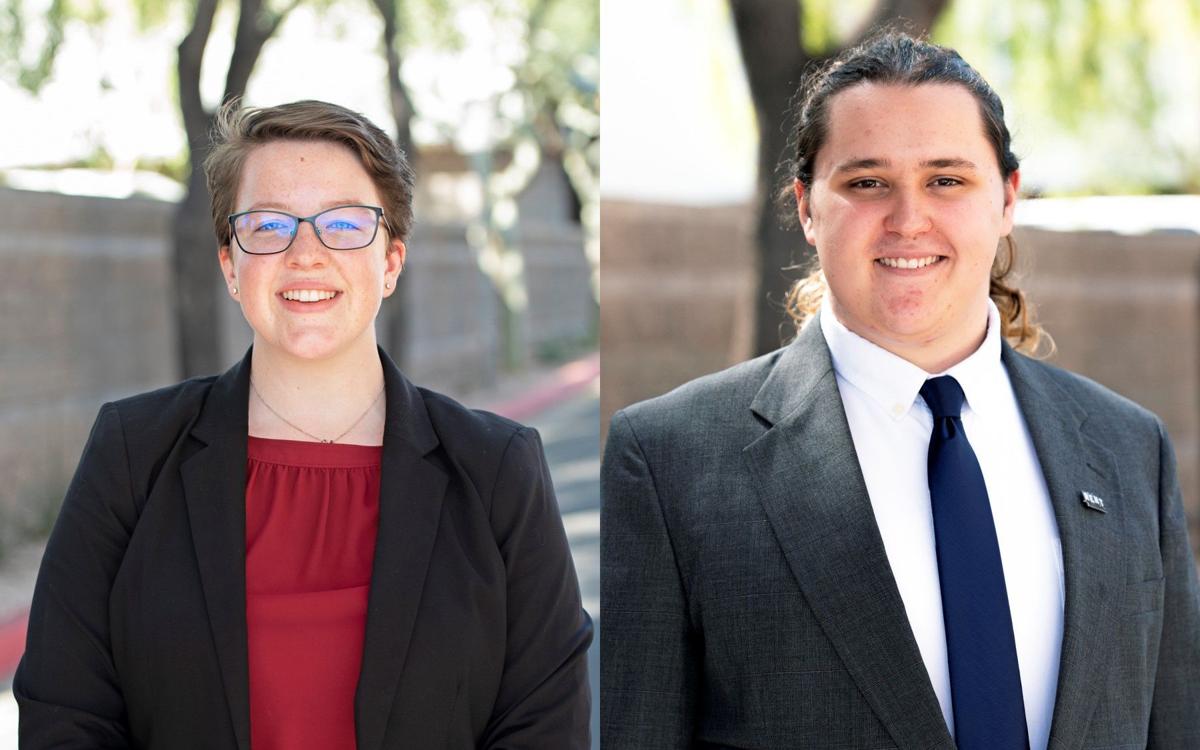 Two Flagstaff high school seniors have been received the prestigious Flinn Scholarship, a merit-based award that covers the full cost of tuition, mandatory fees, housing and meals at Arizona's public universities.
Claire Gibson with Northland Preparatory Academy and Flagstaff High School's Dermot Louchart were two of 19 Arizona high school seniors selected for the scholarship. Gibson is NPA's second Flinn Scholar.
This year, a record 1,014 students applied for this award, with a less than 2 percent award rate for a package valued at more than $120,000. The 2020 award recipients will be studying subjects including entrepreneurship, biology, astrophysics, philosophy, pre-veterinary medicine, public policy, chemical engineering, linguistics, pre-neuroscience and physiology.
"There is so much to admire in each of these Flinn Scholars," Anne Lassen, Flinn Scholars Program director, said in a media release. "They are all extremely bright and excel in the classroom. But what makes them stand out is how they engage with the world, their dedication to their schools and communities, and their motivation to have a positive impact on the future of Arizona and beyond."
In addition to allowing these students to graduate without debt, the scholarship also provides funding for a three-week summer seminar, at least one study-abroad experience, personal mentoring from top faculty, membership in a university honors college and activities with a community of current and alumni Flinn Scholars.