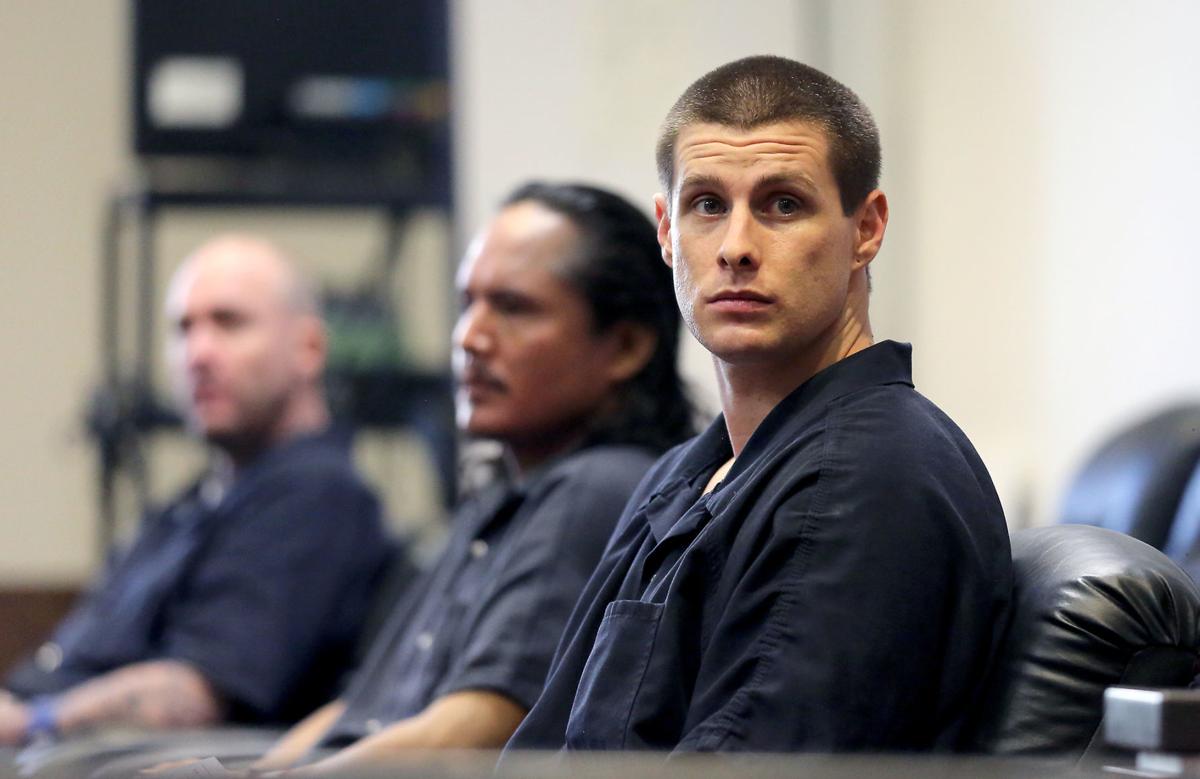 Nearly a year and a half after arraigning Collin Tarr on second-degree murder charges, a trial date was set in Coconino County Superior Court.
Set to begin May 12, 2020, Tarr, 29, will stand trial for his alleged involvement in the death of Timothy Larson, 53, on Feb. 9, 2018. Along with second-degree murder, Tarr was also indicted on charges of second-degree burglary and aggravated assault.
According to a Coconino County Sheriff's report, Tarr and Larson had been drinking together when they got into an argument on the day of the murder.
A neighbor called police the day of the incident and described a man "banging another individual's head on the road" at Gambel Oak Trail. When authorities arrived at the scene, they found Larson unresponsive and Tarr covered in blood, and possibility intoxicated, at a nearby house.
While Tarr's account of the day confused authorities, he said he might have pushed Larson in self-defense and that he did not kill him.
Tarr's cousin told sheriff's deputies that she arrived home with her kids to see Larson in the street and Tarr in a nearby home. She added he acted aggressively and erratically before the police arrived.
"He came at me, like he was going to kill me," Tarr's cousin told deputies. "Collin's not a bad person, but when he drinks... he's not Collin anymore. He is the devil, literally."
Court documents show a plea offer was made prior to a court appearance on May 21, 2018. Nearly a year later on May 7, 2019, deputy county attorney Eric Ruchensky submitted a motion for trial as a settlement conference between the state and the defendant failed to provide a resolution.
Tarr has remained in custody at the Coconino County Jail on a $1 million cash bond.
Get local news delivered to your inbox!
Subscribe to our Daily Headlines newsletter.