Flagstaff is an outdoor town, there are no two ways about it. It's not hard to find the gear you need for five days in the Grand Canyon or a hike up Mount Elden. Round a corner downtown and you'll find two outdoor suppliers in one view; drive from Butler Avenue down Milton Road and you will pass at least three shops dedicated to the great outdoors. 
But as far as local dedication to Black Friday? That depends on which Flagstaff stores you visit.
Though the frenzy of people tripping over one another for a TV or camping out in the freezing cold come to mind when you think of shopping, many of Flagstaff's local outdoor retailers are taking a more laissez-faire approach this Friday. Some shops will participate, while for others the day will be toned down -- purposefully so. From opting into Black Friday to opting out, local participation depends on the shop. 
"This year we have some promotions we're doing -- for example, bringing one item back to 1980 prices," said Steve Chatinsky, who owns Peace Surplus. The business opened in 1973 and was run by Chatinsky's father, Al, until he passed it along to his son. Local is etched into the store's foundation but still, Peace Surplus has participated in Black Friday for about 20 years now, according to Chatinsky. In addition to bringing their staff from the usual four employees up to six for Black Friday, the shop will have up to 60 percent off various items.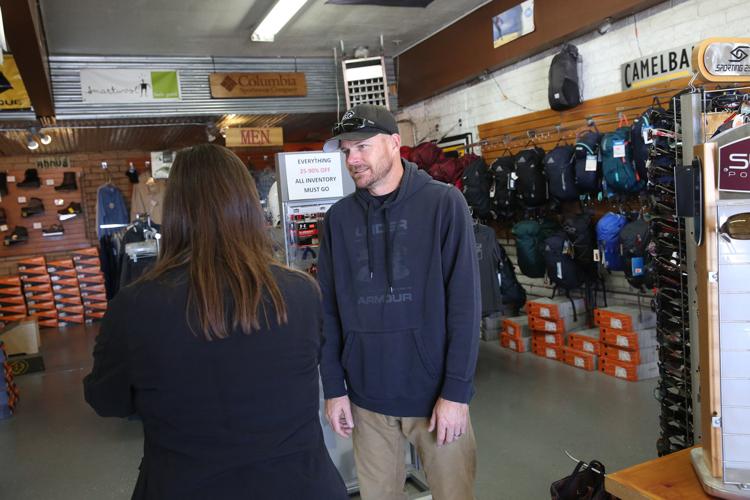 "We're doing quite a few things to get people excited...they go to the mall first thing in the morning for the electronics these days. After they go and get those super deals, they tend to cruise around downtown and we have our own parking, which is great," Chatinsky said.
Four Season Outfitters, tucked into a small shopping plaza on Milton Road, plans to "go big this year," according to owner Mike Lapsley.
Every item in the shop will be 25 percent off with some discounts as high as 90 percent — all deals that Lapsley's windows have been showcasing for a couple weeks now. 
This won't be Four Season's first Black Friday, he added, but it will be one of the more significant ones.
"We always mix it up, do something kind of creative every year. This year we're going big. We're hoping everybody comes and drops local for the holidays," Lapsley said.
The sentiment in other downtown and local shops was more muted.
You have free articles remaining.
Register for more free articles
Stay logged in to skip the surveys
"We're going to have decorations, of course, and we always have a discount," said Dave Barnett, manager at Aspen Sports on San Francisco Street. "We're not upping staff, though. Parking has taken its toll and it did last year somewhat," he added, referencing the ParkFlag meters that were rolled out shortly before last year's largest shopping day.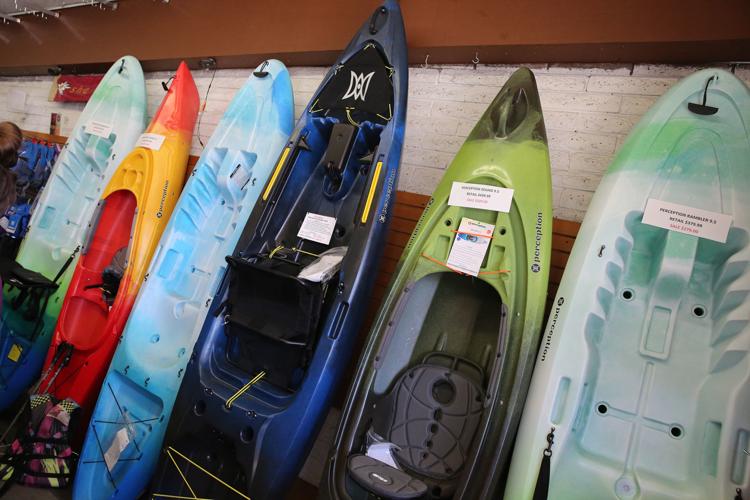 Mountain Sports, which is located catty-corner to Aspen Sports, will have mimosas, apple cider and cookies, said Brittany Montague, the store's general manager, adding that they try not to focus all their efforts simply on Black Friday.
"Downtown isn't a doorbuster location. Instead, we offer an experience. We have our sale section that rotates through sales, but no major specials," she said. 
Similarly, Humphrey Summit Ski will have discounts at its "White Friday" event. 
"All of our gear from last year is gonna be a big blowout. We're trying to get people in here, but we're more just excited about the start of the season," said Riley Weathers, general manager at the outdoor and rental shop. "But what we're going for is rather than it being about material things, being with friends and family is really what it's all about."
Mick Ohly, who owns Snow Mountain River, which opened off of Milton Road a little over a year ago, said he will be closing his shop on Black Friday. 
"You should go enjoy the outdoors," he said.
National outdoor retailers in Flagstaff are going the opposite direction -- in keeping with corporate instruction. Save for REI, whose corporate policy is "opt outside" (a policy in which employees are paid to take the day off) national outdoors suppliers are preparing for an onslaught of customers. 
Terry Woliver, office manager at Sportsman's Warehouse, and Cheyenne Keefer, general manager at Big 5 Sporting Goods, are gearing up to open their doors at 6 a.m. and 5 a.m., respectively. 
"We're anticipating long lines," Woliver said.