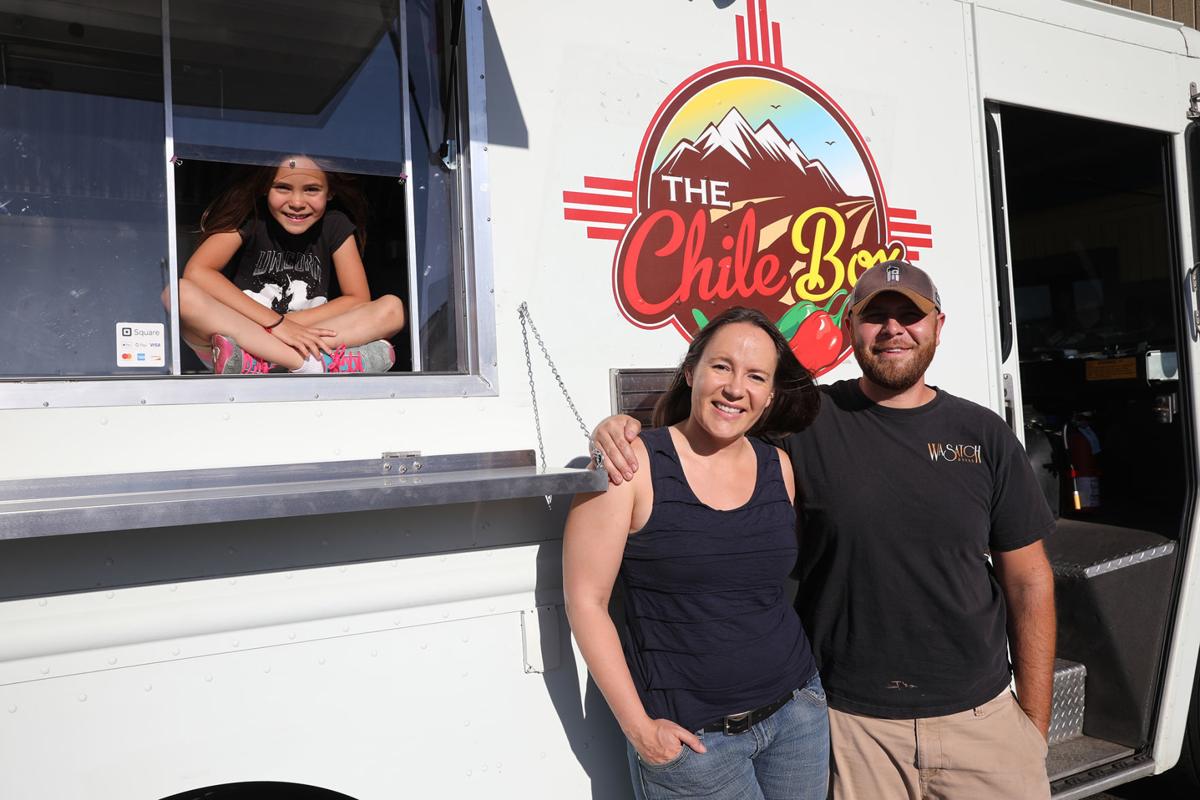 With The Chile Box food truck, Nate Gordon brings flavors to Flagstaff from across the border – the New Mexican border, that is.
Arizona's neighboring state prides itself for its homegrown green and red chilis, which are the official vegetable of New Mexico.
For Gordon, growing up in the Four Corners area of Farmington, New Mexico meant meals at grandma Marcia Martinez' home that were always chili-filled: pork green chili stew, pozole, frito pies, and his favorite – red chili enchiladas.
"Every time I would come back and visit she would ask me, 'mijo, what do you want for dinner?' and every time I would say the red chili enchiladas cause they were to die for," Gordon said. "So having that on the truck is like a dream come true. It's probably the dish I'm most proud to serve, and I sell a lot of them. People love enchiladas. I put a little bit of my own twist on it – I [do] it Christmas style with red and green chilis."
Not long after moving to Flagstaff in 2013, Gordon and his wife, Northern Arizona University informatics professor Crystal Hepp, started throwing the idea of a food truck around.
"Finally like a year and a half ago I [got] a truck," Gordon said of his converted 2002 USPS freight liner he purchased from a food truck specialist in Mesa. "When it came time to actually pull the trigger on [the type of] food truck, New Mexican comfort was an obvious choice."
Although Flagstaffians are used to many styles of Mexican food in town, The Chile Box's New Mexican food is uniquely its own.
"New Mexican food has an emphasis on meat and chili. As far as the chili – we do pork in our green chili. The red chili has ground beef," Gordon said, adding that oftentimes Mexican food has more fish and sauces than New Mexican. "I don't do tacos, I don't do carne asada, al pastor – I don't do all those meats because New Mexican is a lot of plated foods – enchiladas, frito pies, the pozole – it's not prepared quickly."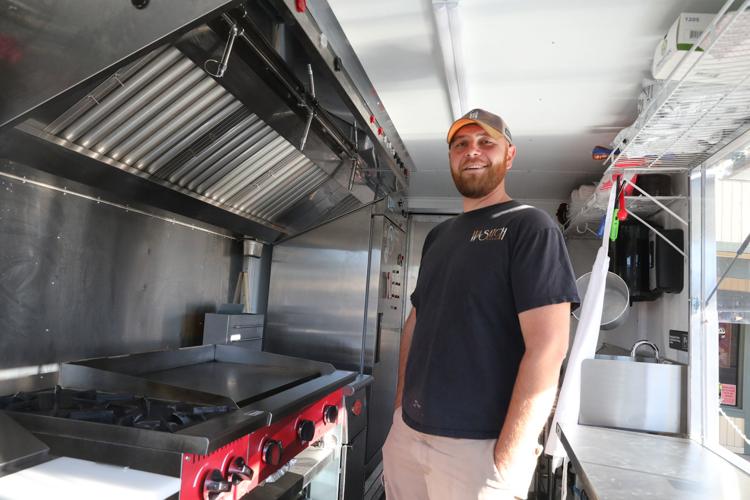 The Chile Box is authentically New Mexican with most of its ingredients from all over the state, including green chili from the Hatch Valley in the south and red chili from Bueno, outside of Albuquerque. Gordon did make one difference when serving to Flagstaff residents, however.
"If we were back home the green chili would be really spicy," Gordon said, adding that red chili is naturally more mild. "[The Chile Box] is trying to serve to the masses. We're trying to keep it approachable to everyone so we don't want it to be too spicy."
Before Flagstaff, Gordon spent time in the masonry business and also worked in commercial brewing. Last May, he graduated with a degree in biology from NAU. While Gordon hadn't exactly been trained in the culinary arts, he went straight to the source when it came to creating his menu for The Chile Box, driving four and a half hours back to his hometown to snag grandma Martinez.
Along with picking up grandma, Gordon purchased specialized ingredients and supplies from the area before traveling back to Flagstaff.
You have free articles remaining.
"Grandpa let me borrow grandma for two weeks, that was the limit," Gordon said. "She's really proud. She's proud of the business that was built, she's proud that I wanted to share her recipes with everyone in Flagstaff."
During the two weeks in June, Martinez taught Gordon the recipes of the food he grew up watching her make while telling him the stories behind them.
"I think the tradition comes from the work you're putting into it the day before. Everything's from scratch," Gordon said. "[It takes] an hour and a half to do pinto beans and that's with a pressure cooker. With the chili, there's the cooking process and then you boil it, and then you let it cool down, and then you put it in the fridge so it thickens up and its nice and thick the next day. "
The two prepared food for two long nights before The Chile Box grand opening on June 28. Since Gordon's commissary is The Toasted Owl on the east side, it was fitting for the opening to be held at The Toasted Owl's downtown patio. Despite the long hours of preparation, Gordon called his opening night "a complete disaster."
"I forgot to lock the fridge in my truck so all of my calabacitas, which is yellow squash and green chili, fell out as I was driving to the gig. It was a little stressful at first and then you just have to laugh it off because it already happened."
Gordon and Martinez pulled up to the patio in the white truck, complete with Zia sun and mountain logo, to receive an outpour of support from community, family and friends.
"Lots and lots of people showed up, and the fryer crapped out about two minutes into the gig. So I wasn't able to make sopaipillas, I wasn't able to flash fry corn tortillas," Gordon said.
However, some of the menu items, like the green chili cheeseburgers and double stacked enchiladas were still able to be served, and Martinez worked hard to deliver.
"She was on expo, so she was putting toppings on and helping to make it look good before it went out the window and she twisted something in her back and I had to get her off the truck."
Luckily, Toasted Owl owner Cecily Maniaci and her partner "hopped in and helped saved the day."
Since opening, Gordon has repaired his fryer and rolled up to different local bars and breweries, including Pay N' Take for the women's World Cup where he made specialty chili breakfast burritos and Historic Brewery for the Fourth of July, where he sold out of all his food in an hour and a half.
Every Friday, The Chile Box is at the east side Home Depot parking lot from 11 a.m to 2 p.m., and Gordon hopes to have some other steady weekly gigs down the road. However, Gordon is most looking forward to the next few weeks as chili season gets into its prime.
"I can get frozen green chili from a distributor any time, but you get a whole new delicious flavor with the fresh chilis," Gordon said.
You can reach The Chile Box at 505-402-3766 and follow @flagchilebox on Facebook and Instagram.