The Flagstaff Festival of Science kicked off its 28th year Friday at Ardrey Auditorium with a dance by students from the NAU Community Dance Academy, followed by an inspirational talk by mountaineer Kyle Maynard, who was born without his lower arms or legs.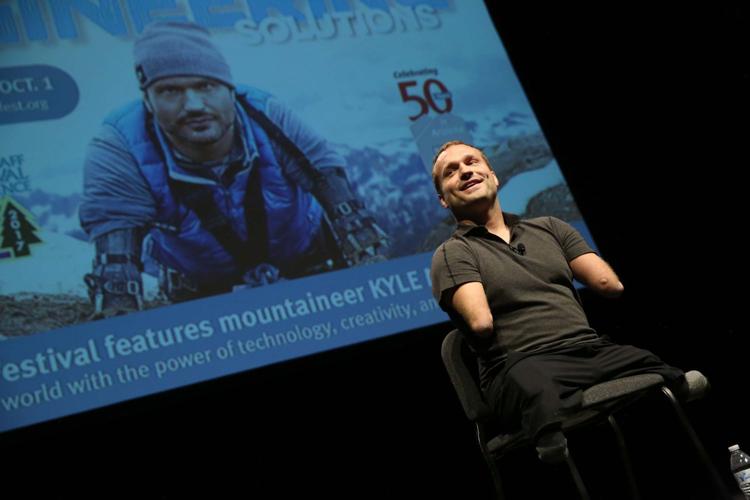 "We are so fortunate to have such amazing keynote presenters and it is important to us to have these world class innovators have a Flagstaff connection," said Bonnie Stevens, who has been the festival coordinator for the past two decades.
As usual, each of the over 100 events that are planned for the jam-packed 10-day celebration are free to attend. Stevens estimated that 17,000 people take advantage of the opportunity each year to attend the workshops and activities.
"You can't possibly go to everything," Stevens said. But that just means attendees will have to pick different activities to check out the following year.
The list of events includes guided nature hikes, a workshop with hands-on dissecting, open houses with organizations across town, a teen science café, archaeology digs and so much more.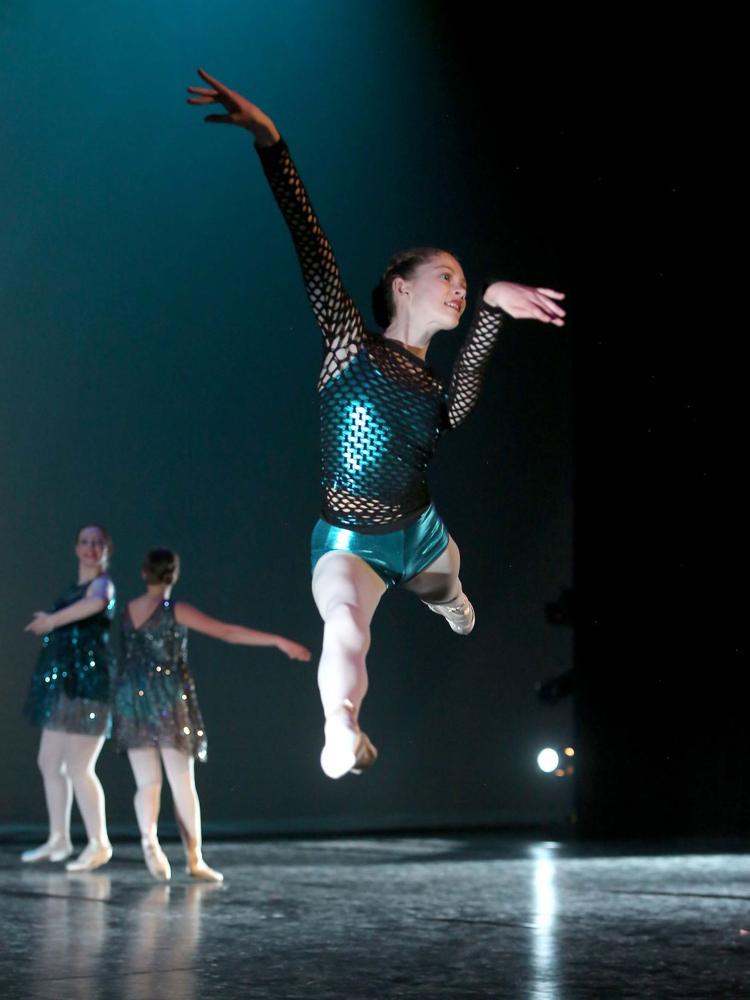 Flagstaff is a natural area to study different sciences due to the extensive forest, geological features and dark skies that the city is known for.
"This community values our scientists and you can tell by the numbers who show up to these events," Stevens said. "It makes us all so proud of what we have in this region, and to be nationally known as a place that values science and science education."
Following are highlights from a schedule with more than 100 free events. For a full list of events, visit scifest.org, or check the Daily Sun's Almanac each day on the Weather Page.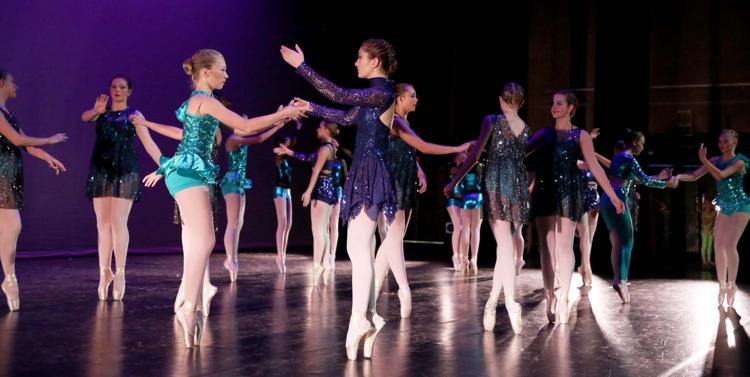 Joy Cone Tours: The Engineering Behind High Altitude Cooking
9, 9:30, 10, 10:30 and 11 a.m. 2843 W. Shamrell Blvd. See how ice cream cones are made, learn about the chemistry and engineering behind the high-altitude recipe and enjoy a special treat at the end of the tour! Participants must be older than 5. For every two children, at least one adult must be present. Reservations required, flag.tours@joycone.com.
Plants and Pollinators on the Peaks Hike
9 – 11 a.m., Meet at Fort Valley Shopping Plaza to carpool Document native plants and insects with the iNaturalist app on a guided hike through Hart Prairie. Understanding pollination systems helps scientists predict how they will respond to climate change.
Bring a hat, water, sturdy shoes and smartphone. Reservations required, prc43@nau.edu.
The Science of Stone Balancing
9 a.m. – 4 p.m. Willow Bend Environmental Education Center. See how the art and science of stone balancing teaches lessons in simple mechanics, center of gravity, mass vs. weight, levers activities and demonstrations offered all day.
10 a.m. – 2 p.m., Wheeler Park. Meet Arizona's raptors and other creatures. Explore sustainable energy, forensics, robots, DNA, planets and the sun. Get your hands on the tools the scientists use!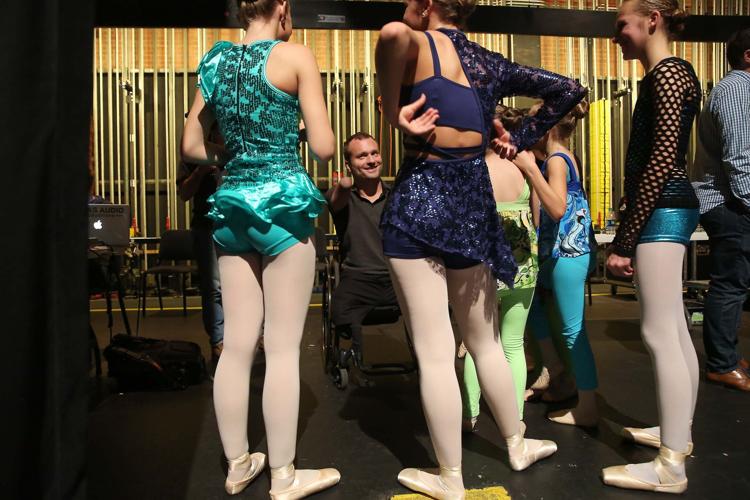 NAU Science and Engineering Day
1 – 4 p.m., NAU Science and Health Building. Dueling robots, hissing cockroaches and engineering solutions will surprise you! Free parking behind Cline Library.
Northern Arizona Space Training
Kevin Schindler, Lowell Observatory, William Sheehan, Astronomy Historian, 7 p.m. Riordan Mansion State Historic Park. Flagstaff played a key role in preparing to send astronauts to the moon. Learn how engineers, geologists and artists joined in the effort.
6- 10 p.m.   Buffalo Park (last night). Explore Flagstaff's famous dark skies with astronomers, telescopes and workshops. Presentations at 6 and 6:45 p.m.
10 a.m. – 4 p.m. Coconino National Forest. How did the ancient ones develop tools using materials at hand? Some of these technologies are still in use! Dig into the past with archaeologists to uncover the secrets of the past. Tours at 10 a.m., noon and 2 p.m.
The Science of Star Wars Panel Discussion
5 p.m., USGS Building 3 Conference Room. Faster-than-light travel and communication, megastructures, advanced weapons, cybersecurity issues, exotic planets and aliens, robotics and artificial intelligence. Are these topics only relevant in a galaxy far, far away?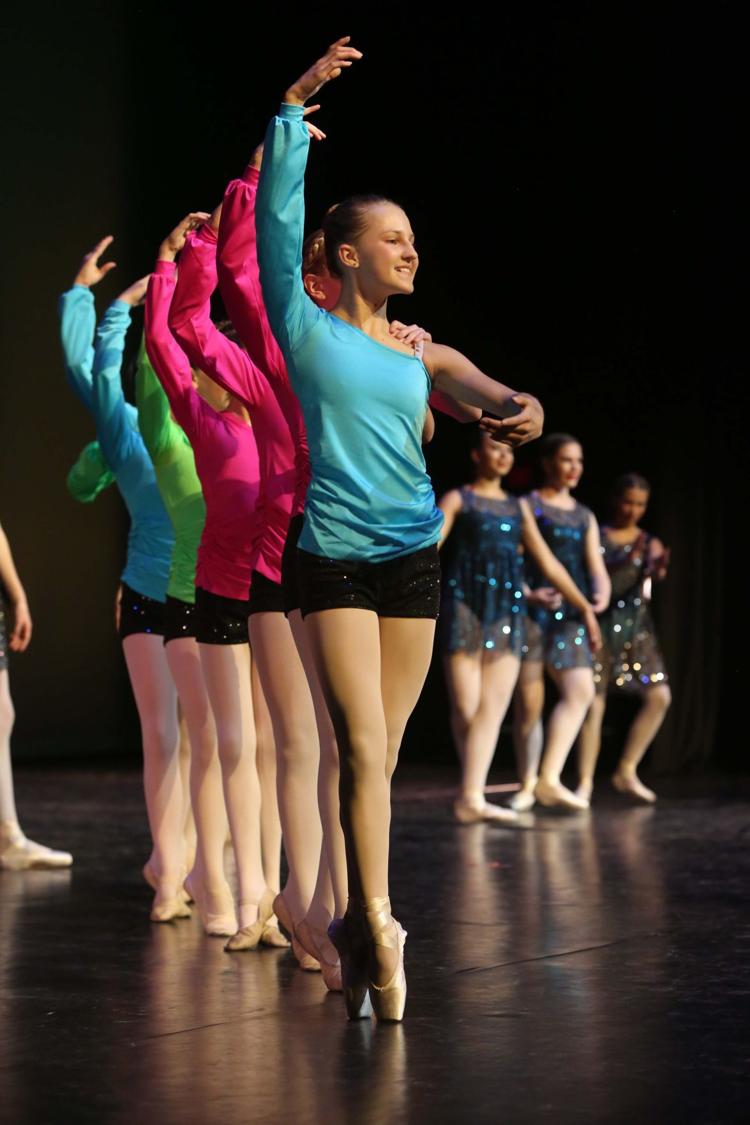 9:30 a.m., 10 a.m. – 4 p.m. Coconino National Forest. Step back in time more than 500,000 years to explore lavacicles and splash downs in this ancient lava tube. This primitive hike totals 1.5 miles in the dark. Reservations required. 928-606-6653.
Homolovi IV Pueblo Guided Tour
10 a.m., Homolovi State Park 61 miles east of Flagstaff Exit 257 to Hwy 87. Meet at Homolovi State Park and caravan 12 miles (1/4-mile is dirt) to a rare view of the oldest pueblo. Hike an easy 1/3-mile walk on uneven ground. Reservations required, 928-289-4106.
Forests, Fires and Watersheds Field Trip
1:30 – 3:30 p.m. Meet at Thorpe Park ball-field parking lot. Join the Flagstaff Watershed Protection Project team and learn about the threats our forests face and how to protect watersheds and the community. Bring hiking shoes, weather- appropriate clothing, water and your love for nature! Reservations required, 928-213-2500.
Exotic Ices in the Outer Solar System
7 p.m. Riordan Mansion. The NAU Astrophysical Ices Laboratory allows us to observe the properties of exotic liquids and ices on outer Solar System bodies like Titan and Pluto. Find out what this means for planetary science.
NASA's Cassini Mission: The End of an Era in Space Exploration
4 p.m., Lowell Observatory. Mike Bland, USGS. After 13 years in orbit around Saturn, NASA's Cassini mission came to a dramatic end this month. Learn how the mission revolutionized our understanding of Saturn and its rings, and discovered moons with rivers and seas of liquid hydrocarbons, icy volcanoes and possibly even habitats for life.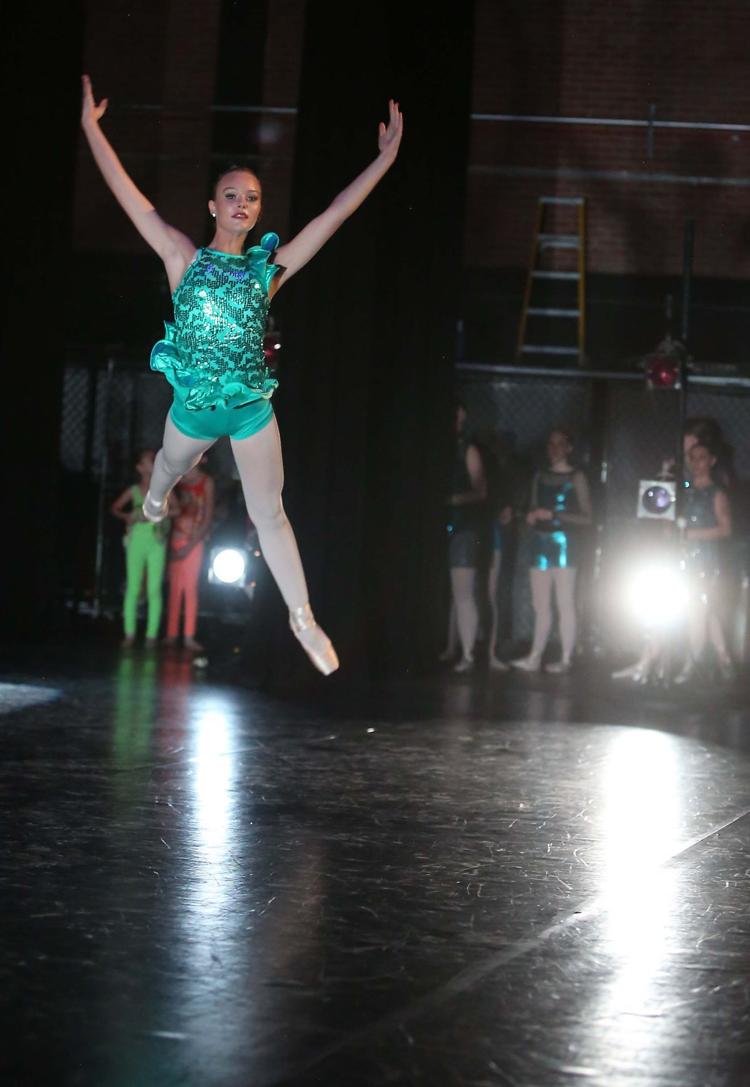 Ancient Landscapes of Western North America
Wayne Ranney, Geologist. 6:30 p.m., Museum of Northern Arizona. Flagstaff is situated within the North American Cordillera or mountain belt that stretches from Alaska to Mexico. The Cordillera is characterized by some of the continents' highest mountains, deepest canyons and sub-sea-level valleys. Learn how this rich arrangement of landscapes evolved and formed.
Movie Night: Chasing Coral
6:30 p.m., Sinagua Middle School. Mini-auditorium Coral reefs around the world are vanishing at an unprecedented rate. Divers, photographers and scientists set out on an ocean adventure to discover why the reefs are disappearing.
Concussion and Recovery: Should We Be Worried
Emi Isaki, Ph.D., NAU Communication. Sciences and Disorders, 6:30 p.m., NAU Cline Library. Learn about the symptoms related to concussion and how they can affect work, school or social activities. Discover what researchers are doing to help patients recover following an injury.
Movie Night: Hidden Figures and Panel Discussion
7 p.m., NAU Cline Library Auditorium. Women and minorities are no longer hidden in STEM fields. Enjoy the movie then hear from female STEM professionals who were inspired by those who smoothed the path for a rewarding career.
Panel members include: NAU Evolutionary Biologist Laura Huenneke; NAU Mars Scientist Nadine Barlow; NAU Informatics and Computing Assistant Professor Temuulen "Teki" Sankey; Kaibab National Forest Archaeologist Margaret Hangan; and, USGS Environmental Scientist Itiya Aneece.
Engineer Your Own Phone Charger Afterschool Workshop
Ken Meyers, CCC. 3:30 – 4:30 p.m., CCC Fourth Street Campus, Room B25. Come prepared to engineer your own personal alternative energy device! The first 20 participants will be given the equipment needed to build their very own solar powered cell phone charger during this hands-on workshop.
The Science and Engineering of Brewing for the 21+ Crowd
4 p.m. Wanderlust Brewing Co. 1519 N. Main St., Ste. 102. Take a guided tour of the Wanderlust Brewery. Learn about the beer-making process, including how the ingredients are combined, how the manufacturing process is controlled and how the beers get their distinctive flavors. For those 21 and over, the tap room is available to purchase examples of the fermented and aged.
Kathleen Schmand, NAU. 4 p.m., Lowell Observatory. Explore the resources available in the NAU MakerLab. See 3D printing in action, explore how to create circuits, make a button and check out the electronic prototyping kits and 3D scanning available. For ages 6 and up.
4 p.m. East Flagstaff Library. Dissect owl pellets, frogs and sheep eyes. All materials are provided. Reservations required, 928-606-6653.
7 p.m. Lone Tree campus. The first 100 participants to complete all hands-on activities in engineering, biometrics, geology, biology, anatomy, chemistry and astronomy will leave with a high-quality magnifying glass.
9 a.m. – noon. Picture Canyon Natural and Cultural Preserve Trailhead. See northern Sinagua petroglyphs and wildlife in this riparian area on a three-mile hike. Bring your hiking shoes, a hat, sunscreen and water. Reservations required, 928-213-2155 or EOKeefe@ FlagstaffAZ.gov
Fort Valley Experimental Forest Station Open House
9 a.m. – 1 p.m. Coconino National Forest. Learn about the pioneering history of forest research.
Exploring Falconry: A Hands-on Experience
10 a.m. – noon. Arizona Game & Fish Dept., Lake Mary Road. This International Raptor and Falconry Center program encompasses the history of falconry. Learn about biology, governmental policy, history and our cultural heritage. Enjoy hands-on activities, demonstrations and live raptor training in action! No owls will be used. Best for 14-year-olds and older.
Sustainable Building Tour
10 a.m. – 2 p.m. Start at Willow Bend. This self-guided tour features homes and buildings that showcase different approaches for incorporating water conservation, water reuse and rainwater harvesting for landscaping and/or potable uses. Check out simple do-it-yourself approaches, as well as engineered designs. Tour packets available at Willow Bend the day of the tour.
National Weather Service Open House
10 a.m.– 4 p.m. Camp Navajo Army Depot Bellemont, I-40, Exit 185. Learn how meteorologists forecast Arizona's exciting and challenging weather! We'll discuss recent flash floods, and provide an outlook for the upcoming winter. Witness a weather balloon launch at 1 and 4 p.m.
Noon – 4 p.m. Flagstaff Medical Center. Take an amazing journey into the inner workings of the human body with this kid-friendly health fair.
10 a.m. – 2 p.m. 2255 N Gemini Drive. Enjoy interactive displays and activities related to geology, geography, biology, hydrology, planetary science and mapping.
STEM City/NACET Open House
10 a.m. – 2 p.m. NACET, 2225 N Gemini Drive. Celebrate STEM City's fifth Anniversary with a STEM- themed cake, learn more about STEM in Flagstaff, take a tour and meet NACET's rising entrepreneurs.
Get local news delivered to your inbox!
Subscribe to our Daily Headlines newsletter.