While hundreds of businesses have come and gone in downtown Flagstaff, one has withstood the test of time. Sutcliffe Floral has been beautifying Flagstaff since World War II.
For 75 years, Sutcliffe's flowers have been worn as crowns by brides and bridesmaids in Flagstaff weddings, have been placed bedside in vases for Flagstaff births, have been handed in wrapped bouquets to Flagstaff graduates and have donned the deceased with ornate casket sprays for Flagstaff funerals.
In fact, flowers from Sutcliffe were used in multiple high profile funerals in the early days.
In 1947, three years after the flower shop opened in Flagstaff, Muriel and Howard Sutcliffe were tasked with putting together flower arrangements for the funeral of Chee Dodge, first chairman of the Navajo Business Council who had been named the "Head Chief of the Navajo" by the Bureau of Indian Affairs.
When two planes collided over the Grand Canyon in 1956, all 128 passengers on both flights died -- the largest commercial airline crash up to that point. The Sutcliffe's made all the casket sprays for the mass funeral service held in Flagstaff.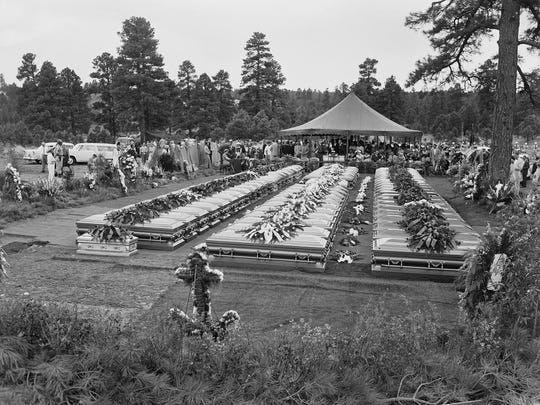 Kelly Tulloss, who took over Sutcliffe as its sixth owner from Pete Stilley in 2005, said she found out a lot of Sutcliffe's history after reading a letter that Muriel wrote to Stilley about the shop after it went into his care in 1989.
Tullos said that the three-page letter from 1991, which was written on a typewriter, is "all about running a business back in the fall of 1944 and about how they built the refrigerator box and how they stored everything."
"It's just kind of cool because we've been part of the Flagstaff community [for so long]," Tulloss said. "I think [we're] one of the oldest businesses, truthfully, that have stayed around."
Muriel wrote about how she and Howard started the shop "on a shoestring" during the war where her husband was doing a preliminary survey for what is now Camp Navajo in Bellemont. Having studied floriculture in college, Howard noted that Flagstaff's 5,000 residents could use an official flower shop.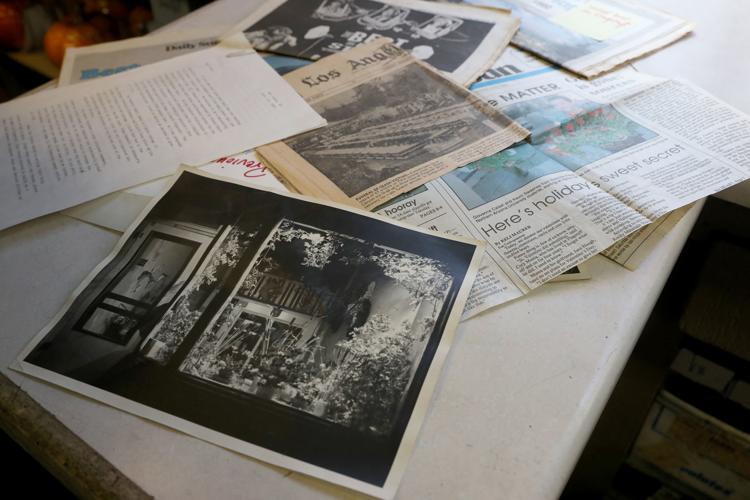 "We rented a small space at 4 North Leroux. It was between Browwnie Cleaners and Ulrey's Drug Store on the corner of Santa Fe and Leroux," she wrote. "When the Ulrey's wanted to enlarge their drug store we had to move. Since there wasn't any vacant place to move in Flagstaff, Tony Souris offered to build us a small shop between the Safeway store and doctor's offices on Birch Street."
Muriel estimated that the first move was during the late 50s. Sutcliffe was also at 18 ½ Leroux Street and 15 E. Aspen Avenue before it planted its roots on 111 N. Beaver Street.
Muriel wrote in her letter to Stilley that there was one Mother's Day where she worked four days and two nights straight.
"Howard didn't do quite so well. He took a small break," Muriel noted.
Through the decades, Sutcliffe owners, managers and staff have also maintained a strong work ethic. Staff need to be meticulous to make sure the flowers have the longest lives possible.
After the flowers get shipped up to Flagstaff from Phoenix-based wholesale company Mayesh, which takes in the flowers from all over the world, Sutcliffe staff have to process them.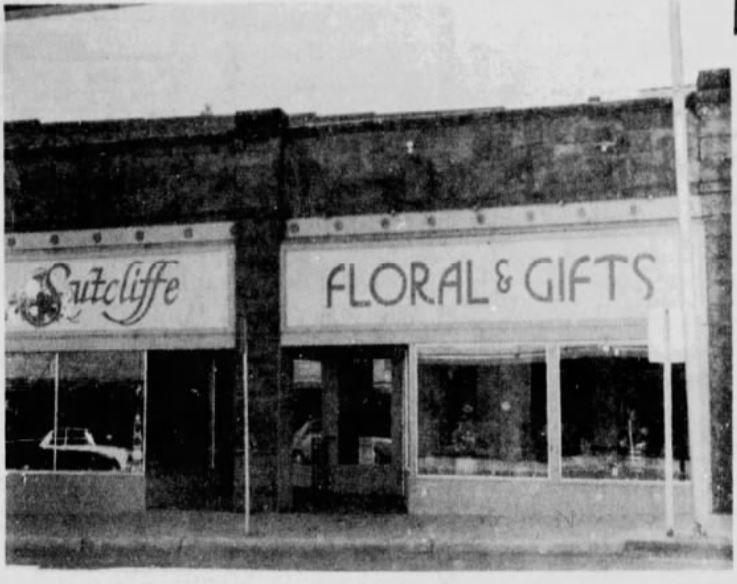 "We let them sit out and drink and then there's a whole long process to getting them ready," Tulloss said. "Eventually we put them in the cooler to hold, but then through that week we sterilize the buckets and fresh cut them. There's a lot of care and time we put into it."
Tulloss guarantees that Sutcliffe's flowers last longer than nearly anywhere else you can get them in Flagstaff.
You have free articles remaining.
Register for more free articles
Stay logged in to skip the surveys
"We fully expect our flowers to last at least a week and we have a 100% guarantee," she said. "We've always had that customer service of making sure [customers] are really, really happy and [the flowers] brightened their week for the whole week."
Flowers that are picked off the ground are beautiful but won't last, and flowers at grocery stores rarely last more than a few days, Tullos said.
"I have people ask me all the time, why would I go to a flower shop versus the grocery store?" she said. "What I always tell people is that we specialize in this business and so our flowers will last longer. Grocery stores are all open and around the fruit and vegetable section which puts off an ethane gas [that] is really, really bad for flowers."
At Sutcliffe, staff handles their flowers completely differently, putting them in sterilized, clean, bleached coolers.
Sutcliffe also offers deliveries six days a week, and the drivers are going in every direction as far as Munds Park, Sedona and even Page. Sutcliffe also delivers and sets up at events all around northern Arizona.
With the takeover of Floral Arts of Flagstaff in October 2018, Tullos now owns two floral shops on Beaver Street alone, and probably has the biggest flower collection in northern Arizona.
Floral Arts of Flagstaff was purchased by William Hargrave in 1970, who designed intricate arrangements there until his death in 2017.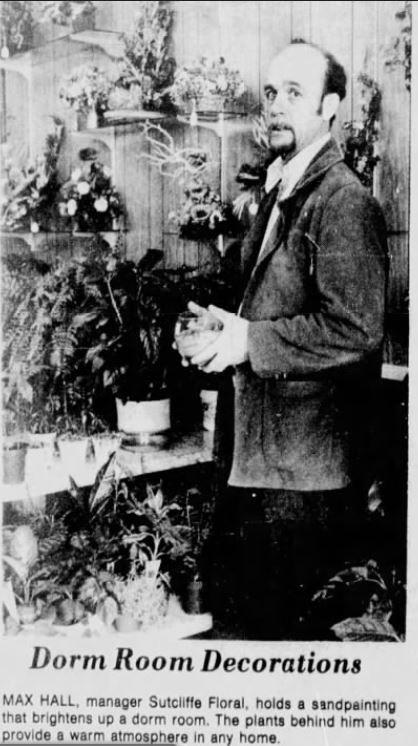 "He was very, very well known for his beautiful work and professionally was a great designer," Tullos said. "His partner Vicky had just mentioned to a mutual friend that he was looking to sell it."
Tullos remodeled Floral Arts of Flagstaff, adding a new cooler and a big flower wrap bar where customers can choose which flowers to put into their bouquets.
Art classes like "Intuitive Acrylic Painting" are held at Floral Arts over the weekends, where students learn to paint -- not surprisingly – floral inspired designs.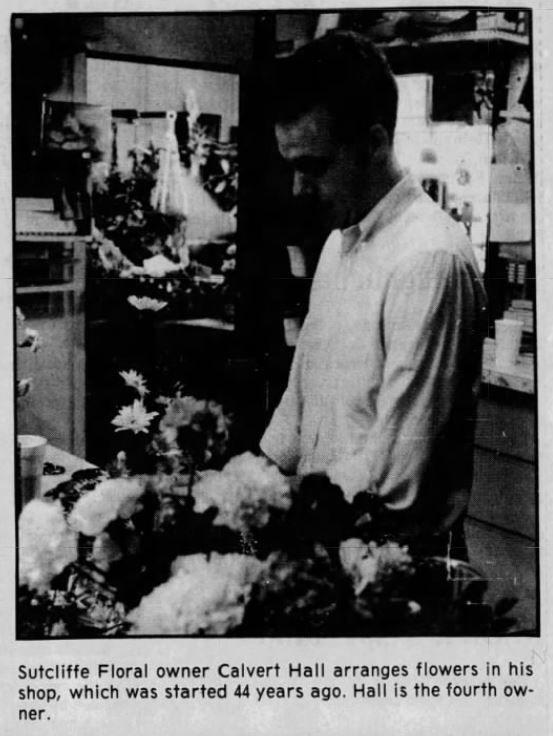 "It's interesting because I have a different staff running over there, [and] it's a completely different clientele," Tullos said of Floral Arts. "It's just a little bit different in market. Even though [Sutcliffe's] a longer standing company, we get a lot of younger brides. [At] Floral Arts we get more funerals."
While Tullos said Floral Arts might sell more orchids and tropical plants, sunflowers, lilies and larkspur are big in both shops.
"Wildflower arrangements with the Flagstaff natives is so classic," she said, adding that a dozen roses will always be a romantic symbol. Tullos gets premium Ecuadorian roses for both shops which she said are "the very best" and hold the longest.
To go with a dozen roses, there are a variety of items that can be picked from Sutcliffe's gift shop.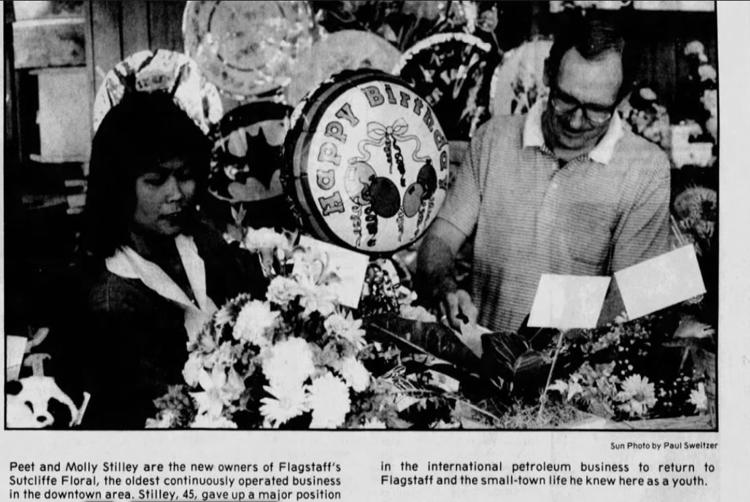 "We carry a great line of cards and jewelry," Tullos said. "We have lotions, candles -- chocolate is always a big seller."
Both helium and latex balloons are also carried, as well as stuffed animal bears, giraffes and ponies.
Luckily, Sutcliffe Floral will have no shortage of flowers and decorations to celebrate their 75th anniversary next month.