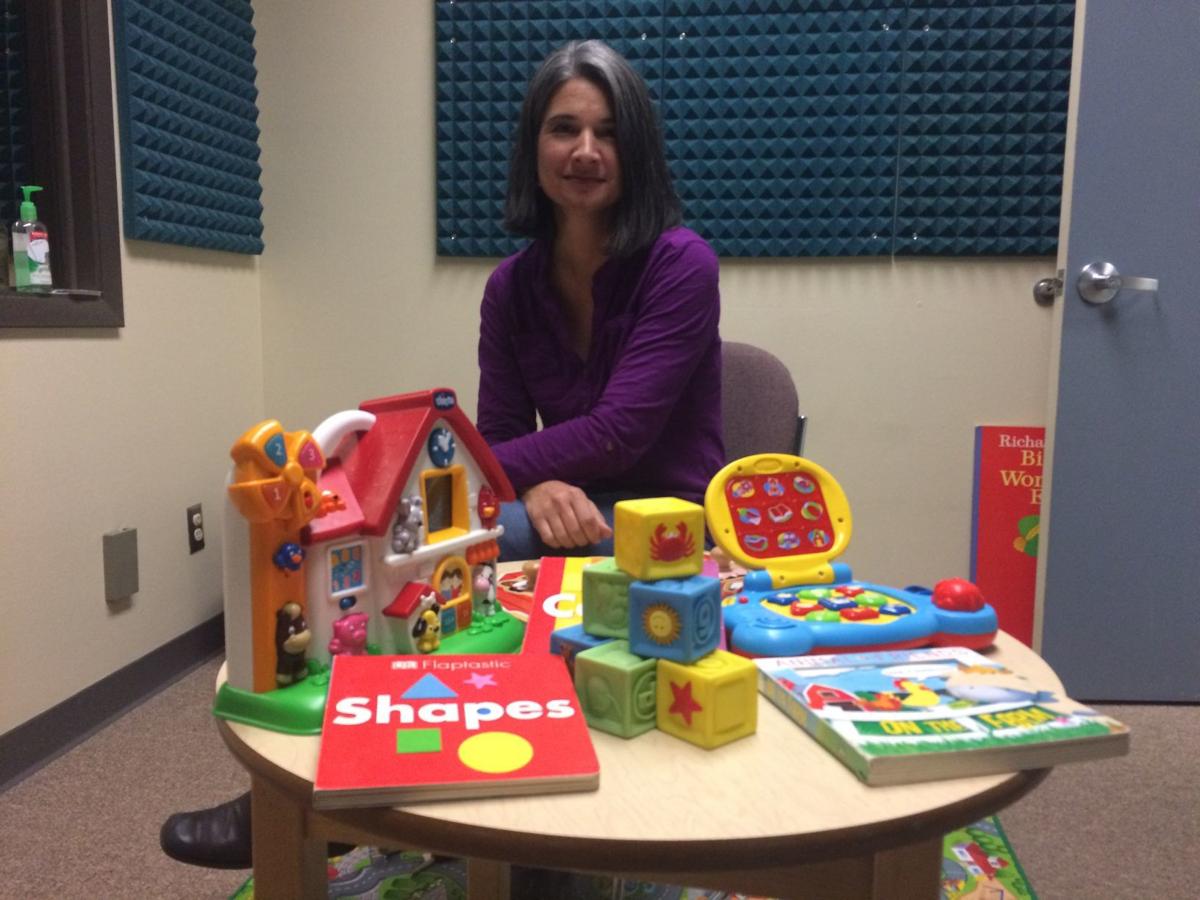 Electronic toys marketed to help young children acquire language actually show no scientific benefit for babies and toddlers, according to a study produced by a Northern Arizona University researcher.
Anna Sosa, a professor in the Communication Sciences and Disorders Department, conducted the study after clients and students had asked her if electronic toys, marketed to help language acquisition, were actually beneficial.
Her study, which included recording parents in the home while interacting with their children, showed that parents communicated less with their babies while playing with electronic toys instead of traditional toys, like blocks or puzzles, or books, Sosa said.
"We found that, almost across the board, parents talked less and were less responsive to their baby when they played with the electronic toys," Sosa said.
Sosa said listening to parents talk and having a back-and-forth interaction with other people is most effective in helping babies learn language skills. The children in the study ranged from 10 to 16 months old, before the age when Sosa said children can benefit from one-sided electronic communication, like television.
In the study, families used an audio recorder in their homes for three full days. Each day consisted of two 15-minute play sessions, and each set of toys, electronic, traditional or books, was played with two times.
While Sosa said playing with electronic toys from time to time would probably not be detrimental to a baby's language skills, she said it takes away from the time the baby could be learning.
"Electronic toys might take the place of interaction from parents," Sosa said. "That will take away from time that would benefit their language development, and cumulatively that could be detrimental. Even when parents were engaged with the child, they talked less."
Sosa began the study three years ago, and said since the study started, allowing young children and toddlers to play with smartphones or tablets has become more popular. Sosa warned that even though some of the games available on the devices are marketed as educational or beneficial, children that age do not benefit from those games either.
However, Sosa also observed that parents interacted with their baby about equally as much when playing with books and traditional toys, which she said can be a relief for parents whose babies do not have any interest in looking at books.
"The study emphasized electronic toys, but I feel equally as confident saying it's OK to interact with traditional toys for babies who are not interested in books at that age," she said.
While she said older toddlers and children benefit from reading with their parents, babies, who are more interested in looking at pictures and touching pages, benefit just as much from playing with traditional toys with their parents.
Sosa said an ideal learning environment for a young toddler's language development would include an attentive caregiver who responds to the baby's vocalizations, encouraging a back-and-forth exchange, even if the baby is babbling more than using actual words.
"If a parent is going to buy electronic toys, they need to do it with the understanding that this is not educational, it's entertainment," she said. "Parents need to keep a balance between those toys and interacting with the child."
Get local news delivered to your inbox!
Subscribe to our Daily Headlines newsletter.