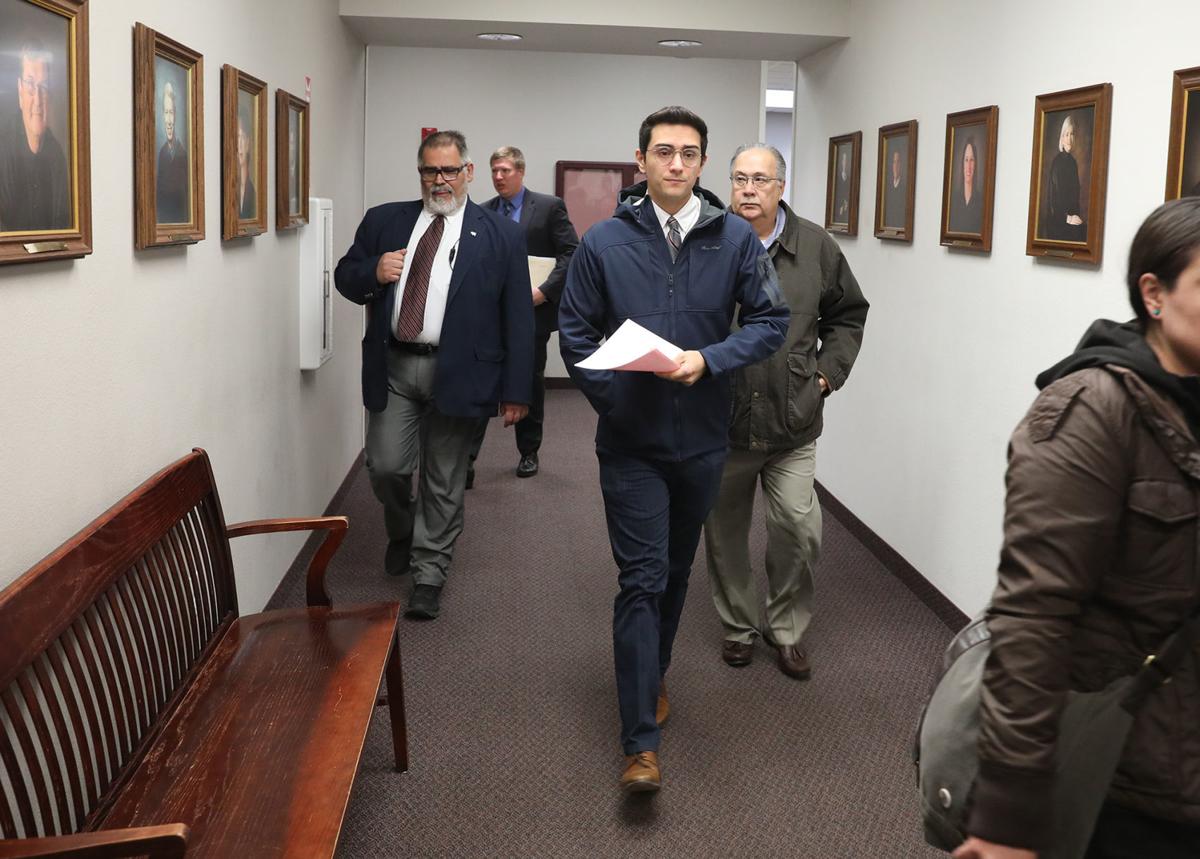 Steven Jones was sentenced to six years in prison on Tuesday afternoon, marking an end to the court case that began after the shooting on NAU's campus more than four years ago.
In front of a packed courtroom in Flagstaff, Judge Dan Slayton handed down the sentence in a somber tone.
In January, Jones pleaded guilty to manslaughter and three counts of aggravated assault for shooting and killing Colin Brough and seriously injuring Nick Prato, Kyle Zientek and Nick Piring. In accordance with the plea agreement, Slayton could only decide between sentencing Jones for five to 10 years.
Jones was given six years for the count of manslaughter and five years apiece for the three counts of aggravated assault, all set to run concurrently.
Jones had reported to jail before knowing his sentencing weeks ago, and was wearing a blue Coconino County Sheriff's Office jumpsuit and shackles in the courtroom on Tuesday. He expressed remorse before the verdict was read and said he wished he could trade places with Brough.
The sentencing hearing included passionate pleas from Jones, the victims and both families. Jones, his family and supporters asked for leniency, while Brough's family invoked a need for justice.
For more, see Wednesday's Arizona Daily Sun.
Get local news delivered to your inbox!
Subscribe to our Daily Headlines newsletter.