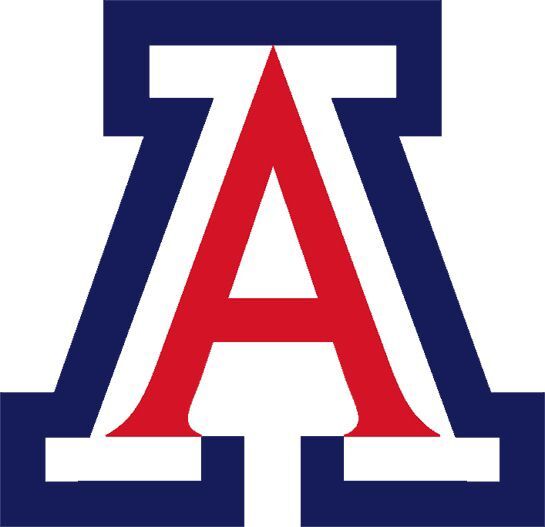 PHOENIX (AP) — The University of Arizona as a "last-ditch effort" will ask students to voluntarily shelter in place for the next two weeks, University President Robert Robbins said. He cited a troubling uptick in positive cases among students.
"What changed? Students came back and they started partying," Robbins said during a briefing Monday.
The school will urge students on campus and in certain nearby geographical areas to only go out for essentials, medical appointments or classes that are conducted in-person. The shelter-in-place recommendation will also apply to sorority and fraternity houses and some high-rise apartment buildings.
Officials reported Friday that 176 students were quarantining in dorms and 53 were quarantining elsewhere. The school has two designated quarantine dorms and may open a third. Since July 31, 770 students and four university employees have tested positive for COVID-19.
In other developments, Arizona State University President Michael Crow alleges several restaurant-bars near the school's Tempe campus have violated the safety protocols businesses must abide by to operate amidst the COVID-19 pandemic.
The Arizona Republic reported Sunday that Crow sent a letter to Arizona Department of Health Services Director Dr. Cara Christ and the head of the state Department of Liquor Licenses and Control about the alleged violations by some Mill Avenue eating and drinking establishments.
The letter was accompanied by photos and descriptions of people inside various bars who were not wearing masks or doing social distancing on Sept. 5 and 6, according to the Republic.
The alleged violations "represent the kind of undisciplined and risky activity which, if not properly addressed in a timely manner, could worsen COVID-19 spread among the ASU community and in the larger community surrounding the Tempe campus," the letter said.
According to ADHS guidelines released Aug. 10, bars can only operate as restaurant service dining during the phase that started on Aug. 27, when the county reached a "moderate" spread category COVID-19.
It also requires bars to operate at 50% occupancy, ensure social distancing, require masks for employees and customers not actively eating or drinking, eliminate standing room where customers congregate and prohibit dancing, karaoke and parlor games.
Since the Aug. 27 reopening of some Phoenix-area bars, a few businesses were ordered to shut down after violating coronavirus guidelines.
Arizona health officials are reporting just over 200 new coronavirus cases but no additional deaths as the state Department of Health Services released its daily coronavirus data Monday morning.
The agency tallied 213 confirmed virus cases, bringing the statewide total to 208,725. But the known death toll remains at 5,322.
In-patient hospitalizations due to the virus, including ventilator and intensive care unit usage, have continued to decline.
Johns Hopkins University data analyzed by The Associated Press showed drops in the seven-day rolling averages of daily new cases and daily deaths over the past two weeks.
Coconino County added zero new cases and deaths in Monday's report. The county has had 3,397 positive cases and 134 deaths due to COVID-19.
Meanwhile, Navajo Nation health officials have reported 15 new confirmed cases of coronavirus, but no deaths for the third time in six days.
The latest numbers increase the total number of people infected to 9,969 with the known death toll remaining at 530 as of Saturday night.
Tribal health officials reported one new coronavirus case Monday and no additional deaths for the first time since March. They also reported no deaths on Wednesday.
They said 99,153 people have been tested for COVID-19 so far and 7,177 have recovered.
Much of the Navajo Nation has been closed since March as the coronavirus swept through the vast reservation that extends into New Mexico, Utah and Arizona.
Tribal officials are extending partial weekend lockdowns and daily curfews through September to help control the spread of the coronavirus.
Copyright 2020 The Associated Press. All rights reserved. This material may not be published, broadcast, rewritten or redistributed without permission.
Be the first to know
Get local news delivered to your inbox!