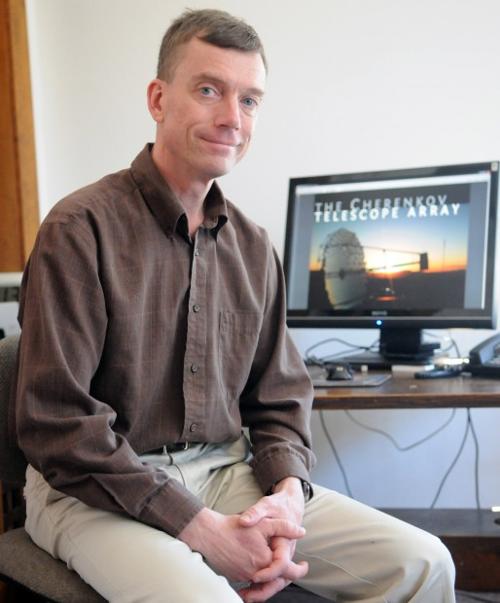 Astronomy is big business in Arizona.
And it also protects national security interests.
That's the case the state's astronomy community is making against HB2757, which would lift the state ban on electronic billboards and let local jurisdictions take responsibility for them.
The astronomy sector supports more than 3,000 jobs with a total capital investment of more than $1 billion, according to a University of Arizona study.
The U.S. Naval Observatory at Flagstaff provides the Department of Defense with the infrared and optical sky maps needed to support military operations and protect DoD satellites.
"HB2757 could seriously threaten our ability to make these catalogs and protect the capabilities of soldiers in the field," said Paul Shankland, director of the Naval Observatory Flagstaff Station. "It would erode our ability to ensure the day-to-day welfare of satellites if catalog production is impeded by the expected light encroachment."
And new telescopes being developed in the Grand Canyon state are worth some $300 million.
"It's a very bad signal for Arizona to be sending to potential major investors," said Lowell Observatory Director Jeff Hall.
The bill has already passed the full House, but Hall said he and his colleagues have asked the Senate to amend it to create a 75-mile protective zone around the observatories.
You have free articles remaining.
Hall said the "sky glow" from Phoenix is already visible from Lowell's new Discovery Channel Telescope, but it isn't bright enough to compromise the dark skies in Happy Jack. He said Lowell expected Phoenix to get gradually brighter over the coming decades, but unregulated electronic billboards could accelerate the brightness.
The billboard industry states that the law would actually reduce sky glow because the signs emit horizontally, instead of straight up into the night sky.
However, a paper published by a Flagstaff astronomer in 2009 showed that horizontal lights actually increase sky glow. The light travels farther when projected toward the horizon.
"All we're asking is to keep it there. Don't beam it right over our domes," Hall said.
Hall said that in addition to the 75-mile protective zones around all large telescopes, astronomers want regulations requiring billboards to be turned down at night. The billboards need to be very bright during the day but are equipped so they can be dimmed at night.
Hall said that the 75-mile protective zone would still allow the billboard industry in the Phoenix area to place billboards along Interstate 10.
It would not allow for electronic billboards near Flagstaff along Interstate 40, which passes close to both Lowell's telescopes, the Naval Observatory and the U.S. Navy's optical interferometer on Anderson Mesa.
The U.S. Navy has voiced opposition to the bill as well.
"Our observatory at Flagstaff produces and maintains star catalogs used to position nearly all Department of Defense satellites, including the Global Positioning System and Intelligence Surveillance and Reconnaissance systems," U.S. Navy Capt. T.C. Gallaudet wrote in a letter to state Sen. Al Melvin this week. "Light pollution from electronic billboards will almost certainly degrade the accuracy of these catalogs, with corresponding degradations in Department of Defense satellite capability and performance."
He added that the U.S. Naval Observatory has invested $3.5 million in the last year in its Flagstaff observatory and plans to invest almost $19 million more in the coming five years.
Be the first to know
Get local news delivered to your inbox!