PHOENIX — Arizona on Saturday reported 54 COVID-19 deaths and 1,735 additional confirmed cases as the number of coronavirus-related hospitaliz…
FLAGSTAFF — When Wyoming U.S. Sen. John Barrasso snapped at Deb Haaland during her confirmation hearing, many in Indian Country were incensed.
Eligible groups, locations, and more up-to-date info in this post, which will add new information as we receive it.
Free COVID-19 community testing is available at Coconino Community College's Lone Tree Campus, 2800 S Lone Tree Rd, which is open weekdays fro…
PHOENIX — Peniella Irakoze is cold calling a list of 1,001 fellow students who didn't return to Phoenix College this semester, checking on how…
PHOENIX — Maricopa County plans to close two of its six regional COVID-19 vaccination sites in coming weeks as public health officials put inc…
SALT LAKE CITY — Tremayne Nez was gearing up for his life to start. He was newly married, had just bought a house in Flagstaff and was soon to…
Coconino County has named Kim Musselman as Director of Coconino County Health and Human Services (CCHHS) effective Friday, Feb. 12. Musselman …
PHOENIX (AP) — Arizona reported 200 additional coronavirus deaths on Thursday as the number of hospitalized COVID-19 patients fell below half …
Coconino County will be opening an additional 200 appointments for COVID-19 vaccinations at Fort Tuthill. Registration will be available begin…
On a weekly basis, Coconino County continues to adjust to fluctuating COVID-19 vaccine allocations and new policies surrounding those allocati…
Almost two months since Mark Kelly took his seat in the U.S. Senate, he took time to speak with the Arizona Daily Sun about priorities for nor…
COVID-19 vaccinations are ongoing in Coconino County, with more doses and appointments expected soon to meet the high demand seen among priori…
Despite temperatures in the upper to mid-50s expected through the weekend, northern Arizona could be seeing some much-needed snow next week.
Economic development at Camp Navajo in Bellemont is one step closer to reality after decisions by both the Coconino County Board of Supervisor…
Effective Jan. 15, Flagstaff Emergency Physicians (FEP) will be expanding its role within Northern Arizona Healthcare's Verde Valley locations…
Coconino County Deputy County Attorney Brian Furuya has been appointed to the Arizona Court of Appeals, Division I, by Gov. Doug Ducey and wil…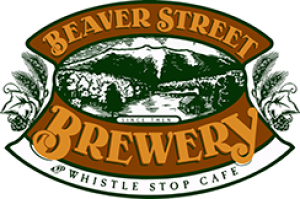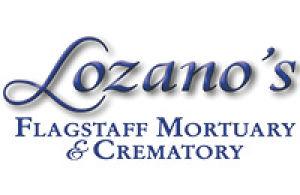 Lozano's Flagstaff Mortuary & Crematory
The COVID-19 testing site at Fort Tuthill County Park in Flagstaff will operate on a modified schedule for the New Year's holiday:
Contentious races at the national, state and local levels helped lead to the largest election in the history of Coconino County. From COVID-19…
Coconino County has been a leader in local COVID-19 response from the beginning, with its health department collecting specimen samples for CO…
With restrictions still in place, the year inside and out of city hall was dominated by COVID-19. But between business closures and mask manda…
Gov. Doug Ducey is holding another press conference to give updates on the state of Arizona's response to the coronavirus and what changes mig…
Community members and health care providers say increasing access to medical and support services, while decreasing food insecurity, housing, …
More than 40 years ago, Arizona set up a revolutionary system to protect the safety of residents with developmental disabilities like Down syn…