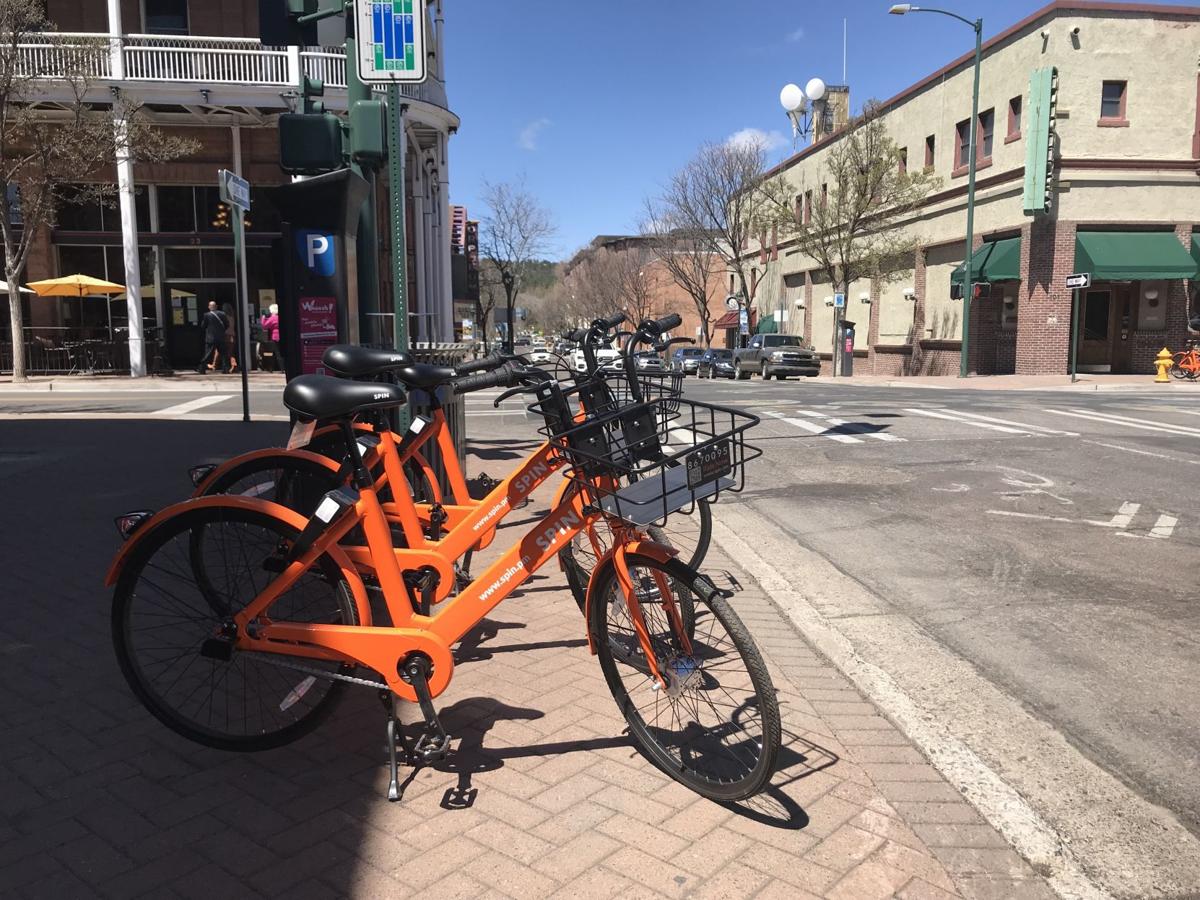 Bright orange bicycles will now be visible throughout the city, thanks to a six-month bike share pilot program that launched Friday, placing 300 bikes in the city of Flagstaff and Northern Arizona University.
The bicycles, provided by a company called Spin, are available for rental through the mobile app. Participants can use the app to find a nearby bicycle, and pay $1 per hour to rent them. Those with an NAU email address can get them for half the cost.
Each bike has a basket, light, lock and GPS tracking system. To end a ride, users park the bike and pull the lever down on the bike to lock it. Users are asked to park the bike in a "responsible location" such as near bike racks or in the "furniture zone" of sidewalks, which is anywhere that accommodates street features like lights, benches, newspaper kiosks and utility poles.
The app tells users not to park on sidewalk corners, against trees or inside any flower beds or planters and on sidewalks on blocks where there is no furniture zone. The app says on blocks without sidewalks, "bicycles may be parked if the travel lanes and 6-foot pedestrian clear zone are not impeded."
Spin is responsible for all facets of the program, including relocation, repairs and accidents, city of Flagstaff spokeswoman Jessica Drum said in a press release. This pilot program required no public financial investment. To have a bike relocated, contact Spin at 1-888-262-5189.