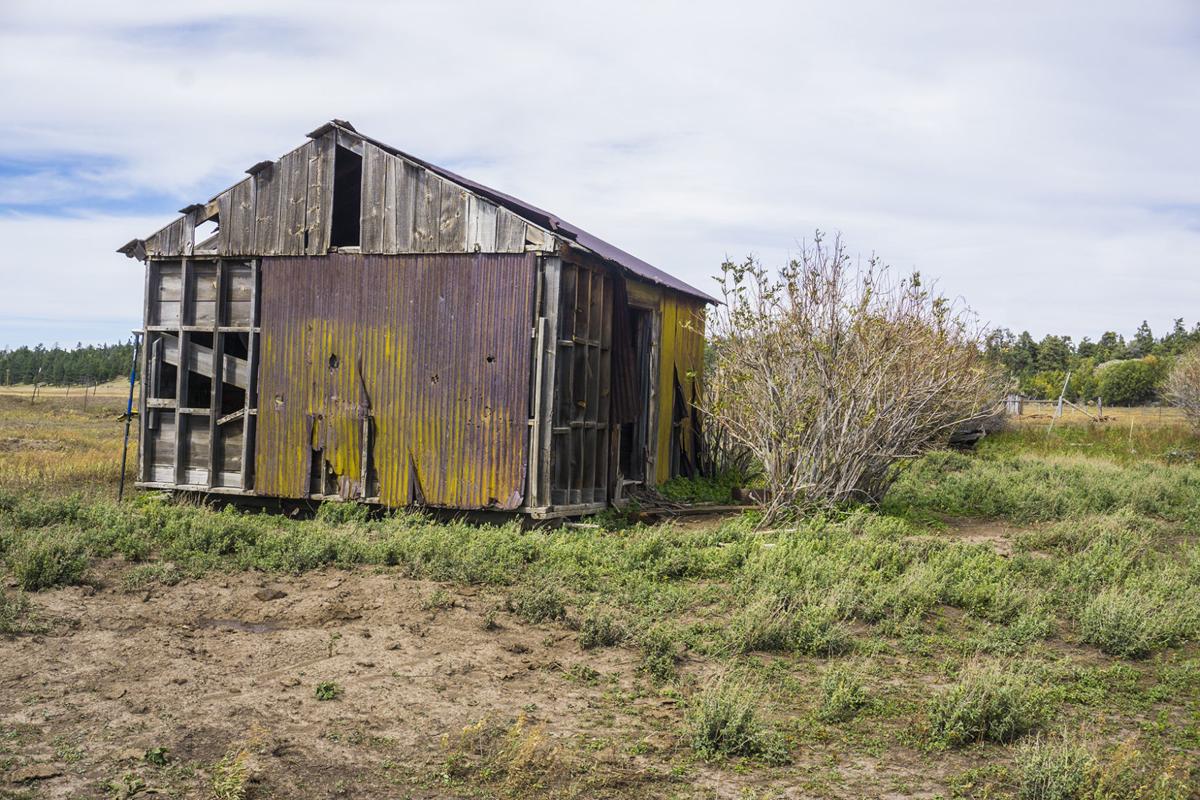 Mary (Pinkie) Lockett has lived in the Mormon Lake area for more than 50 years and what she knows of the lake's history dates back even further.
Lockett remembers photographs of people boating and waterskiing on the lake in the early 1900s and recalls stories about big chunks of ice being chipped off of it to keep milk cold at the nearby dairy.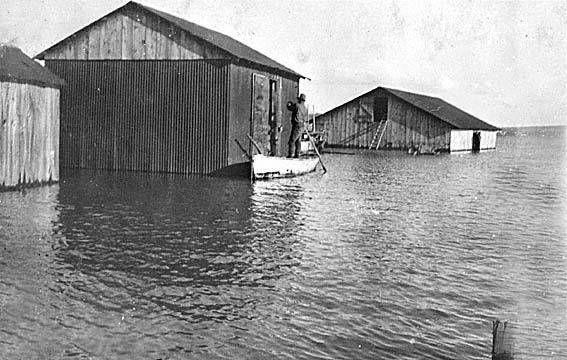 Drawing from her own more recent experiences though, Lockett said she doesn't remember the lake ever being more than 10 feet deep, and that was decades ago. Nowadays, it's too low for ice to freeze on it in the winter, she said.
The fact that even in wetter years Mormon Lake doesn't fill up like it used to continues to puzzle local residents, she said.
"There are lots of stories of why the lake doesn't hold water as well, I don't know that any of them are correct," Lockett said. "I've asked geologists and various people and there really isn't a really good reason of why does it not hold that much water anymore. What happens to the water?"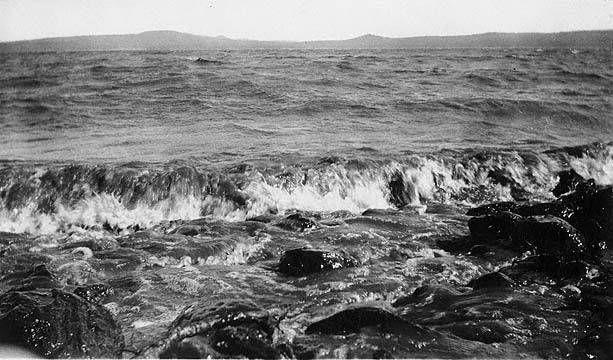 The answer, according to a new paper by Flagstaff U.S. Geological Survey researcher Richard Hereford, is climate. The steady fall of Mormon Lake's levels in recent decades is closely tied to increasing temperatures and drier conditions that northern Arizona has experienced since the mid-1900s due to global warming, according to the paper that Hereford co-authored with Jonathan Schwing of the University of Oklahoma.
Using a bevy of different data collection techniques, Hereford found that Mormon Lake reached prehistoric maximum depths of 30 feet to nearly 70 feet, and then was as deep as 16 to 26 feet in the early 1900s. But since the mid-1900s, the lake has only reached maximum depths of about 10 feet and has been much shallower than that in some years.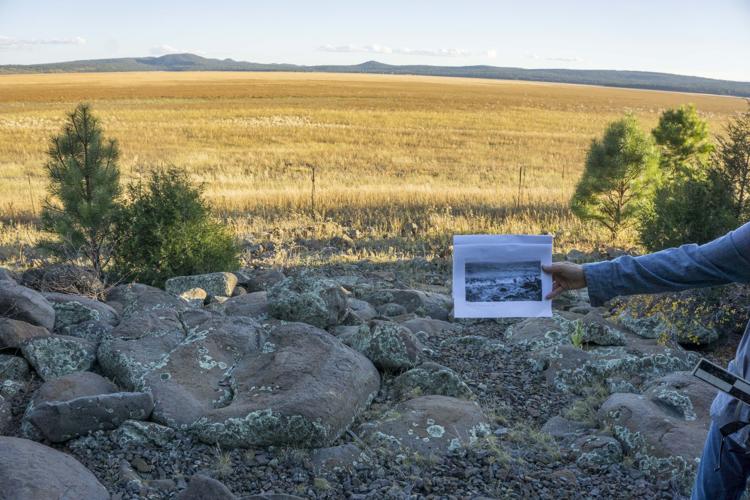 The declining lake levels, Hereford found, correspond with reduced precipitation and prolonged droughts the region experienced in the mid 20th and early 21st century as well as an increase in average annual temperatures by about 1 degree Celsius over the past century.
Those long-term climate trends are strongly influencing the amount of water in the shallow lake, Hereford said. Temperature increases, which boost evaporation, are particularly important because of the lake's large surface area relative to its depth, which increases the potential for evaporative loss.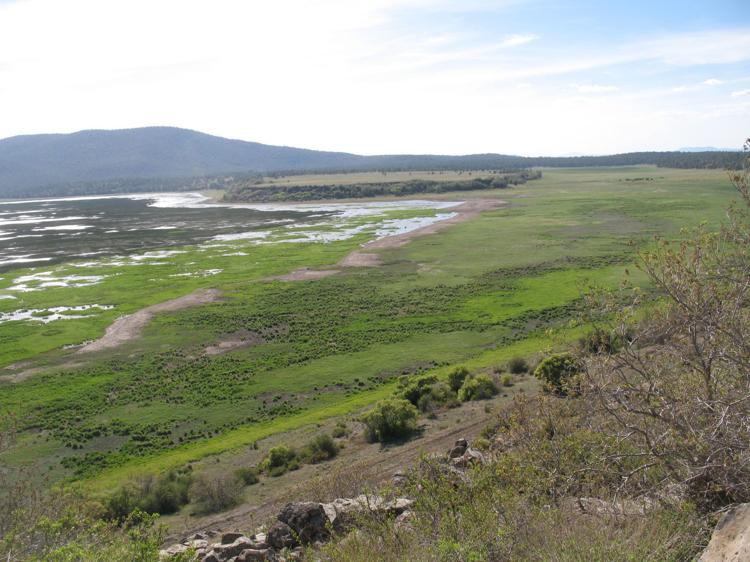 That explains why, during a streak of wetter years in the 1980s and early 1990s, lake levels didn't rebound to the elevations seen in the early 20th century, Hereford said.
"It's a lot warmer than it was during the early 20th century, so evaporation rates are taking over and becoming more important," he said.

Because Mormon Lake is a closed system, without any water inputs besides local snow and rainfall and no diversions that would cause water loss, its easier to isolate how climate affects the lake system, Hereford said. 
When it comes to the question of whether Mormon Lake is seeing significant water loss via seepage through cracks and fractures in the lakebed geology, Hereford said the geologic evidence simply doesn't support such a hypothesis.
MAPPING HISTORIC LAKE LEVELS
Hereford was inspired to study Mormon Lake after seeing historic photographs taken around the turn of the 20th century that showed ocean-like waves surging up from the water's surface, 16-passenger boats floating on it and lake water extending to areas that have been dry for decades. While a few photos showed lower lake levels, the rest showed water depths that haven't been seen since the mid-1940s, Hereford said.
Over about four years, he did nine traverses across different parts of Mormon Lake, using a variety of methods to pinpoint historic water levels. That included referring to historical photographs that show, for example, a barn completely surrounded by water in 1920 that now is perched on dry ground far from the shoreline. According to Hereford's calculations, the photo indicates the lake would have been 17 feet at its deepest that year.
Hereford also searched for driftwood and pebbles that would indicate where the lake's banks once were. More clues about the lake's extent came from the ages of nearby ponderosa pine trees because the older trees, which won't grow if their roots are wet, were only found above the highest historical water mark. To gauge lake levels even further into the past, Hereford said they looked for gray, fine-grained clay that indicated sediment that at one point was part of the lakebed. They found those sediments at elevations well above current lake levels, which is what led them to conclude that the lake could have once been 68 feet deep in some places.
What his findings mean for the future, Hereford said, is that residents and recreationists shouldn't count on the lake reaching historic levels again. In one presentation about his research, he referenced an old sign in the Mormon Lake Lodge that read "Save your boat and oars, boys, the lake will rise again."
With the climate projected to get warmer and drier, that's likely wishful thinking. 
Get local news delivered to your inbox!
Subscribe to our Daily Headlines newsletter.