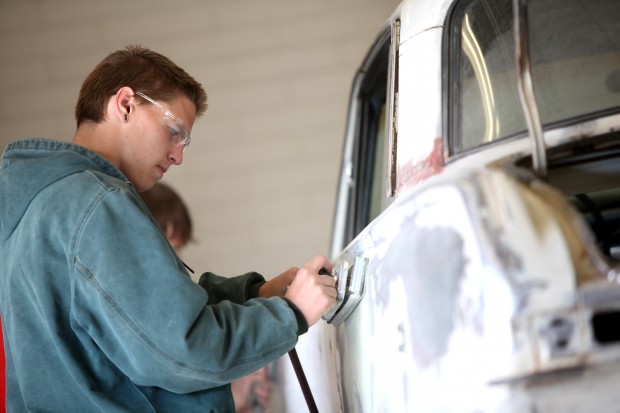 Public school doesn't charge tuition, but it isn't exactly free.
Parents of high school students in particular find themselves being billed as much as $50 a class for some courses -- usually electives, but sometimes for materials for required courses such as lab sciences and arts.
The course fees are in addition to general activity fees and other optional expenses like yearbooks, field trips and pay-to-play fees for student athletes. Fees appear in both traditional public and charter schools.
If Flagstaff Unified School District got every penny of the class and general activity fees it asked of its high school students, it would collect more than $300,000 this year. But that still wouldn't cover all expenses.
"There's a fine line between what we get (from the state) and providing a quality education," said Assistant Superintendent Bob Kuhn.
District administrators tallied close to $315,000 in fees charged this year. Off the top, it waived about $22,000 for students who qualify for free or reduced lunch. Of the balance, more than $160,000 is still owed, and Kuhn said he might see about half of that eventually paid.
Most of the classes requiring a fee are in the fine or vocational arts, although FUSD's broad menu includes culinary, health careers, auto, woods and metals; theater, sculpture, and the two-dimensional arts; child development and fashion design; business, journalism, drafting and leadership. Lab sciences need dissection specimens, and physical education courses past the standard freshman course charge to maintain high-tech cardio equipment.
With the potential exceptions of art and lab sciences -- students need a minimum in each for graduation and to apply to college -- the courses are electives.
Class fees can't be written off as tax credit donations, because tax credits only apply to extracurricular activities. Art or anatomy or welding classes may be electives, but they're still curricular.
At the end of the day, there is no penalty if the fees aren't paid, and the student won't be dropped. But what can be paid is accepted, and administrators say boosters or parents of better means will often quietly sponsor their child's friend.
"You don't want to embarrass a kid," Kuhn said.
Get local news delivered to your inbox!
Subscribe to our Daily Headlines newsletter.