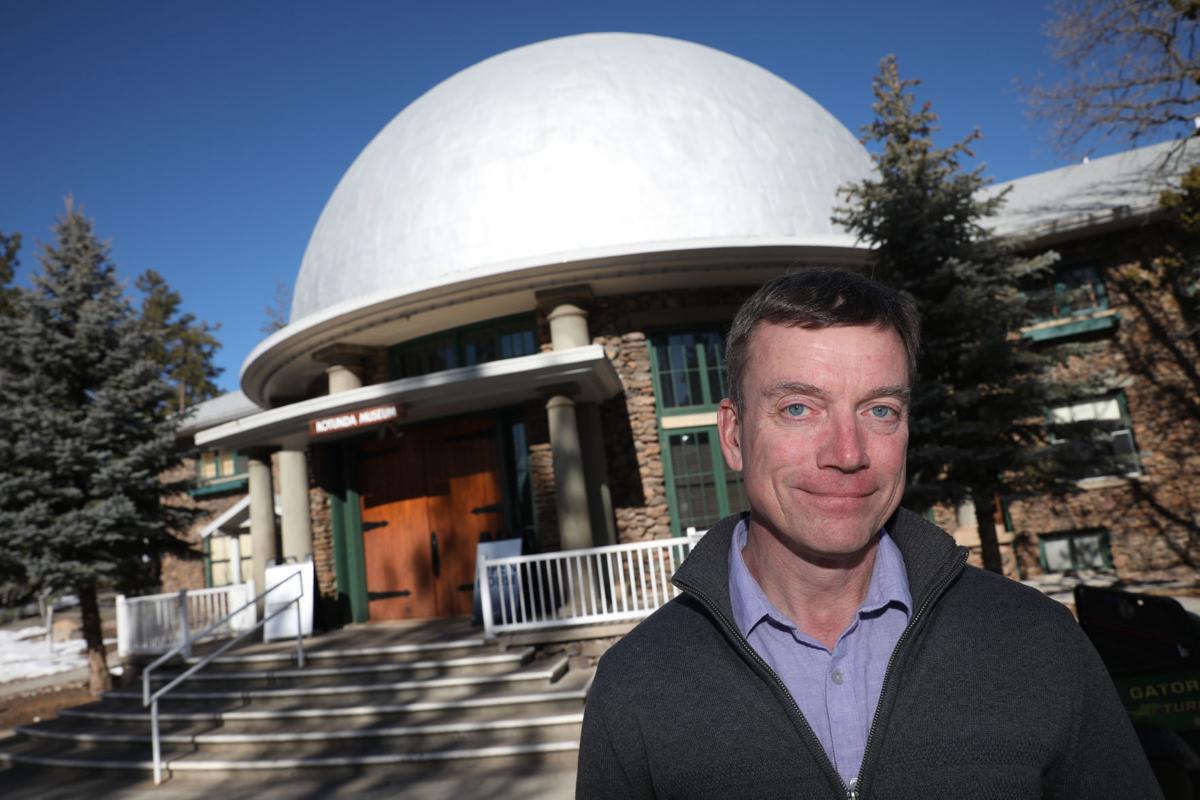 Emerging mega-constellations, though aimed to improve services on Earth, have become a primary concern for astronomers during the last year, when these large groupings of satellites have begun to block both professional and amateur stargazers from the very things that inspired their name.
With its latest launch January 7, Space Exploration Technologies (SpaceX), a private company aiming to provide continual internet coverage worldwide, has now sent 180 of its Starlink satellites into orbit around the Earth, with plans to launch 1,500 more by the end of the year, for a total of upwards of 40,000 by the mid-2020s, alongside similar efforts from other companies.
Jeff Hall, director of Lowell Observatory and one of the members of the American Astronomical Society (AAS) working to address the effects of incoming mega-constellations, said everyone was surprised by the satellites' brightness, first appearing as a luminous "string of pearls" traveling across the night sky, leaving prominent streaks though an image captured at the Flagstaff observatory just days after SpaceX's launched its first 60 satellites in May 2019.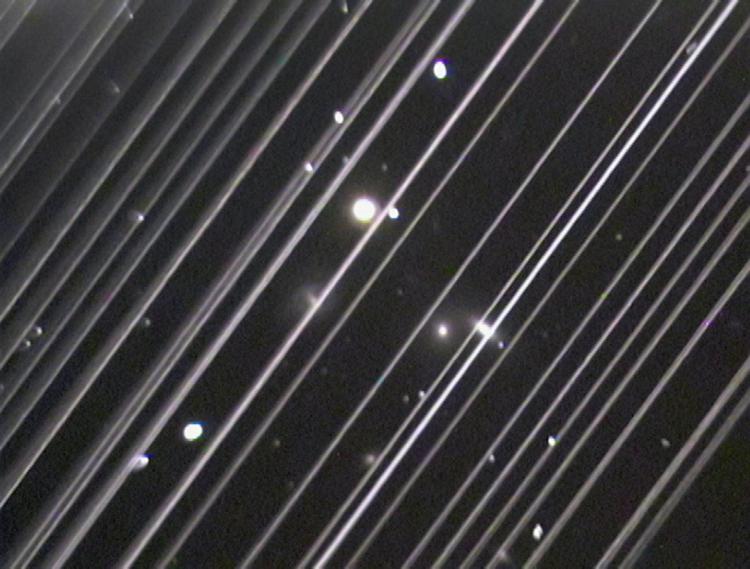 In a presentation on the satellites during an AAS meeting in Hawaii early this month, Patrick Seitzer, an observational astronomer from the University of Michigan, said the new satellites are 99% brighter than all objects currently in orbit, about 200 of which are visible with the naked eye.
Though the new satellites start off with an orbit close to the Earth and eventually become fainter as they are thrust farther out over the span of a few months, Hall said the future of ongoing launches and deorbits of satellites reaching the end of their lifespan will be a challenge for many.
"From the standpoint of Flagstaff's part of Dark Sky heritage, we are still going to be able to see the unspoiled Milky Way from downtown," Hall said, estimating that viewers will see about 10 of these satellites during any given sunset or sunrise. "For the incredibly sensitive research-grade telescopes and even good amateur telescopes, the amount of satellite dimming [companies] are going to have to do is a lot and I think it's going to take some innovation to figure out how to do it."
The Discovery Channel Telescope in Happy Jack, like other ground-based telescopes, sometimes depends on exposure times longer than an hour to capture faint, distant objects. If a bright satellite were to dart across the field of view during that time, the image could be ruined.
"Once you've got these streaks in images, you can't just subtract them out. It's not that easy," Hall said. "Right now, so far so OK, but there is potentially an existential problem for a number of the leading, ground-based facilities and that's why we're trying to get on top of this."
The presence of additional satellites affects radio and infrared astronomy, detectors for which can be similarly overwhelmed by the satellites.
Much like a cloudy night, Hall said these additional satellites can reduce the available clear time needed for astronomers to conduct their research. Though the Starlink satellites can be tracked, they have been equipped with the ability to autonomously avoid collision with other space debris, making their movement more spontaneous.
Though astronomers agree they can probably work around SpaceX's satellites, with other organizations now looking to launch their own mega constellations, rules are needed to preserve the night sky.
A 2019 statement from the International Astronomical Union (IAU), a group of worldwide professional astronomers, urged agencies to not only determine the effects of satellite constellations, but to form such regulations.
"The organization, in general, embraces the principle of a dark and radio-quiet sky as not only essential to advancing our understanding of the Universe of which we are a part, but also as a resource for all humanity and for the protection of nocturnal wildlife," the IAU stated. "We do not yet understand the impact of thousands of these visible satellites scattered across the night sky and despite their good intentions, these satellite constellations may threaten both."
Hall said the goal this year is to get the current satellites below visible level and begin forming international "ground rules" for satellites by working directly with companies like SpaceX, which debuted "DarkSat," a Starlink satellite with a dark coating to reduce its brightness, in response to astronomers' concerns. However, as Hall explained, the darker the object, the more likely it is to overheat and to disrupt infrared astronomy.
"This mission will push the operational capabilities of the satellites to the limit," SpaceX wrote about its Starlink mission. "SpaceX expects to encounter issues along the way, but our learnings here are key to developing an affordable and reliable broadband service in the future."
Get local news delivered to your inbox!
Subscribe to our Daily Headlines newsletter.