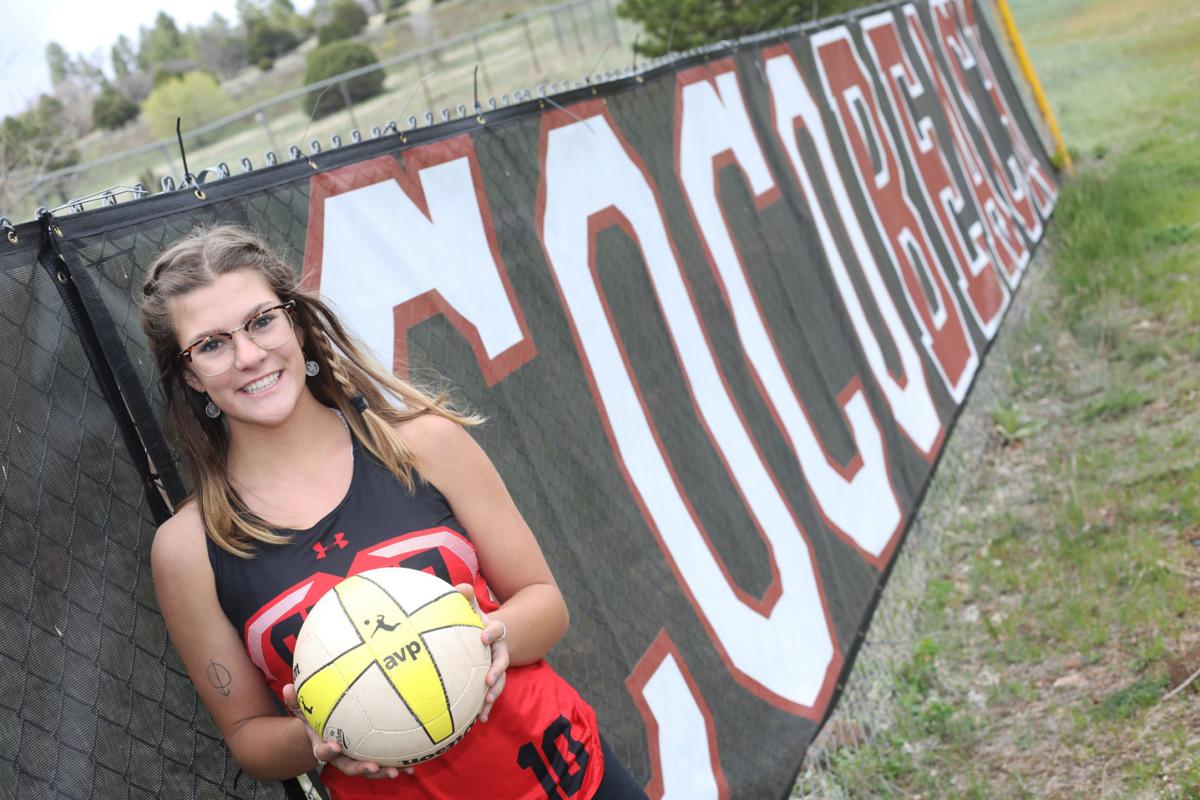 After deciding to take a break from indoor volleyball in the fall, Samantha Hampton went out for beach volleyball in the spring partly because of its "laid-back" environment.
Her own laid-back attitude and willingness to buy in was crucial for the Coconino Panthers beach volleyball program this season. The senior helped the team to another postseason appearance, and she developed younger players along the way to keep the program growing strong.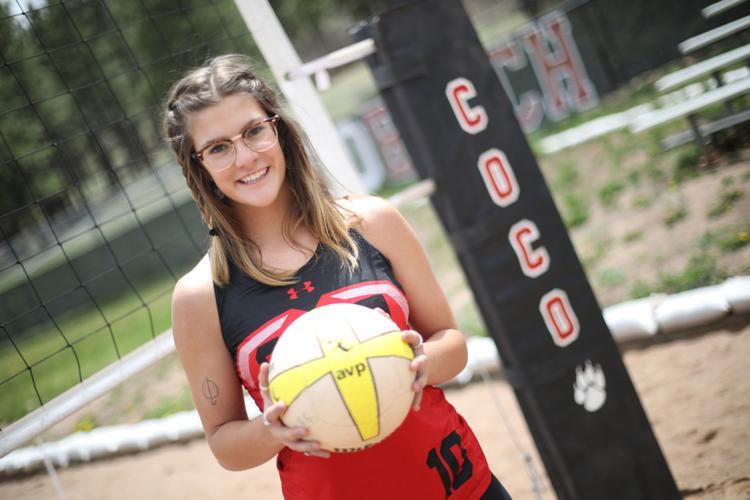 During the course of the season, Hampton, a four-year varsity beach player, partnered with four different teammates, helping them learn the game while still recording wins. Despite the mix of playing partners, she went 11-3 overall, losing only to Division I opponents.
She never questioned what the team needed of her.
"I liked the challenge a lot," Hampton said. "I think at the beginning, it's easy to be a bit confused as to why you don't have a set partner by then, but then I just used it. If you can play with everyone, then go out and give everything."
For her consistency as a threat to win and her ability to mesh with different partners successfully and help them grow, Hampton has been named the 2019 Arizona Daily Sun Beach Volleyball Athlete of the Year.
"We were trying to find a good fit for her and she made everybody a good fit," said Panthers coach Greta Hannemann. "To her credit, she never complained and she worked with anybody that we threw at her, and she was successful with all of those girls. So just a total team player."
Hampton wanted to focus on her future when she started her senior year and opted to sit out the indoor season because it demanded a lot out of her already hectic schedule. When she went out for sand, she wasn't fully aware of how she would be utilized, but she came to embrace her role as a leader and mentor. Her eagerness just to be on the sand brought a positive vibe to the team.
"I would try to focus on that instead of saying, 'Oh, dang, I am not playing with an upperclassmen because I am a bad player.' Instead I used it as, 'That's what I am being used for, so go out and go with it,'" Hampton said.
Playing mostly in the No. 4 slot, with a stint at fives, Hampton helped the D-II Panthers go 9-3 in the regular season. Coconino won the Section Four title, beating Flagstaff for the crown with a 5-0 section record.
Hampton eventually ended up playing a majority of matches at fours with Maggy Popham. The duo won at the No. 4 slot in the D-II state tournament first-round match against Canyon Del Oro in three sets. After dropping the opening set, the pair battled back for a 21-18 second-set victory and a 17-15 tiebreaker in their favor.
They also won in the second round, where Coconino was ultimately nixed by Fountain Hills, which went on to lose in the title round to Mesquite. Hampton and Popham again had to rally in the quarterfinals after dropping the first set, 21-19, giving their team a chance to advance to the semis for the first time in program history.
Coconino relied on the strategy that Hampton would often keep the team from facing an 0-2 hole to start matches, as fives and fours normally take the courts first.
"We felt like we would get a win from them every night, and that's a great thing," Hannemann said.
Hannemann added that Hampton was one of the team's most consistent and smart players, reasons the coaching staff wanted her mentoring others.
"That's hard to do in beach, especially when you are playing with different partners. In the beginning of the year, we looked at Sam as someone who could help mold or teach some of the younger girls the tricks of the trade, because she is a tricky one," Hannemann said. "She's just so smart and it's very frustrating to play against a smart beach player, because they are not always going to cram it down your throat; instead, they always seem to find a way to get their ball to hit the sand for a point."
Get local news delivered to your inbox!
Subscribe to our Daily Headlines newsletter.