Although some students hold on to the career dreams they have had since childhood, others find their paths along the way, like graduating students at Basis Flagstaff, who began to discover in their final years at the school just what they want to be when they grow up.
Tanner Soderblom, 18, and Abby Conn, 17, are both progressing to universities to study life at a microscopic level because such research can be used to help others.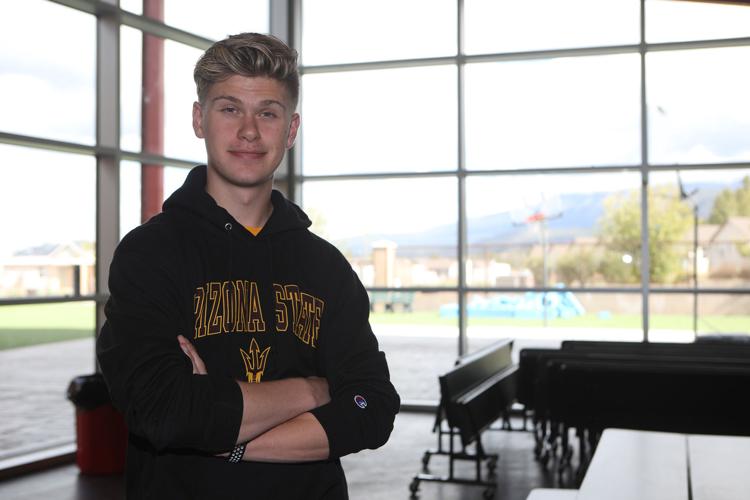 Soderblom found his career path when he took a class on emerging infectious diseases.
He now has an internship at Flagstaff's Translational Genomics Research Institute (TGen North), where he has extracted DNA from different types of cells, including samples of group A streptococcus (the cause of strep throat) from across northern Arizona. Once analyzed, the DNA can be used to help track outbreaks.
Soderblom described his role at TGen like splitting up the parts of an egg, where the purified DNA is the yolk after being separated from the egg white and shell.
He said this experience has allowed him to get a start in microbiology, which he will begin studying at Arizona State University next year.
"I've never taken an actual microbiology course in a lab setting, so the people who I work with have been super helpful through the whole process," he said. "It's not a burden for me to be there. I feel included, even though I'm not as qualified. I've been working through and getting things figured out."
In the future, Soderblom hopes to continue with research or possibly attend medical school.
He said his most recent year at Basis was by far the best: not only was he able to intern with TGen, he also increased his athletic activities by joining the school basketball team and he qualified for the track and field state competition in shot put and discus. Although he said he would like to not have to work during his freshman year, he is interested in participating in track and field.
"It feels great to compete and be able to add to the reputation of your school, not just academically, but athletically," he said.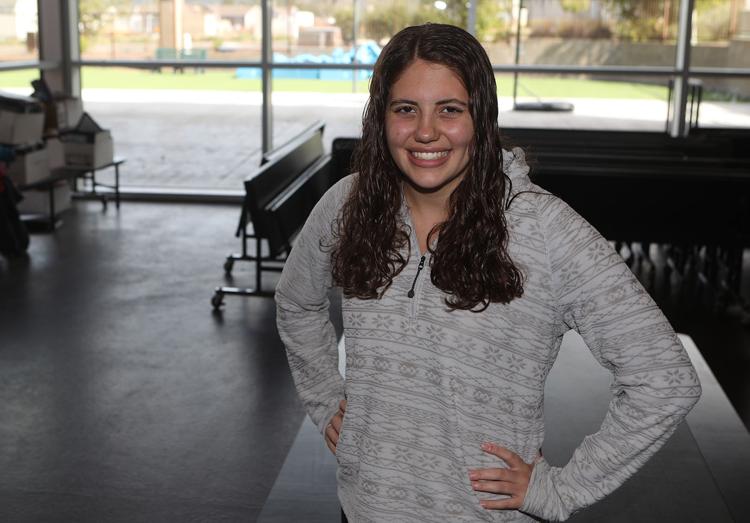 Like Soderblom, Conn's recent experience studying diseases as well as her extracurricular athletics have created a path for her future, which will start at the University of Arizona, where Conn will study cellular molecular biology.
You have free articles remaining.
Register for more free articles
Stay logged in to skip the surveys
She is considering attending medical school after university.
"I've always been drawn to the idea of helping people someday, but I also really like biology research. With that degree, I can do either, so I haven't picked one yet," she said.
Conn worked in the quality department at the Flagstaff Medical Center this semester for an internship. During this time, she developed a screening document nurses can use to determine if patients might have sepsis, a life-threatening reaction to infections that kills millions of people worldwide each year.
Using basic information about patients and their symptoms, Conn's creation provides a score that will determine if a patient is likely to have sepsis or not.
In her free time, Conn is an avid swimmer. She has competed for nearly eight years and also coaches the Guppies and Minnows, two groups of children swimmers with the Flagstaff Snow Sharks, a nonprofit swim team and swim lesson provider. She plans to continue swimming while attending U of A through its club or masters team because she said she already has experience balancing swim and school.
"The teaching has helped me a lot with school because I'm better able to understand ways to explain to classmates or I better understand how I learn. And the kids are awesome. You learn so many things you wouldn't expect with kids," Conn said.
Though her classmates excel in the traditional sciences, Isabella Garcia, 18, stumbled upon a different passion during her time at Basis – political science.
"I took an AP U.S. Government course and I was not intending to go any further than that, but I fell in love with the subject. I just got really lucky. I found something I really like to do and I kept doing it and I'm just going to keep doing it," she said.
She received a full-ride scholarship to the University of Notre Dame thanks mostly to her extracurricular activities, which included student council, speech and debate, and performing with FAME Flagstaff and Theatrikos. She was also the chair of the High School Democrats of Arizona, volunteered for teachspeech – an initiative to increase public speaking opportunities for children in the U.S. and Afghanistan – and worked as a lead intern in the finance department for Tom O'Halleran's inaugural congressional campaign.
"My mom always likes to say that I burn the candle at both ends like Ruth Bader Ginsburg. We watched the RBG documentary together and ever since, every time I do something, she just says, 'Why is Isabella RBG-ing everything?' And it's my favorite thing ever. I love [Ginsburg]; she's my hero," Garcia said.
Studying at Notre Dame will bring Garcia closer to her hometown, Chicago, where she lived until four years ago. She hopes to acquire skills that she can bring back to Arizona and use when she eventually runs for elected office.
Like her peers, Garcia said she is thankful for the opportunities she found at Basis that led her to and prepared her for her career.
"I know that I am set up for success in college and I even think that Basis helped me develop my skills to become a professional at whatever I end up doing. It is all about persevering and knowing that if you couldn't do it, you wouldn't be here," she said.