What do you do when a pillar of the community, someone charged with curating and delivering the news on a daily basis, becomes the news himself?
That's something the staff members at the Arizona Daily Sun have been trying to figure out since Managing Editor Randy Wilson passed away on Saturday afternoon.
Randy's death has left a gaping hole in the newsroom, one that we will struggle to fill. That's because of his reputation as a journalist, but also because of who he was as a person.
It turns out the solution is to do what Randy did best: to listen to the community of Flagstaff that he loved so much. Here are the messages you shared:
---
Randy was a friend of our campus ministry at NAU, United Christian Ministry. 
He gave generously of his time to accompany and lead us on hikes as part of our Welcome Week events and other outdoor adventures, and maintained an interest in helping students engage in community and the world. 
He modeled a generous life — giving of his time and talents to engage others in the beauty and appreciation of the world and volunteering. 
Randy often gave the Children's message at his church and was deeply committed to a shared life in faith — volunteering and serving in many ways within the life of the church.
Of course, it wasn't just Randy; Lindsay and Caroline joined him in living life with generosity, compassion and friendship.
He will be deeply missed and our hearts go out to Lindsay and Caroline. 
If you knew Randy, you knew how much he loved Flagstaff and how selflessly he gave to our community. This was particularly evident in the support he and his wife have given to The Literacy Center. For over 15 years, Randy served as an honorary judge for The Literacy Center's Annual Spelling Bee.
The Bee serves as The Literacy Center's largest fundraiser, providing the necessary funds that support our adult education classes. Randy was happy to donate his "star power" to the event and understood that his support sent a strong message to the Flagstaff community about the value of adult education.
As a testament to Randy's sense of humor and wit, he loved informing Bee audiences that he was the 1964 spelling bee champion at Jefferson Junior High School in Pittsburgh, Pennsylvania, and qualified for the Allegheny County Bee. He went out in the fifth round on "mosquitoes." Randy, from your friends at The Literacy Center, the final round ended much too soon. Your warmth, enthusiasm, and dedication to the Flagstaff community will be missed terribly.
Executive Director of The Literacy Center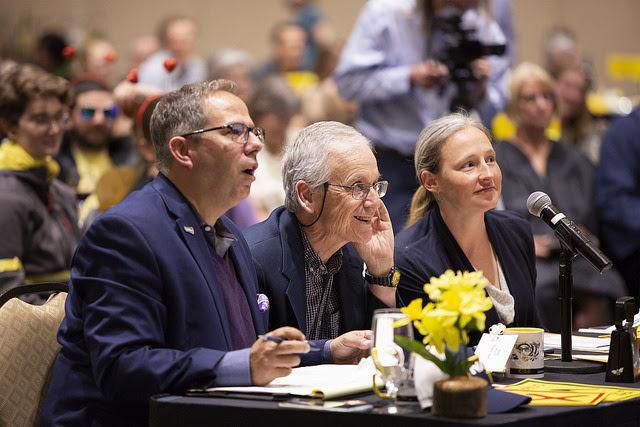 I am sorry to hear of your loss.
Randy gave me my first interview at Campus Coffee Bean when I was first running for office 23 years ago and a neutral position of the Sun in the editorial that took positions on candidates. I have always appreciated each, which to some degree helped lend themselves to allowing me to represent people in the County.
As most people know through his columns, Randy was also an avid outdoorsman who thoroughly enjoyed biking and hiking in our beautiful landscapes. As a biker and trail runner myself, I had the pleasure to get to know Randy through our mutual advocacy for the preservation of our trails and outdoor recreation areas. He was a tremendous spokesman for recreationalists in our area and his passion for our open spaces will be irreplaceable.
The County and the community lost a friend this weekend.
Coconino County Supervisor
The memories flood in. After Lindsay was hired at NAU in 1995, Randy came from Maine that summer looking for a job too. Every evening for a week he would come back to our house and the three of us would sit out back at the glass table under the silverlace vines into the long summer evenings while he regaled us with his adventures of the day. We had rarely laughed so hard in our lives.
It was the beginning of a profound friendship, cemented with Easter and Thanksgiving dinners of our families together nearly every year for the last 23 years. Honest to the core, kind from the heart, funny to the bone, Randy had a view of human nature and its foibles that was both hilarious and forgiving. Totally dedicated to Lindsay and Caroline, he took pride and joy in their successes, and worked without cease to support their life here.  Nobody knew Flagstaff more closely, and none cared more for its future.
We can hear his voice now: so many of his stories ended with "Well, we'll just have to see ..."  And day after tiring day, year after exhausting year, he helped us all to see, and always to work toward a better world.
CURTIS and VICTORIA ENDERS HINSLEY
We were at Virginia Tech near Roanoke when we learned, sadly, of Randy's passing. I was reading The Roanoke Times. I do this just reflexively when I travel to compare whether the editorial quality of other communities stands up to Randy's work at the Daily Sun. Then Lisa shared the sorrowful news.
I saw Randy frequently, including at his coffee klatch: you bring the coffee and he had the donuts. He always asked me probing questions as one does whose curiosity is never satisfied. And he would scrutinize my answers, really bear in on them. He was trying to reach for something. His headlines had a hook while the stories he oversaw were credible reporting. His best came at editorializing. He had a good bead on the community's pulse. And he knew the value of being concise.
We agreed. And once or maybe twice we disagreed. But the disagreements were always taken in the spirit of being puzzled or bemused, never in a heat of incivility. I think that is Randy's professional legacy. He knew the critical importance of civility; the strength and yet the fragility of the First Amendment; that sunshine upon public affairs is the best disinfectant; that the Second Amendment and the other Amendments depend upon the First, not the other way around; and that what we strive for in life is to understand so that we can be understood.
Randy served during the transition known as the digital revolution, and still I think he was a keeper of the pen and paper and camera. I especially looked forward to his adventure reporting from extreme locations under primitive conditions. That's done old school.
I think Randy was an iconoclast caught at a time of challenge and he met the challenge in his own authentic way. If I were a young journalist I would have enjoyed his mentoring. We all were the beneficiaries of his craftsmanship. Thank you Randy. Well done.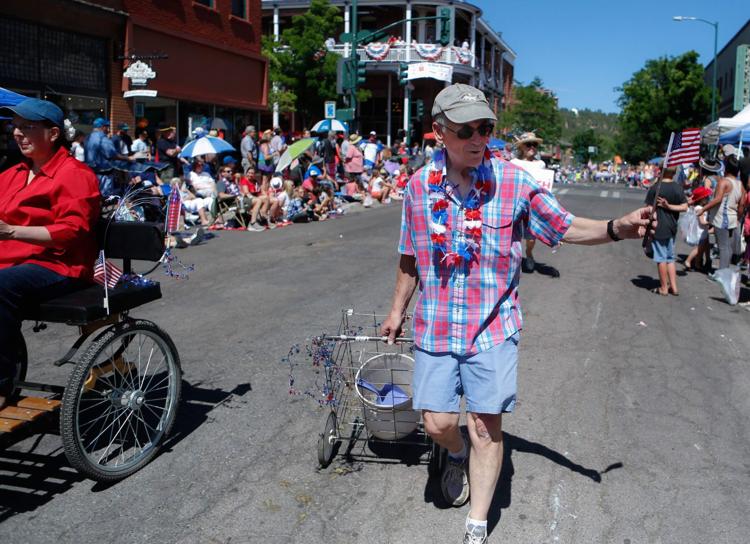 I first met Randy when I started doing community organizing in the Sunnyside neighborhood area. From Randy, I learned the important part a local newspaper plays in a community by providing information in a fair and accurate way.
Under Randy's guidance the Daily Sun published community stories about residents in Sunnyside. They focused on efforts residents were undertaking to revitalize their neighborhood and combat inequality. These stories humanized the neighborhood and showed it was made up of hard working middle class families.
I don't think that we would've been able to do the work that we did in Sunnyside had Randy not taken a particular interest in what was happening and made sure the community learned about it. Randy taught us all that local news should be reported in a fair way that is free from bias, that this makes the public better informed and allows people to come to their own opinions on issues. Under his leadership the Daily Sun empowered the community. I appreciated his wisdom and insight, he cared deeply for Flagstaff. He will be greatly missed.
Being in public office and being the editor of the Arizona Daily Sun have a number of similarities -- success in both requires the cultivation of relationships built on respect and trust, both are built on taking the time to understand the complexities and context to a wide range of community conversations and, for sure, both require the clear understanding that we are going to take positions which will profoundly disappoint folks.
Randy navigated the landscape of local politics with fairness and directness that always served to foster dialogue, address challenges at the local, state and national level, and hold elected officials accountable. Randy was a true public servant.
You could not be in politics in northern Arizona and not receive a zinger or two from Randy. He was unyielding in his desire to hold elected officials accountable to those who pay our salaries and put us in office, maximize transparency in the public process and famously railed against special interests, political party machines and entities who try to purchase political influence at the expense of average citizens.
I will miss his commitment to this magical place we get to call home and his passion for a profession which is needed now more than ever.
Coconino County Supervisor
I will really miss him. I never met him. Found out today I've seen him in church and didn't know who he was. I could have told him what I appreciated about him. I emailed him many times, sometimes asking questions, and the majority of the time he responded. I let him know I enjoyed his articles on hiking and biking trips. I got to know about the Flagstaff area. I'm in my late 70s and don't hike or bike. I do go to the gym.
We moved here in 2004, so always learning about the southwest.
Keep up the good work of publishing the paper. Many of us like to hold the paper in our hands and don't go online for our news.
Randy Wilson drove himself beyond measure to captain the Daily Sun. He worked with too little staff and too little support from the corporation that owned the paper. He was a true "Newspaper Man."
Randy and I had our battles over two decades -- more often than not. I am an activist and I wanted him to take positions on issues like rampant development vs. northern Arizona environment, snowmaking on the sacred Peaks and many more. He maintained his commitment to journalism that presents all sides of an issue, out of his commitment to Flagstaff. Let's honor that. 
His premature death is a huge loss to Flagstaff -- to all of us.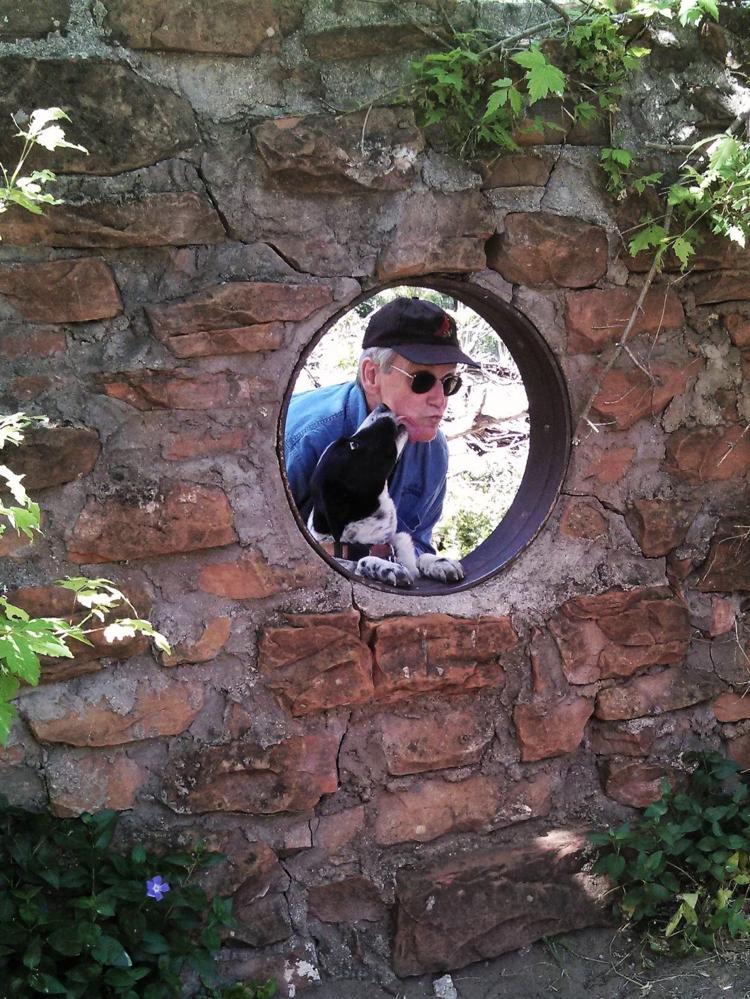 It was with much sadness that I heard of Randy's untimely passing. Randy was always open to many voices and interests in our community. He listened respectfully, expressed healthy skepticism as any good journalist would, and added intelligent questions and viewpoints.
And those who have worked on a daily newspaper can fully appreciate his lifelong dedication. He will be greatly missed, and at a time when community newspapers, and our nation, need more like him.
May you find solace in the thought that he will forever be bicycling or hiking in a beautiful flower-filled mountain meadow.
I loved that guy, Randy. We've been doing business (ha) for 16 years. 
He's printed over 100 of my letters and one article. I didn't go to the coffee klatches there at the Sun very often, but I saw him in the gym lots of times. That's the surprise. He worked out, and I would see his picture in the paper on his bike on some trail. I would see his wife in the lobby at the Flagstaff Symphony performances and bug her about bringing Randy along. I will miss this intelligent man. He was a friend. I'm sad.
If it weren't for this man, it's likely Flagcoco would have ended before it began.
The Tuesday after the 2011 Duel in the Dome (a classic, down-to-the-last-play battle that Flag High won in miraculous fashion), I wrote to the editors of the Daily Sun. I remembered, growing up, the paper would occasionally post the results of the Flag High-Coconino football series, and I was hoping there was someone there who could send me that list. Randy Wilson replied the next day, and while he told me they didn't have that information on-hand, he offered advice on how I could go about making that list on my own.
For the next few months I spent my days off at the Arizona State Library in Phoenix, going through miles of microfilm, collecting scores and stories, and once I was able to put that list together, I realized I had a small fortune of articles collected, so I started to write. And write. And write. Within a couple of months, I had a website (Flagcoco.com) and a Facebook page. Now I do two sets of awards. Flagcoco is a small part of the Flagstaff community, alumni from all over the country go through this to keep up with the Eagles and Panthers, and I'm setting up for bigger things in the next six months.
I don't think any of that would have happened if Randy hadn't replied to a stranger's email six-and-a-half years ago.
I thanked Randy several times in emails for his help, but I regret never shaking the man's hand, there were a few near-misses but the chance never came to be.
Thank you for your help, Randy. You have no idea how much influence you've had over me since that first email.
Randy and I were connected for decades over important community issues and our mutual love of the natural beauty surrounding us. He supported our Coconino County focus on youth success and engagement in a myriad of ways -- from speaking to a group of low income youth on how advertisers' money did not limit who the paper investigated, to helping the County spotlight a "year for youth" with continuing coverage of the array of youth-focused organizations, community concerns, activities and solutions on the front pages, above the crease.
I consider myself a well-informed asset on economic development. Yet, when I dropped in on his Monday coffee and donuts sessions with the editor to discuss a compelling local situation, he always graciously welcomed me, gave me the floor, but was already on top of the issue and knew his stuff from every angle.
Most importantly from a personal level, when I sent comments to him on his travel adventure stories I always heard back from him, within hours. Dear to my heart and his was a column he wrote about how our special, sacred, serene places have been discovered, and are overrun, noisy, impacted. His serene place was in Sedona; mine was West Fork in Oak Creek. It was a treat to read his recent last column on West Fork. In it, he noted that after you walked in about a mile, you get past the maddening crowds. Thank you, Randy.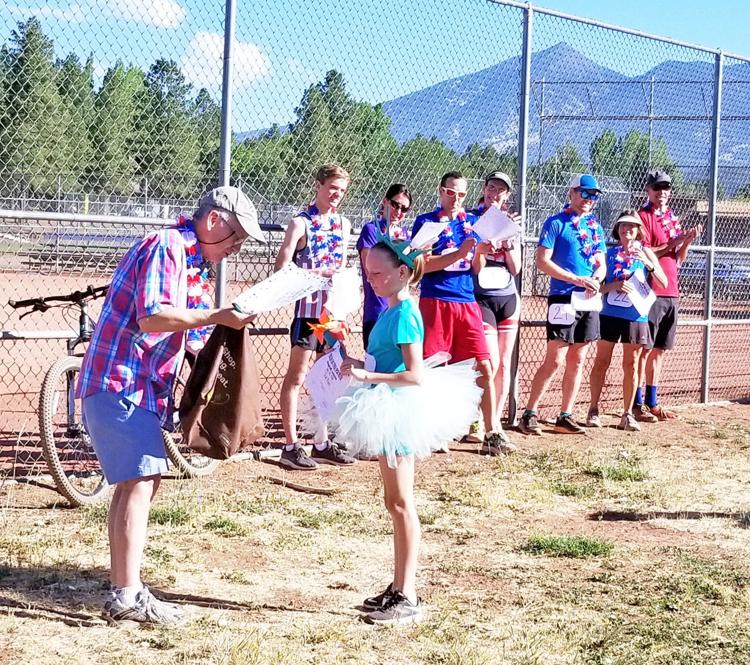 What a shock. Randy will truly be missed. He and I often differed, in private and in the paper. Yet, over the years we became friends. I much appreciated his telling me why when he rejected one of my letters.
I am deeply shocked and saddened by the loss of my friend Randy.
As an ex-newspaper (advertising) man, he and I shared the same love of the printed word and the feel of ink on our fingers at breakfast.
We had a deep love of nature, the outdoors and what was "best for Flagstaff." He was the "biker" and wife and I were the shed-hunting "hikers."
Although our political affiliations were diametrically opposite, I did enjoy a stint on his editorial board a few years ago. A great learning experience!
Our friendship was "cemented" by my regular submissions to the Daily Sun "Our View" section over nearly 20 years. I just counted more than 75 that he felt worthy of publishing! As was the editor's job, he would quickly respond to ones he disagreed with and why my letter was now in the "round file."
My wife and I pray that some of his ashes will grace the hundreds of trails he hiked and biked on around Flagstaff. If not, his memory and legacy will surely live on!
Randy Wilson was my friend. He was always willing to share a thoughtful opinion, lend support and most of all bring a kind smile to any discussion. I miss him already.
I'm shocked, devastated, and deeply saddened to learn of Randy Wilson's sudden death.
When I served on the Daily Sun's editorial board, not long after my wife and I retired to Flagstaff, the thing I remember most about Randy was his extraordinary professionalism as editor of the paper, and how he meticulously, intelligently, and with a keen wit guided our discussions. Leaving those meetings not only left me much more informed about the issues but how fortunate I felt Flagstaff was to have someone of Randy's caliber at the Arizona Daily Sun.
My admiration and respect for him grew even greater over the years, from my contacts with him as a letter writer to the paper -- always with a "Thanks, Rich!" response -- attending local political debates that Randy moderated, and following in the newspaper his bike and hiking jaunts on our mountain trails.
Randy embodied the spirit of Flagstaff in so many ways. He will be greatly missed. But I think his legacy speaks for itself -- and for that we should feel grateful for his contributions to the community.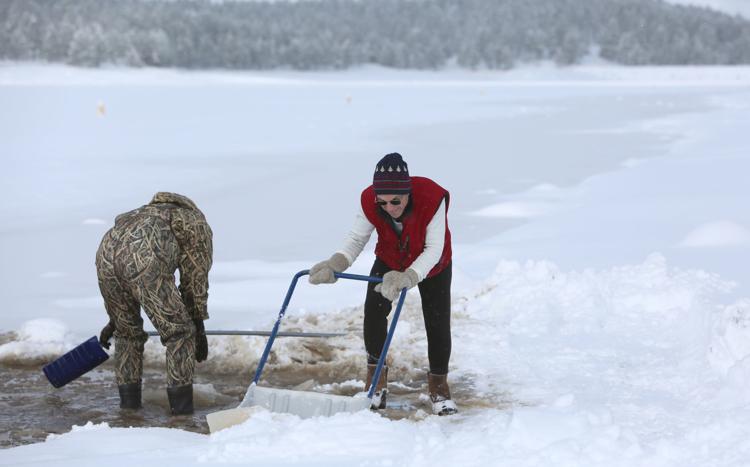 I received quite a shock to read of Editor Randy Wilson's passing from us.
Since I came to Flagstaff in 2004, I had been in contact with Randy, under the advice of a friend I worked with in the Superior Courthouse.
Randy published several of my letters I had written, and also assisted in editing with me. I thought that as highly unusual, and considered Randy quite a caring human being -- about the Sun, and about the people of Flagstaff.
Last May, I brought a letter to him I was sending President Trump. I was embarrassed for the President's lack of correctness in the gang from Latin America; Mara Savratucha13, or MS13. Also his lack of comprehension of where the majority of illegal immigrants were entering, and how, and it was NOT The Wall, as I had worked that end in my former career. Randy felt as I did and encouraged the letter being sent. I did not want the AZDS to publish it, as it was intended to save the Office of President some embarrassment. However, the President acknowledged (or someone did) that he received the letter, and I was thanked. Randy assisted me with some minor editing on it also.
I had a very good exchange with Randy that day, and caught up on some of his rides, with some encouragement for me to get back to skiing, biking, and running from Randy as we shared some issues of declining health.
Flagstaff was very blessed to have this great man, and I send my family's  condolences to Randy's wife and family, as well as the Daily Sun people who will miss him greatly.
The first time I met Randy was when he brought a group of young people from the Congregational Church to the Flagstaff Friends Meeting to find out about Quakers. We had a good conversation (I was raised Congregational and started my career at a newspaper), and I was impressed that he had time for kids. I also found myself glad that he had a faith to sustain him in what must have been a very stressful job, one that made me think "I could never do that!"
I admired him for taking on strong political forces in Arizona and being part of an editorial staff that would call out our governors' and legislators' shenanigans. Occasionally, I wrote to tell him I appreciated a particularly well-articulated or courageous stand the Daily Sun had taken. Eventually, he once wrote back that I could also tell them when I thought they were wrong. But I never did that; I figured he already got enough criticism.  
Finally, I am a long-time mountain biker. He had a habit of spotlighting my favorite places to ride. Once in an email I jokingly chided him for  spotlighting all my secret rides. He wrote back something about the land being for everyone to enjoy. Most recently, he highlighted my favorite ride, out on Government Prairie. From now on, I will think of Randy whenever I ride out there and hold his memory and his family in the Light.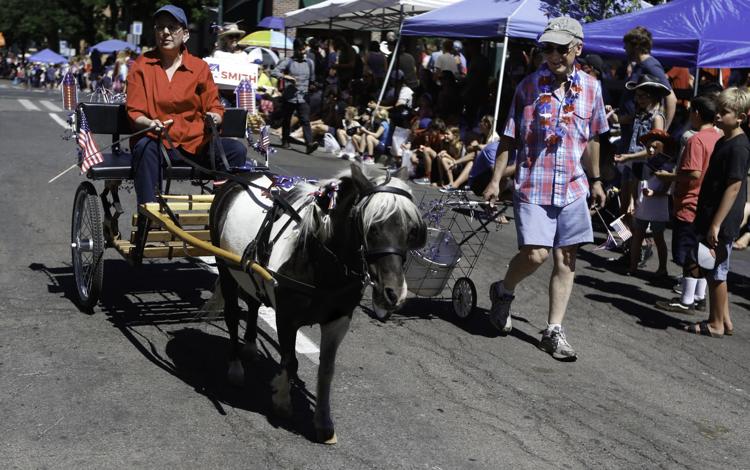 I join the staff of the Arizona Daily Sun and the Flagstaff community in mourning the passing of Randy Wilson.
His daughter, Caroline, was a student in my English class at NPA. That year and subsequent years, I assigned my students projects involving newspapers. The first year Mr. Wilson came to each of my classes to be interviewed by my student "reporters." He patiently answered questions about the kinds of information in a newspaper and the staff jobs including his as editor. One thing he stressed which stuck with me was the role of a local newspaper in informing a community about people and issues that are important to them.
Mr. Wilson was a frequent guest speaker in my classes. One year, I could return the favor by recruiting  students to help decorate the Daily Sun float and pass out the 4th of July special edition highlighting the Citizen and Organization of the Year. What a neat idea! Randy Wilson was truly involved in our community and will be missed.
I guess I've known Randy for nearly 20 years. I've served on several editorial boards and been in contact with Randy over the years through my work in the community. We even argued a time or 10. I respected Randy's integrity, keen intellect, and depth and breadth of knowledge. There was one incident though that allowed me to see the very human, very compassionate man Randy was.
In 2008, Bill Buell, an elderly and active citizen passed away. Bill wrote many letters to the editor and I have no doubt that Bill and Randy would occasionally argue about the tone or language used in some of Bill's missives. Friends held a memorial for Bill at the Montoya Senior Center and Randy attended. Randy even spoke about Bill, his letters, and Randy's appreciation of Bill's engagement. I was so touched that Randy would do this.
When I got up to speak about Bill, I mentioned that while cleaning out his apartment, I came across a letter to the editor that he had been working on and hadn't yet submitted. It was about Bill's hope for our nation's future and his wish that he would live long enough to see Barack Obama elected President. Bill didn't live long enough to witness the election or to submit his letter, but Randy approached me after the service and suggested that I submit the letter on Bill's behalf. I did and Randy printed it.
Randy demonstrated how to be fiercely engaged, how to disagree, and how to maintain one's integrity and humanity.
Randy has left a hole in this community that will be impossible to fill.
I can't believe he's gone, although I guess the germ of consolation is that it clearly was not an excruciating and lingering death. He left as he lived: on a quick deadline, and he made it.
Randy was the quintessential journalist, curious, passionately dedicated to both fact and nuance. He was enthusiastic about everything and knew more about Flagstaff than most entire neighborhoods. His professionalism wasn't detached: he loved his readers, the people he served, and still made himself consider all sides of issues. It was a noble calling that he answered, not about profit or power, but about service.
What a grand man. What a big legacy.
I am certain you have been inundated with notes about Randy Wilson.  He as indeed, a good friend, colleague, and all-around good-guy.
He was a long-time member of our church. As such he served in many capacities, which included teaching Sunday School and working with the youth. He also set-up hiking opportunities for all of us several times a year.
One of our favorite memories -- Randy would, with the help of the youth, set out luminarias in the church parking lot every Christmas Eve for our worship service. He would collect empty gallon milk jugs, cut the tops off and put sand in the bottom. He would then place tea light candles in the sand, lighting them just before worship. He lined them up all along the driveway to light the way for parishioners.
He will be greatly missed by many.
Thank you, Mr. Wilson, for your vast contributions to our community. Your legacy will continue. You will be missed!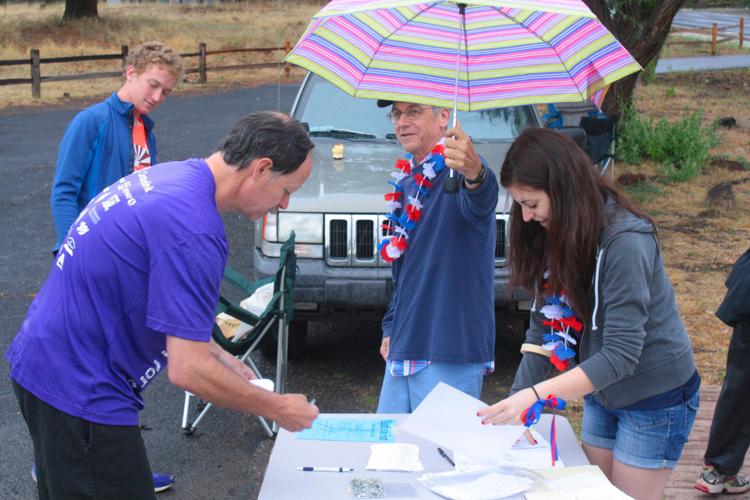 As one of the Public Information Officers for the Coconino National Forest, I interacted with Randy Wilson for much of his career with the Arizona Daily Sun. He and his reporters often questioned the management of the forest and decisions of its leadership, which could make a PIO's job stressful.
Randy's editorial voice "stirred the pot" because he valued and used these public lands. I learned a lot about the role of journalism from news editors like Randy. My daughter became a journalist and worked indirectly with Randy while on FlagLive! staff. When I retired in 2011, Randy sent a note thanking me for my patience and professionalism. Journalism in Flagstaff won't be the same without Randy Wilson. 
I first met Randy in the late 1990s when I was working on Flagstaff's World War II history. I often ran into him at the Flagstaff Athletic Club, and Randy, incredibly curious and ever the gentleman, always asked what I had uncovered and frequently followed up with a story in the paper. Likewise, he was especially receptive to summer activities for locals and visitors and took a keen interest in covering NPS/USFS Interpretive Partnership events.
My most recent exchange with Randy was just days ago thanking him for his excellent article recognizing the 75th anniversary and significance of July 1, 1943, in Flagstaff's World War II story. In his last email to me dated July 1, 2018, Randy ended by humbly saying "-- I'm just the rewrite man!" As usual, he didn't want to take credit for the hard work that he had done for our community.
For those who love Flagstaff's story, the loss of Randy Wilson is especially difficult to accept. He was truly a master of his craft and a thoughtful, elegant writer. I remember exchanging email information with Randy late at night when he was working on a deadline and on weekends. This was routine for Randy. He was completely dedicated to the newspaper and our community.
Randy possessed an extraordinary news instinct and sense of timing for what was important to our town and when to publish. He was one of Flagstaff's primary history advocates. We can be thankful that Randy was at the helm for more than two decades but his departure is way too soon. Randy was a treasured friend.
I was saddened to read of the unexpected death of our "community" editor, Randy Wilson. I was chosen twice for his editorial board, attended his Monday morning summer coffees and was always ready to give historical perspective when requested.
Any gathering with Randy was as if I was sitting in on a graduate seminar in journalism. His balanced, well read, and insightful take on our community and state issues led many of us to better understanding of the issues and their importance.
As we gather at the frozen lake shore in January, the wooden historic flag pole in July, the trails, meadows and aspen groves of the north country, I hope we all take time to remember and reflect on the courage, intelligence and kindness of the man we got the pleasure to know for just a little while.
Randy accepted most of my letters to the editor without edit ... but at times he had to edit my rambling! God bless you and your family. I will miss talking to my dear soul of our Flagstaff community.
I'm trying to overcome the denial I am experiencing about the news that Randy Wilson has passed away. For many years I have had the privilege of meeting monthly with Randy and Don Rowley and have seen first-hand their dedication to telling the story of Flagstaff and the people who live and work here. I just can't believe I won't see Randy at our next meeting, walking in with his cup of coffee and the stack of the last month's papers.
Serving as a public information officer for the City of Flagstaff and now in a very similar role at Northern Arizona University, I have found myself in many heated debates with Randy over the past 20 plus years.
Most often we agreed to disagree, and there were a few times I "might" have won the debate. But my best memory of Randy is from a time he was right and I was wrong. It was a lesson of transparency and of city government's responsibility to do more than just check a box or file a report for a claim of public notification. Randy could see that I knew he was right but he never made me feel foolish and never reminded me about it.  His satisfaction was teaching me the lesson, and most importantly, that the community was informed.
I wish I'd thanked Randy when I had the chance – unfortunately, I just assumed I'd be debating and working with him for years to come.
I knew Randy for many years. Initially, I believed that he was the one who determined every story angle and editorial opinion in the paper. My opinion of him was guarded and I wasn't sure he had an open mind to hear other views.
I couldn't have been more wrong.  I had the great opportunity to serve twice on the Citizens' Editorial Advisory Committee, and that experience changed my perspective 180 degrees. Randy skillfully, with knowledge and humor, facilitated the weekly discussions of individuals with many backgrounds and opinions on some of the most significant issues affecting our community. He was adept at keeping the conversation going, ensuring that everyone got their views included, and that all opinions were heard with respect and personal validation.
Reading the paper over the next week confirmed that he listened and made sure all views were incorporated in a balanced way into the editorials – what he wrote was a true reflection of what we said. Even when positions had to be taken, he was able to bring everyone together and be sure everyone included in the discussion either agreed or understood and accepted the outcome.
Randy earned everyone's deep respect, especially mine. I was honored to have earned his, as well. His presence, his humor, his intelligence and his skill will be sorely missed; and hard, if not impossible to replace. Rest in Peace, Randy.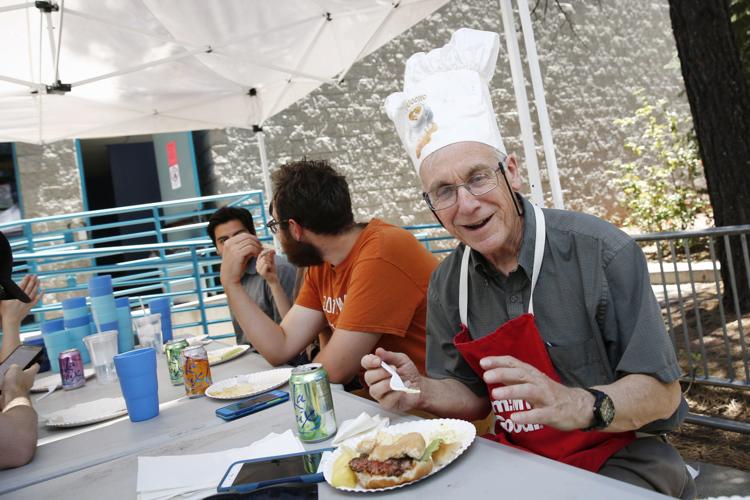 Randy Wilson insisted that opinion letters to the editor not have any name calling or other derisive remarks. That was his trademark in all columns in the Arizona Daily Sun. His integrity made the Sun a better newspaper.
Like many others, I am saddened by the sudden death of Randy Wilson. He certainly was a gifted editor and writer. And he did a lot to help others who live in Flagstaff. He certainly lived life to the fullest!
I was a cross-country ski racer until I had a stroke at 72. Therefore, I really enjoyed Randy's articles about cross-country skiing in our high mountains. God blessed me and I recovered from my stroke and am still able to cross-country ski when there is snow here.
I met Randy a few times, but I know his wife Lindsay a bit better. (Oddly enough, my son knew her before I did, because he took a medieval history course from her at Colby College, on the other side of the country in Waterville, Maine!) Obviously, then, it is not because I know him personally that I write about Randy.
When his appointment as editor was announced, I was first impressed that we had a Stanford University graduate as the editor of our little paper, and his intelligence and knowledge was quickly apparent in his editorials. I learned a lot from his editorials, which were always based on a judicious analysis of the issues and left one more enlightened. I am positive he could have gone on to bigger things at more important newspaper, but with a professor for a wife, and academics not having much mobility, he gave his talents to the Daily Sun and this community. We have been better for his commitment.
The other thing I noticed was the content of the paper. I read newspapers religiously, and wherever I am I buy a newspaper to get the flavor of the locality I am passing through or visiting. In most of America, be it small towns or large, I find the newspapers remarkably parochial. Not so the Daily Sun. Randy chose articles that provided the news you needed about Flagstaff, Coconino County, Arizona, the nation, and the world. He did not have a lot of pages to work with, but one could read The Arizona Daily Sun as one's only paper and get the essential news across the board. He made our local newspaper one of the best of small town papers, as numerous awards attest.
Finally, Randy was a man of the community. He was active in the local United Church of Christ congregation, and in a number of other organizations. People had access to him, and he made the community accessible to his readers.
He was a fine man, a credit to journalism, and Flagstaff feels very diminished without him.
I first met Randy when he was serving clients at the kitchen with his church group back in 2008. Since that time, he regularly pressed us for updates on our programs because he had a genuine concern and passion for the most vulnerable in our community.
In 2014, when we acquired Northern Arizona Food Bank, we faced a daunting funding gap. Randy and the Daily Sun moved quickly to get our message out to the community. Without this support I am convinced we would have failed. Today, we deliver over 1.5 million meals to Northern AZ. We at the Family Food Center are both honored and humbled that Randy supported our mission. He was our friend and he will be greatly missed.
While I often quietly celebrated Independence Day, I had never felt such excitement as when Randy and I started discussing his plans for Flagstaff's inaugural Four on the Fourth race back in 2009. He explained that where he had lived in Maine, local runners held a race where youth and elders were rewarded with head starts in order to even the playing field. He wanted Flagstaff's race to be free and instead runners would be asked bring cans to donate to the food bank.
On race day, he and his daughter Caroline would dutifully register runners (sometimes in the rain) and then welcome them to July 4th with a history of Flagstaff. When the race was over, nothing beat watching Randy proudly pass out the red, white, and blue leis and certificates to Flagstaff's top 10 runners, which included everyone from Olympians and high school champions to seniors and kids. It is hard for me to believe this past Wednesday we were just patting ourselves on the back for the success of our 10th annual race. Beginning next year we will honor his memory with the 11th Annual Randy Wilson Memorial July Four-on-the-Fourth.
Director and co-founder of the Northern Arizona Trail Runners Association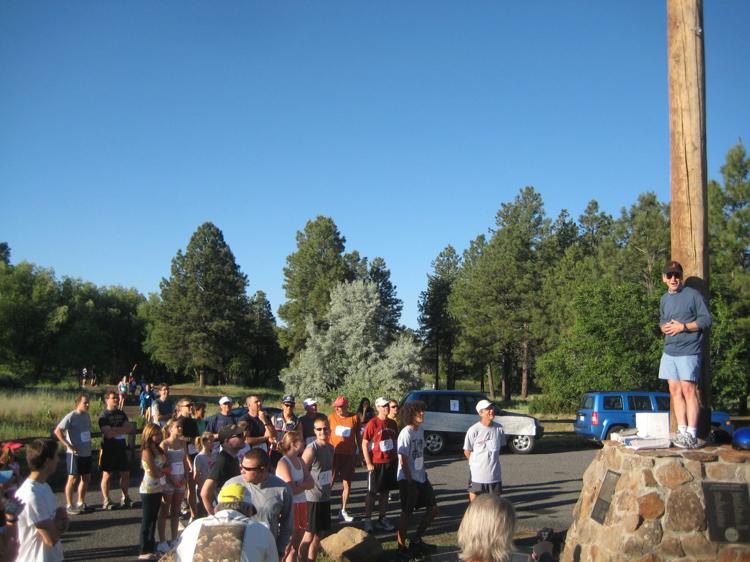 Randy truly believed in the importance of community, he diligently helped shape our community with his skillful analysis and courage. He made us a better community. He understood that it takes more than one particular stakeholder to address issues and challenges facing the community. Whether the issue was education, economic development, local government, transportation, animal welfare, arts, science, social justice or health and social services, Randy encouraged and challenged us to look at non-traditional ways to solve problems. He didn't accept conventional wisdom as fact.
Like a good reporter, Randy would drill down to root cause issues by asking "why," then asking "why" again. We appreciated Randy's support of United Way of Northern Arizona which grew from our shared commitment to ask "why" and actively seek collaborative, community-based solutions.
Randy's editorials provided a perspective that at times may have been overlooked in the course of special interest group position statements, social media channels, even face to face discussions. Often, Randy would include a reminder that our community cares for just about everything and that relying on the non-profit community to address various issues and challenges should be considered in the development of public policy; no one stakeholder has all the answers. While being the on the receiving end of an occasional editorial may not have always felt good, you knew that it was meant as a reminder to serve the community.
President/CEO of United Way of Northern Arizona 
President/CEO Emerita of United Way of Northern Arizona
~~~~~
I knew Randy through our shared experiences at First Congregational Church of Flagstaff where Randy was a creative Sunday school teacher and  leader of Chime Time, the part of the service designed for the children.  He related well to kids, often bringing props in a bag to help make a point or teach a lesson, not in a preachy way, but in that gentle Mr. Rogers tone that engages kids and adults alike.   On Christmas Eve he supervised the youth in setting out luminaries along the driveway and parking lot.

Randy was also a great organizer of church hikes where folks of all ages, often accompanied by their dogs, enjoyed the trails of our community.  I remember his helping hand in getting me down from the "beehive" with my cocker spaniel during a hike around Bell Rock.  Randy was the ever attentive trail leader, a good conversationalist along the way, and a photographer who recorded the event for bulletin board or email attachments.

I will always appreciate his sensitivity to my special needs child, his concern for issues surrounding fetal alcohol spectrum disorders, a theme he featured in the Daily Sun. That was Randy—sensitive, caring, acting—the sort of neighbor one is blessed to have.
MARY ANN CONRAD
~~~~~
I was shocked and sad to hear of the passing of Arizona Daily Sun editor Randy Wilson. Politically we did not agree but he always gave me a platform to voice my opinions. Indeed, he always impressed me with his willingness not only to listen to other views but to actually understand them. It was my pleasure to serve three times as a public member of the editorial board and I always enjoyed my interactions with Randy. We did agree about one thing - our passion for the outdoors, especially in northern Arizona. Whenever I solicited his interest in my writing a hiking story about the Grand Canyon he was nothing but supportive. He will be missed.
DENNIS FOSTER
~~~~~
We were privileged to know Randy, Caroline and Lindsay for many, many years. They are neighbors, colleagues and marvelous humans. We so admired their family--all of them smart, thoughtful educated folks who really cared.
We loved their family pictures sent in to the Arizona Daily Sun from tracks, trails and beautiful places. What a gift! Randy's gifts to Flagstaff are well known and made us a much better community. His gifts to his family were generosity, sweetness of spirit and wide-ranging curiosity. Both Lindsay and Caroline are the ongoing recipients of this kind and gentle soul. We all are.
John Donne, five hundred years ago, understood a central fact about Randy Wilson today: " ... any man's death diminishes me, because I am involved in mankind, and therefore never send to know for whom the bell tolls, it tolls for thee." We are profoundly diminished.
CHUCK AND CHARLOTTE BARNES
~~~~~
I am so sad to hear the news of our community's loss of Randy.
I knew Randy through our shared experiences at First Congregational Church of Flagstaff where Randy was a creative Sunday school teacher and leader of Chime Time, the part of the service designed for the children. He related well to kids, often bringing props in a bag to help make a point or teach a lesson, not in a preachy way, but in that gentle Mr. Rogers tone that engages kids and adults alike. On Christmas Eve he supervised the youth in setting out luminaries along the driveway and parking lot.
Randy was also a great organizer of church hikes where folks of all ages, often accompanied by their dogs, enjoyed the trails of our community. I remember his helping hand in getting me down from the "beehive" with my cocker spaniel during a hike around Bell Rock. Randy was the ever attentive trail leader, a good conversationalist along the way, and a photographer who recorded the event for bulletin board or email attachments.
I will always appreciate his sensitivity to my special needs child, his concern for issues surrounding fetal alcohol spectrum disorders, a theme he featured in the Daily Sun. That was Randy — sensitive, caring, acting — the sort of neighbor one is blessed to have.
MARY ANN CONRAD
~~~~~
Like so many other people in northern Arizona, I was shocked and saddened to hear of Randy Wilson's sudden passing. While I did not technically work for Randy, I considered him a valued mentor; while I did not hang out with Randy, I counted him a treasured friend.
I don't recall when I first met Randy Wilson, but I do remember when I first spoke with him about a collaboration of sorts, in which I would contribute an astronomy column for the Daily Sun. I made it clear that this was a labor of love and didn't expect any payment, only the opportunity to share my passion for space and history. He, in turn, made it clear that whether or not I wanted payment was irrelevant, as funds were not available! He did love the idea of the column and even suggested a name, View from Mars Hill. That was in 2004.
Through the years of exchanging emails for these columns, we often discussed our mutual love of baseball. He recalled watching his hometown Pittsburgh Pirates and seeing Roberto Clemente, Bill Mazeroski, and other heroes do battle at old Forbes Field. These conversations eventually led to me traveling to World Series games, Hall of Fame inductions, and other sporting events, writing personal columns and blogs about the experiences.
I cherished those bi-weekly exchanges with Randy and appreciate the adventures in writing and travel I enjoyed as a result. Thank you, Randy, for touching my life so profoundly. Godspeed, my friend.
HARRIET YOUNG
Get local news delivered to your inbox!
Subscribe to our Daily Headlines newsletter.