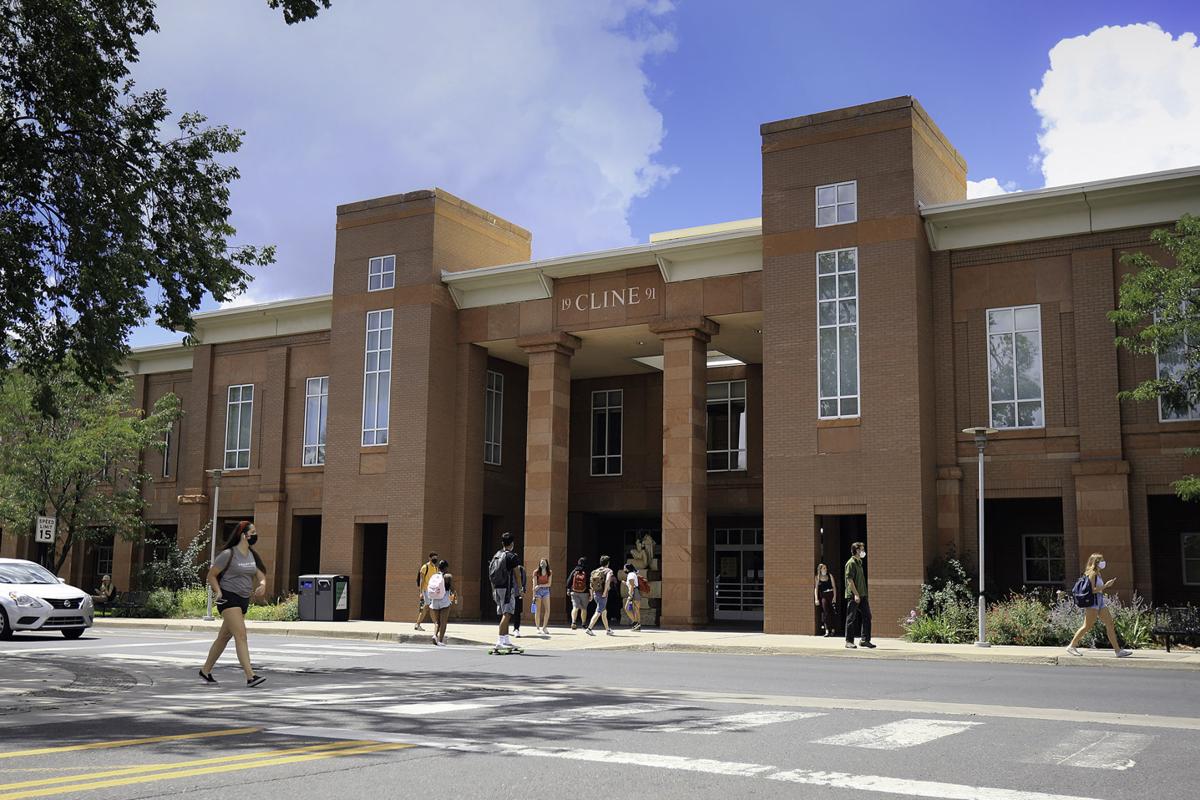 With help from the community, a Northern Arizona University graduate student is working to provide higher level COVID-19 personal protective equipment (PPE) to university faculty.
Through an online fundraiser that now has raised more than $700, student Mark Graebner has been able to order a mix of more than 350 KN95 particle masks and face shields since the start of in-person classes Aug. 31.
Graebner got the idea after speaking with his parents, who are both educators, about the challenges of teaching during the pandemic.
"I had been really concerned about my class schedule and how a lot of things with NAU's reopening were working, but I hadn't really sat down and asked the question, do teachers have the right kind of masks? Are they really protected?" Graebner said.
He selected KN95 particle masks to act as a step up from the cloth masks already provided to all NAU employees. KN95 masks are the standard for respirator masks in China, like N95 masks are the standard in the U.S., and were shown to have a filter efficiency of more than 95% in a recent test by the National Personal Protective Technology Laboratory.
Graebner placed an initial order of 30 KN95 masks and 30 face shields just before posting the fundraiser so they would arrive before the start of in-person classes.
"I placed an advanced order in the hope people would be generous and people have surpassed my expectations," he said. "It's been really fantastic getting all this support from the community."
The morning of the Flagstaff campus' official reopening for classes, Graebner delivered the PPE to those who had requested it, as well as to others who he found preparing for their classes.
Neal Galloway, a lecturer in the School of Art, said his department director provided plastic face shields to employees in addition to the cloth masks, but Galloway discovered he wanted additional protection, even with classes split in half between physical and online attendance.
"I teach a studio art class. It's not like a lecture course, where you're up at the front of the room and students stay where they are. It's really physically dynamic. Students are spread around the room, observing physical objects and as part of the curriculum, I walk around and I check things. I have to get up close and point out specifics," Galloway said. "That kind of interaction — where we keep 6 feet of distance as much as we can — is still imperfect, just given the type of class that it is."
Galloway saw the PPE fundraiser online and decided to request a KN95 mask, which he now uses alternatively with an old N95 mask he purchased last year to protect from inhaling plaster dust in a sculpture class.
"I did my first in-person class and it was so clear to me that I just felt so much more comfortable with more protection than [a cloth mask]. … My mask protects my students and then I'm relying on every single one of my students to be healthy and wear their masks appropriately, which most of them are doing amazing at, but not everyone is. So after that first day, I was like, I need something that offers me more protection," Galloway said.
University response
About a week after the PPE fundraiser began, NAU officials reached out to Graebner with concerns about the initiative, noting that some of the claims made about the university's safety measures were "incorrect and misleading," NAU spokesperson Kimberly Ott told the Arizona Daily Sun in an email. She referred to a statement in the fundraiser description that said the university did not have plans to distribute more PPE than the cloth masks.
"NAU was concerned that perhaps his false claims might expose him to legal action from others, if they learned that some of his comments were incorrect. … We appreciate all efforts to support the health and safety of our university community and only asked that this student please provide factual information on his GoFundMe page, so that potential donors had accurate information regarding the availability of PPE for faculty and staff who need it," Ott said.
Ott explained NAU does have significant PPE — including KN95 and N95 masks, face shields, gloves and touchless thermometers — in stock and that employees can request them through their supervisor. She added that employees are not required to pay for PPE.
However, the University Union of Northern Arizona, which has supported the PPE fundraiser on its website, believes NAU is not doing enough to protect employees' health during COVID-19.
"The lack of adequate Personal Protective Equipment (PPE) for NAU employees, particularly in conjunction with the lack of choice in teaching modality, is one of many ways in which this administration has demonstrated that they do not value the safety and health of employees," the union said in an email.
Various campus community members, including faculty and graduate employees, plan to participate in a "die-in" demonstration on campus this Friday to express their concerns for teacher and student health as a result of reopening campus during the COVID-19 pandemic.
Concerned about COVID-19?
Sign up now to get the most recent coronavirus headlines and other important local and national news sent to your email inbox daily.