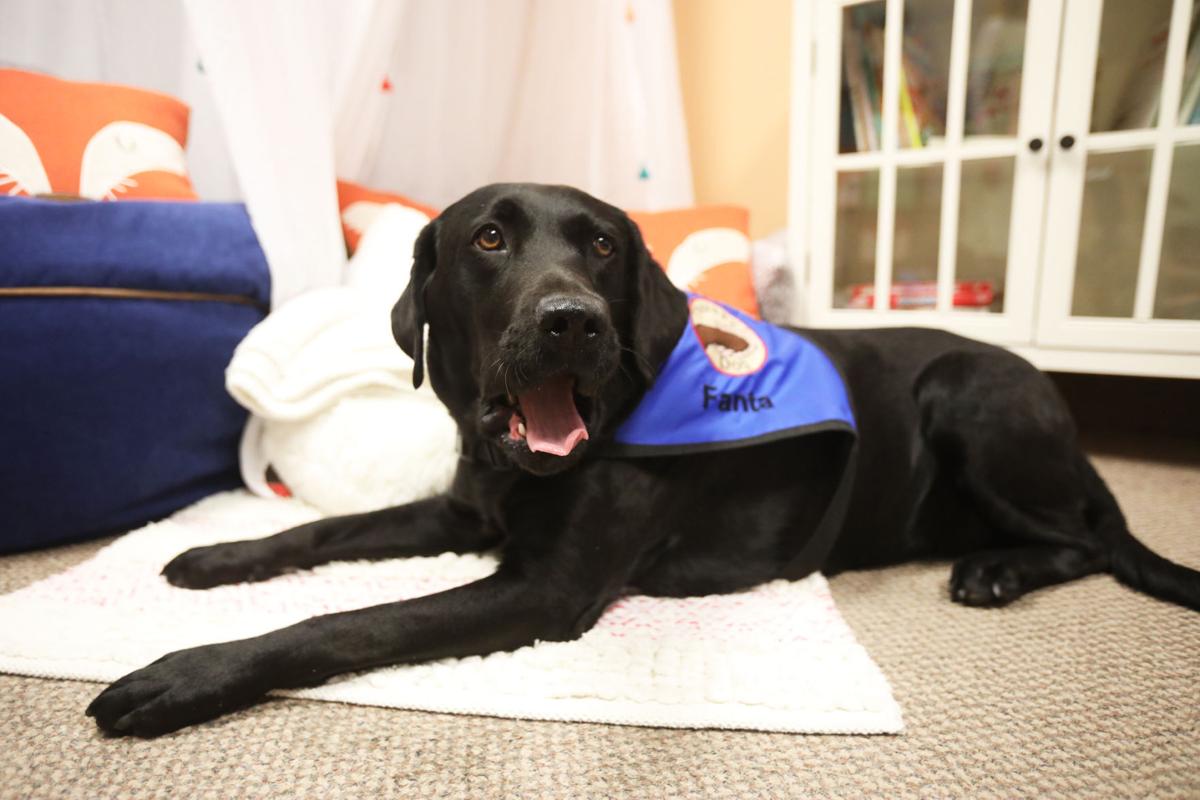 With tensions high for many community members after months of self-quarantining as well as the division surrounding the upcoming election, Victim Witness Services for Coconino County is spending October, Domestic Violence Awareness Month, working alongside local businesses and leaders to promote healthy relationships.
"Right now during the time of COVID, we're seeing a flux in relationships in general," said Maria Otlo, Victim Witness Services (VWS) Outreach and Special Projects Manager. "People are being forced to spend time together in spaces that they previously haven't. It's a whole new ballgame that I think everyone is experiencing. We're all spending a lot of time together and a lot more intimate time, so it's super important to know that, even while this is happening, there are ways to preserve your sanity."
Twice a week, VWS is sharing videos created by its advocates to share tips and activities to help encourage healthy relationships, such as spending time outside and expressing gratitude for one another.
"We are trying to end domestic violence by building and maintaining healthy relationships between friends, family members, coworkers, significant others or partners, your children and even your pets," victim advocate Aaron Luckey said in a video.
Although these activities are focused on creating and maintaining healthy relationships, Otlo said the goal remains to prevent domestic violence as well as to educate people about it.
"Especially when you have someone who's stuck at home with an abuser, any little thing that we can do to help them, we're going to do, even if it's an activity, a craft you can do with your partner or with your kids. Because that activity might be your only break from domestic violence or from fighting," Otlo said.
The State of Arizona, Coconino County and the City of Flagstaff have each passed proclamations naming October 2020 Domestic Violence Awareness Month, citing statistics that Otlo said have only increased during the pandemic as people face unexpected stressors such as loss of employment or child care options.
In 2019, Flagstaff Police Department assisted with 1,827 domestic violence cases, while Coconino County Sheriff's Office assisted with 413 and the Page Police Department assisted with 365, according to the Coconino County proclamation.
"Survivors of domestic violence exhibit amazing courage, strength and determination in the aftermath of such violence and deserve Flagstaff, our city's, support," said Flagstaff Mayor Coral Evans in her reading of the city's proclamation early this month.
In addition to its online videos, VWS has partnered with more than 20 businesses throughout Flagstaff, Williams and Page for a "community word search" that asks community members to find specific words that have been posted at these locations for a chance to win prizes. Words were chosen to represent healthy relationships and include "hope," "respect" and "individuality."
As a starting point to improving the health of any relationship, Otlo suggests first evaluating the relationship before coming up with a plan, working to improve and finding resources that can help through local organizations including VWS, the Guidance Center, Northland Family Help Center and Child and Family Support Services, among numerous others.
"It's about finding what works for you. Listening to us talk about gratitude in your relationship might not be it for you. You might need to go on a walk or go on a hike with your partner, things like that. So actively look for those resources that work for you, because it could be different for everybody," Otlo said.
To bring further awareness to domestic violence, a Domestic Violence Awareness flag has been raised outside Flagstaff City Hall for the month. Individuals are also encouraged to participate in National Wear Purple Day on Oct. 22 to increase awareness.
To learn more about Victim Witness Services for Coconino County and its other initiatives for Domestic Violence Awareness Month, visit https://vwscoconino.org/chr/.
Get local news delivered to your inbox!
Subscribe to our Daily Headlines newsletter.