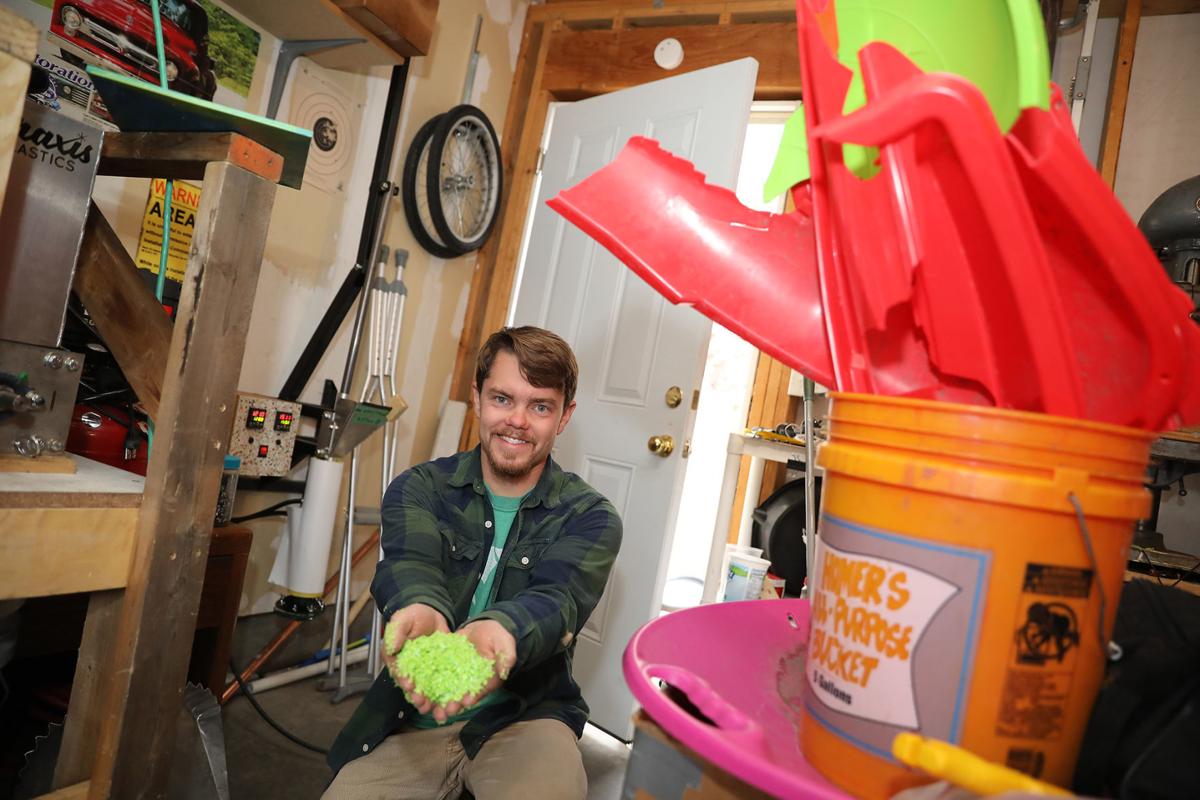 As the snow melts, remnants of winter linger in the forests of Flagstaff. Debris from broken snow sleds is scattered throughout the region and litters the landscape with shiny shards of plastic.
However, three friends are dedicated to solving the problem.
Tyler Linner, Darren Bingham and Fran Alvarado have teamed up to start a project called Praxis Plastics. They gather broken sleds and other plastic waste to repurpose it into usable materials like clipboards, climbing holds and other recreational equipment.
"We're looking at a bunch of different products that we can make in the future," Linner said.
The project began as a thesis for Linner's master's degree in Sustainable Communities at Northern Arizona University. Linner is working on making affordable plastic shredders by assembling one composed of plastic, as his cost $830.
It has grown into a professional opportunity for Linner, Bingham and Alvarado as they are in the process of obtaining a business license in Flagstaff. Bingham is the business outreach coordinator and Alvarado is the public relations coordinator.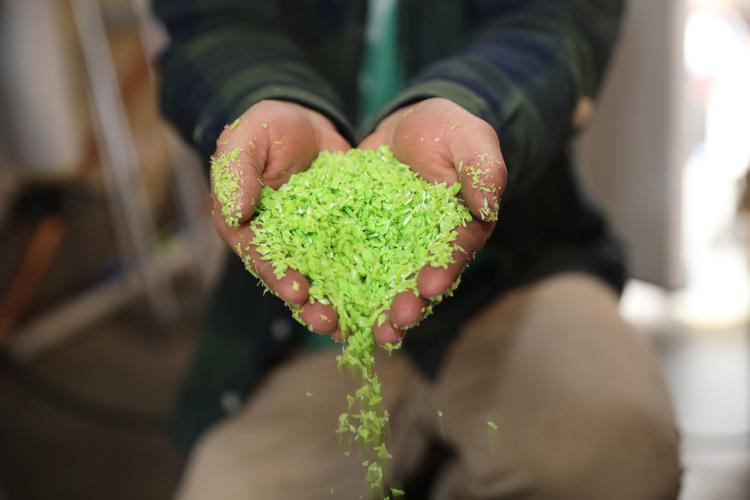 Linner has a workshop in his garage where the plastic is broken down by a shredder, then melted and molded into various shapes. Once the plastic is shredded, Linner places the pieces into the oven to make the clipboards, and into an injection molder to create the climbing holds.
Ever since China banned most imported recycled plastic in January 2018, there has been a surplus of plastic waste in America. Flagstaff is no exception.
"We decided to form a team around it when we realized it was going to be larger than just a thesis," Linner said.
Currently, the clipboards are being sold for $10 apiece. According to Linner, they can make $100 a week as the process takes hours to complete.
One Flagstaff resident has already bought 18.
Lea Plosker ordered the clipboards as a gift for the teachers and staff at Sechrist Elementary, her daughter's school. She said because they teach students to reuse, reduce and recycle, it is important for teachers to have a real-life example of it in the classroom.
"Praxis Plastics found a local problem and they are providing solutions," Plosker said. "I want to support it."
Linner said they are working on making the climbing holds easier to grip but will be selling them soon. Praxis Plastics has collaborated with Snow Mountain River to gather and recycle the sleds, and owner Mick Ohly said he is willing to sell Praxis Plastics products when recreational equipment is available.
"We have a serious problem with the broken sleds in the forest, and because we sell sleds, we want to do our part and try to help out," Ohly said.
In addition to Snow Mountain River, other organizations have funded Praxis Plastics, which has allowed them to purchase better equipment and pay for their labor. These organizations include Moonshot at Northern Arizona Center for Entrepreneurship and Technology (NACET), the Azulita Project, the Arizona Recycling Coalition, the City of Flagstaff, NAU Center for Ecosystem Science and Society, and NAU Community Culture and Environment.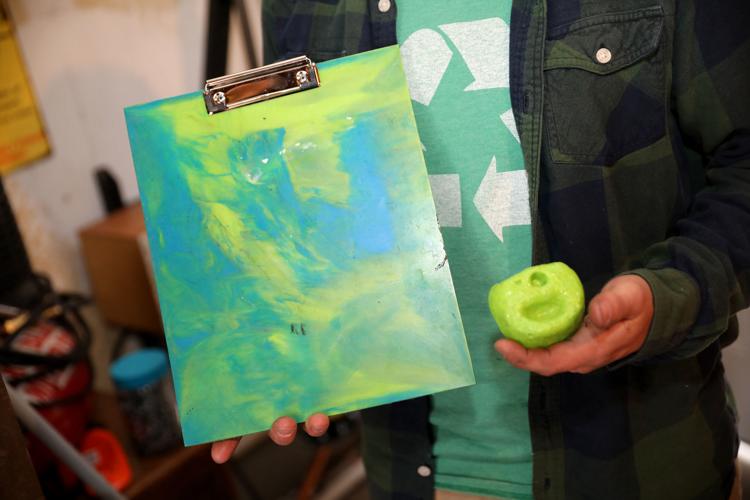 Moreover, Praxis Plastics won $8,000 from the Innovate Waste Challenge with the city of Flagstaff. It was sponsored by the city, the Economic Development Division and NACET.
"This allowed us to buy bigger machines like the injection molder, and we can produce at a larger scale and at a lower cost," Linner said. "It wouldn't be possible without all of the support we've received."
Linner said they are planning on making several upgrades as well. Praxis Plastics will be moving into a workspace in NACET this summer and renting it for a year. Additionally, they are hoping to purchase used industrial machines to make production more efficient.
However, there is a major disadvantage to repurposing plastic. Materials like glass, aluminum, paper and cardboard can be recycled repeatedly. Meanwhile, plastic has polymers that are cut in half every time it is shredded. This causes the plastic to weaken and become too brittle to be used after multiple times of it being recycled.
"The biggest downside is that plastic is a material that is not meant to be recycled," Linner said.
But that obstacle does not seem to impede them from achieving their goal.
"We want to be the company that tries to do everything right, and it's big shoes to fill," Linner said.
Get local news delivered to your inbox!
Subscribe to our Daily Headlines newsletter.