The moment was like a film finale: As the late morning sunlight streamed through a window perfectly framing the San Francisco Peaks, 30 students gathered around an old piano, swaying and embracing as they sang, "We've gotta find a way to understand each other."
At the center of this group of Flagstaff Arts and Leadership Academy students sat Andrea Green, music therapist and creator of musicals for children and young adults.
Green traveled from Philadelphia last week to meet the students performing her musical, "The Return of Halley's Comet."
Working with the playwright, who is also the composer and lyricist, was a unique experience for the entire Introduction to Theater class that produced the musical, the teacher included.
"It is extraordinary to produce a show and have an opportunity to work with the creators," said Eric Walden, production director and musical theater teacher at FALA. "I have never had that opportunity and so it was a thrill for me."
Though Green said she tries to see as many of the productions of her musicals as she can, when she reached out to Walden, she was quickly drawn to his love for his students.
The Yiddish word "kvelling," meaning overflowing, came to mind, she said.
"He loves those kids so much and puts so much of himself into his work with them. They feel it and they are more confident in themselves because of it," Green said.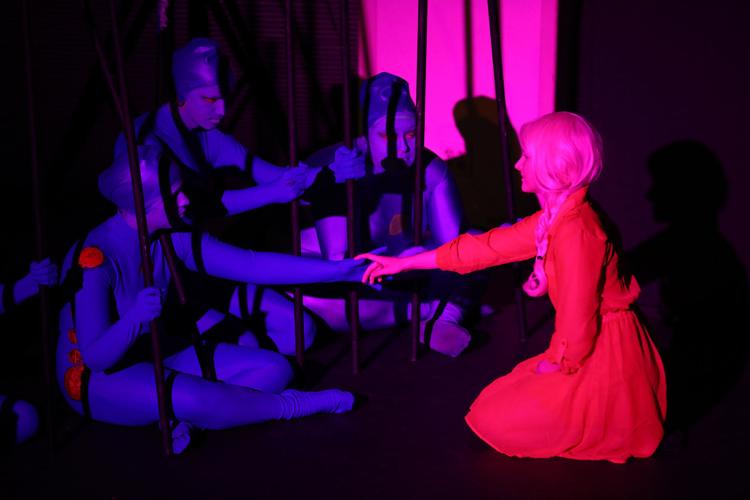 HALLEY'S COMET
The show opens with the divided town of Centuryville. Citizens are plunged into deeper conflict upon the arrival of an alien species who visit Earth while Halley's Comet is visible, an event that occurs once every 75 years. These beings, known as the "Haliens" (Halley's Comet aliens), force the characters to determine whether they will exclude or embrace a species that is different from them.
"They really came together as a group," Green said of the seventh to 12th-grade FALA performers involved in the musical. "They got the message, they really felt it and I think they'll be different because of it."
Green wrote the show in 1992 as a metaphor for the alienation faced by the disabled students she has worked with as a music therapist, but the evergreen idea of differences distinguishes the musical even years later for Flagstaff students.
"I chose this show because I think the themes are so basic and so universal: These things are not specific to Flagstaff, to Arizona," Walden said.
Though fear of the unfamiliar tempts the show's characters to "eliminate the problem before it eliminates us," they all learn, by the end, that "no matter who we are, we must acknowledge those around us."
The message extended beyond the Coconino Center for the Arts stage.
"I've never felt us that bonded as an ensemble before," 17-year-old Lauren Foster said of the performance.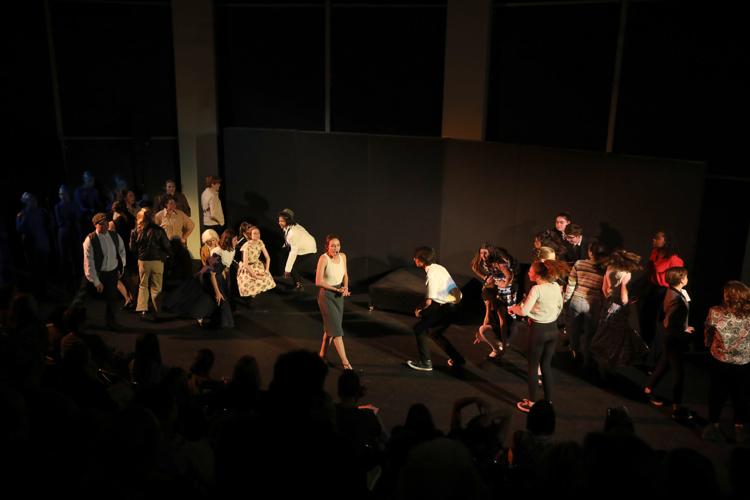 You have free articles remaining.
Green said the themes are especially applicable in the modern America, too.
She said she was moved by Sophie Naughton's performance of the song "They Don't Belong Here."
"It was a negative, but powerful moment. She was so in character and so believable. The song is so much about that feeling of rejecting people," Green said. "How do we come together now, as a nation, as people with our own Haliens?"
In contrast, "The Return of Halley's Comet" is made to be inclusive. Nearly every member of the cast had a featured speaking and singing role.
A small team of FALA students were even more involved by creating the choreography, featuring more than 20 cues for full-cast staggered movements and steps.
"That was so meaningful to me as a teacher because these students stepped outside of a peer role into a leadership role to teach, direct and rehearse," Walden said.
REFLECTION
When the students met for reflection the day after their final performance, Green led the class through several songs from the musical, asking, "Were there times when you felt alienated?"
Students willingly shared their experiences, from being shoved into school lockers and name-called by bullies to physical and emotional isolation from their peers because of their physical, racial or gender differences.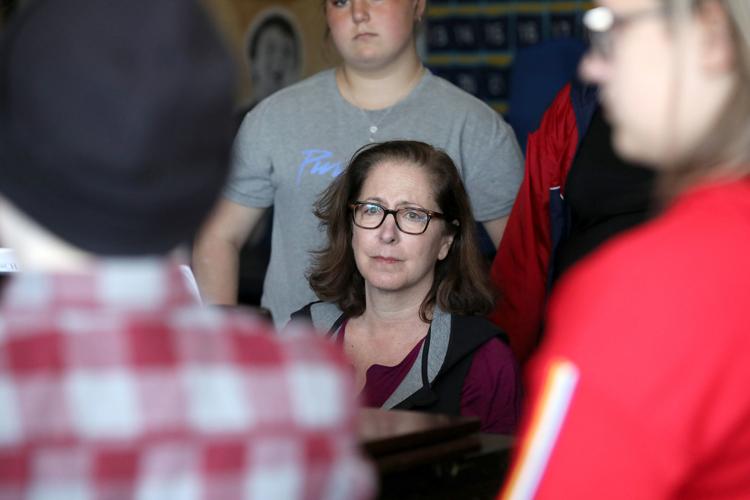 They also shared how the musical helped them work through the lingering pain of those struggles.
"I had a lot of inspiration going through me while doing this show," 15-year-old Jace Welker said. "I felt like me. I didn't have to hide."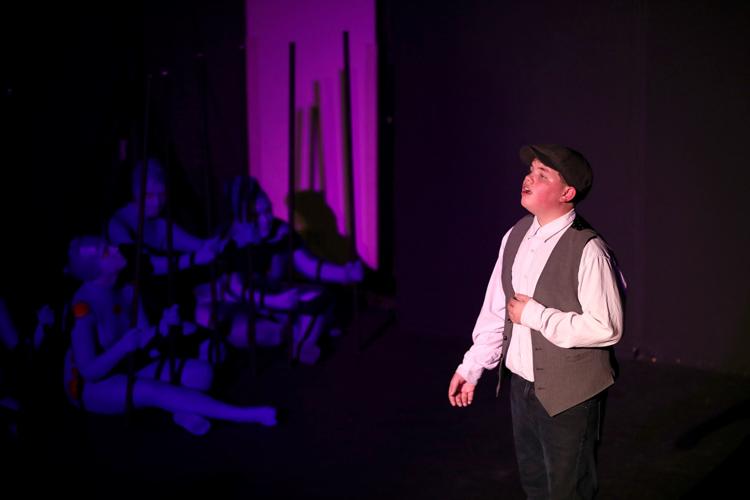 Even those playing the speechless Haliens were able to reflect on themselves in new ways.
"It was an inner projection of myself because, rather than having tone or words, you just have the feeling. It's a more pure energy," 14-year-old Connor Hobbs said.
Walden said moments like these are the ones he hopes to bring to his students.
"My class is not about who is the best singer, actor, dancer. What's important to me is the experience -- what they learned and how they grew," he said.
This growth was unmistakable as, even for an hour on an otherwise ordinary school day, these students openly celebrated their differences and the woman whose work helped them better embrace individuality.