Closures of big parts of the Coconino, Tonto and Apache-Sitgreaves national forests took effect Wednesday, in addition to the closure of state-owned and managed lands in Coconino County south of the Grand Canyon and all of Gila, Navajo and Apache counties. Also closed is Bill Williams Mountain on the Kaibab National Forest.
Dangerous wildfire conditions have prompted the closures, which include many campgrounds and recreation areas in northern Arizona.
In addition, Coconino County and the city of Flagstaff have implemented Stage 3 fire restrictions, which now include a ban on all open-flame devices, even with an on/off switch, on public land and private campgrounds
Gas grills and portable gas stoves that have an on/off switch are still allowed in private residences.
On the parts of the national forests that are still open, gas grills are still permitted.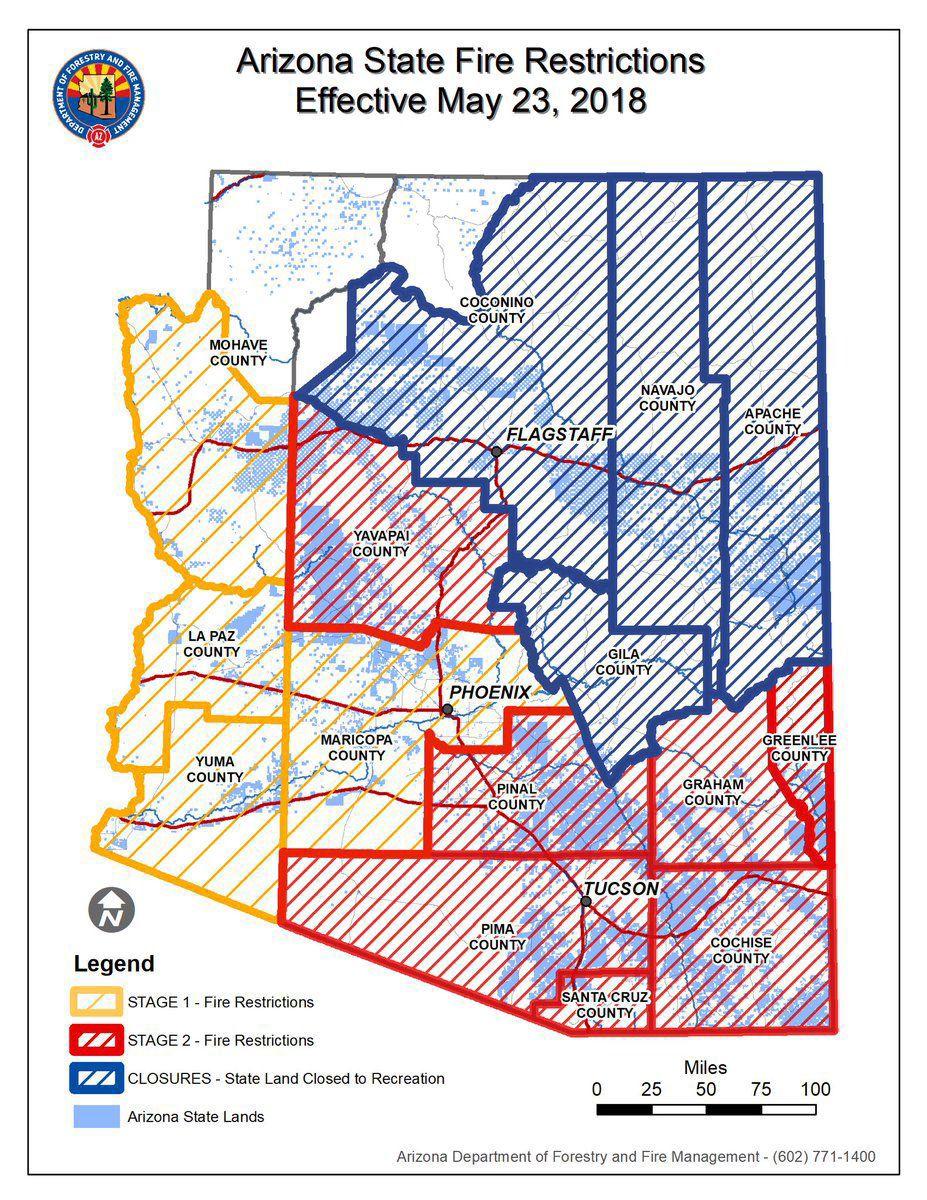 Following are the closures on the Coconino National Forest:
--San Francisco Peaks/Mt. Elden: Areas north and east of Highway 180 from the city of Flagstaff to Upper Hart Prairie Road (Forest Road 151), south of Forest Road 418 and west of Highway 89 and Forest Road 420.
--Kelly Canyon, Pumphouse Wash: Areas south of Kachina Village between Highway 89A and Interstate 17 and north of Forest Roads 253 and 253E.
--Fay Canyon/Fisher Point: Areas between Lake Mary Road and Walnut Canyon National Monument, south of Flagstaff city limits and north of Forest Road 128
--Mormon Mountain: An area northwest of Mormon Lake bounded by Forest Roads 132, 132A and 240.
--Mogollon Rim south of State Route 87: Coconino National Forest land south and east of State Route 87
--Fossil Creek: Coconino National Forest land south of State Route 260 and east of Fossil Creek Road
Private land is not affected by the closure orders in these areas. Arizona Snowbowl will be allowed administrative access and can host already-booked indoor events only. It will not be opening its outdoor summertime operations, including the scenic chairlift, General Manager J.R. Murray said.
The rest of the Coconino National Forest remains in Stage 2 fire restrictions, which prohibit all campfires, even in designated developed campgrounds, as well as charcoal, coal or stove fires. Smoking (except within an enclosed vehicle or building), discharging a firearm and possessing or using a motor vehicle off National Forest System designated roads are also prohibited under these restrictions (except in the Cinder Hills).
The Kaibab National Forest implemented its own closure order covering the Bill Williams Mountain area on May 11. That forest is also in Stage 2 restrictions for all areas except those north of Grand Canyon National Park, which are in Stage 1 restrictions. Those restrictions prohibit campfires outside of designated developed campgrounds.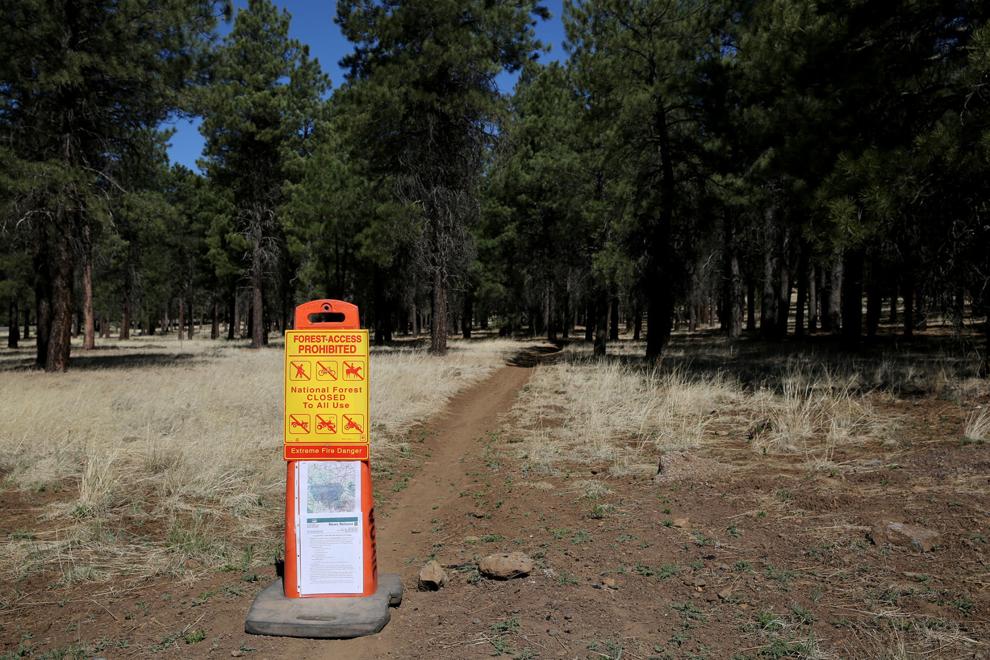 There are two area closures on the Tonto National Forest along the Mogollon Rim and within the Mt. Ord, Four Peaks and Three Bar Wildlife areas.
Apache-Sitgreaves National Forests officials say four areas in the two jointly-administered forests in eastern Arizona are now closed to the public because of elevated wildfire conditions.
The largest area closed Wednesday lies south of State Route 260 and extends from near Forest Lakes on the west to near Show Low on the east.
Other closures include Promontory Butte in the Black Mesa Ranger District, an area called Pole Knoll in the Springerville Ranger District and an area southwest of Nutrioso and Alpine in the Alpine Ranger District.
On state lands in the four counties mentioned above, the closures apply to:
• All State Trust lands outside incorporated municipalities.
• All Game and Fish Commission Wildlife areas and department properties outside incorporated municipalities will remain open, under Stage II Fire Restrictions.
• Arizona State Parks will remain open with fire restrictions in place.