In 2006, Linda Kranz, a local children's book author and illustrator, released her book "Only One You"; in September of this year, students at Flagstaff's Thomas Elementary School created an art installation based on the story.
"Only One You" takes place in the ocean where Adri, a young rock fish, embarks upon a journey of learning on the sea floor. Adri's parents help him navigate his surroundings by way of their words of wisdom, guiding him through each page of the book. 
Adri's story is meant for children and adults alike, Kranz said.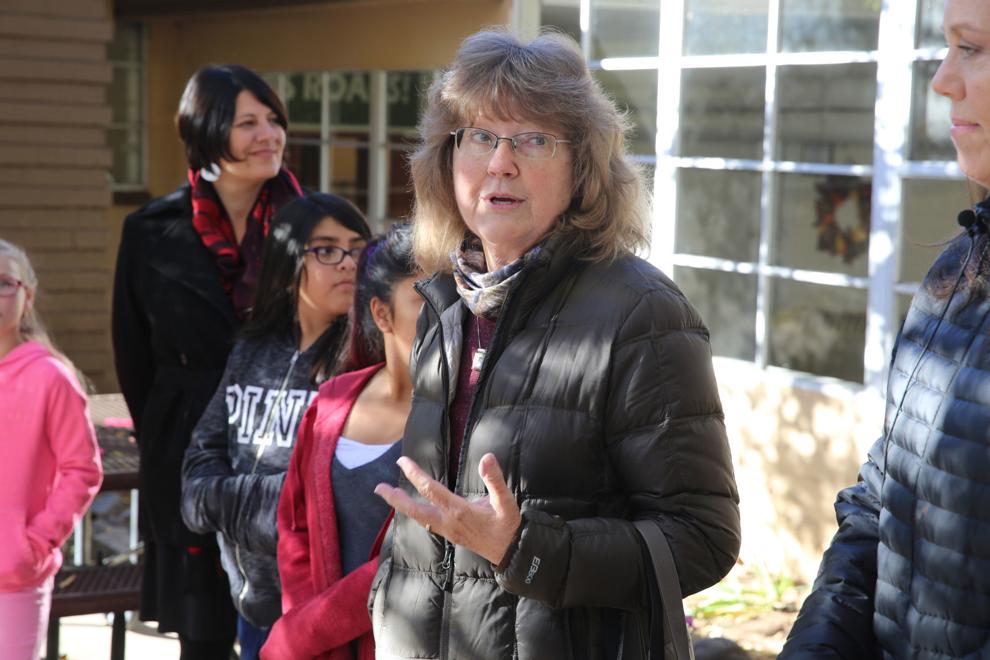 "The message carries to schools, to kids… I try to have the message in my books be something interesting for parents or grandparents. Something meaningful," she said.
"If you make a wrong turn, circle back."
"Look for beauty wherever you are, and keep the memory of it with you."
"Blend in when you need to, stand out when you have the chance."
Kranz's words resonated with Kathy Marron, who teaches art at Thomas Elementary School. In September, Marron began her project of having each student — kindergarten through 5th grade — paint their own rock fish to be placed in a schoolwide art installation based on "Only One You."
"Kathy does a really nice job in all the art that she does in the school. What she often does is has the kids make individual pieces of art that end up being a collaborative piece," said Ginny Biggs, principal at Thomas.
The final product was a collection of individually painted rocks placed together in the shape of a river in the courtyard of the school. 
"The whole thing was really a community effort," Biggs said. 
Students began to read the book with their teachers last year under former principle Frank Garcia. The rocks themselves were donated by Landscape Connection; the FUSD maintenance department revitalized the courtyard, fixing the retaining wall, repainting the walls surrounding the courtyard, and trimming shrubs and weeds.
"All this was done so that the rock space can be a learning environment," Biggs said. "The courtyard has a picnic table around it so classes can do work outside and the rocks are the focal point. The installation is also visible from the hallway that connects our buildings, so you often see our kids with their hands pressed to the glass looking out at their rocks."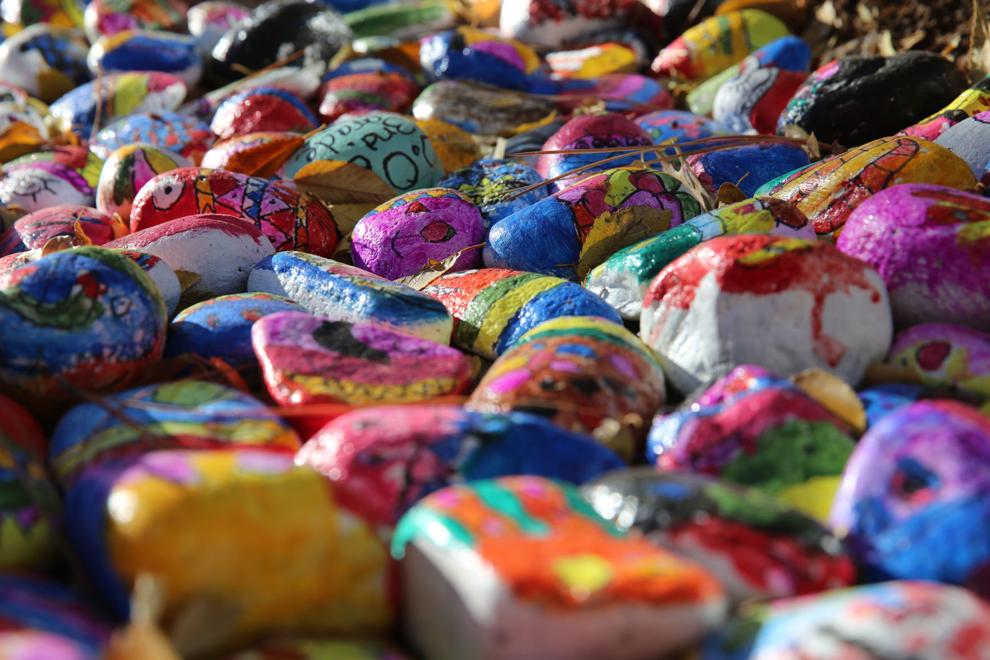 The community effort extended from the Assistance League of Flagstaff as well.
The nonprofit, comprised mostly of retired nurses and teachers, used funds from their annual Operation School Bell to donate over 330 copies of "Only One You" — one for each Thomas student.
"It's such a positive book and so good for self-esteem," said Claudia Schroeder, membership chairman for the Assistance League of Flagstaff. 
The nonprofit has a little more than 10 philanthropic programs in town, according to its president, Gaye Knight — many of them focusing on the needs of FUSD and its students. 
For example, according to Knight, last year the program helped to provide coats and clothing to approximately 1,400 kids within the school district.
The Assistance League, Kranz and other community members were each invited to the opening of the art installation, which took place last Friday. 
"It's really colorful, it looks like a beautiful, colorful puzzle," Kranz said. "They did a wonderful job."
Kranz has lived in Flagstaff for 35 years, where she has written each of her 15 children's books and journals.
The last line of "Only One You" reads: 
"There's only one you in this great big world, make it a better place."
"The book really has an inspirational message for students, reminding them of their unique qualities and how they even, as unique individuals, fit into the greater whole," Biggs said. "The kids really connected with it."