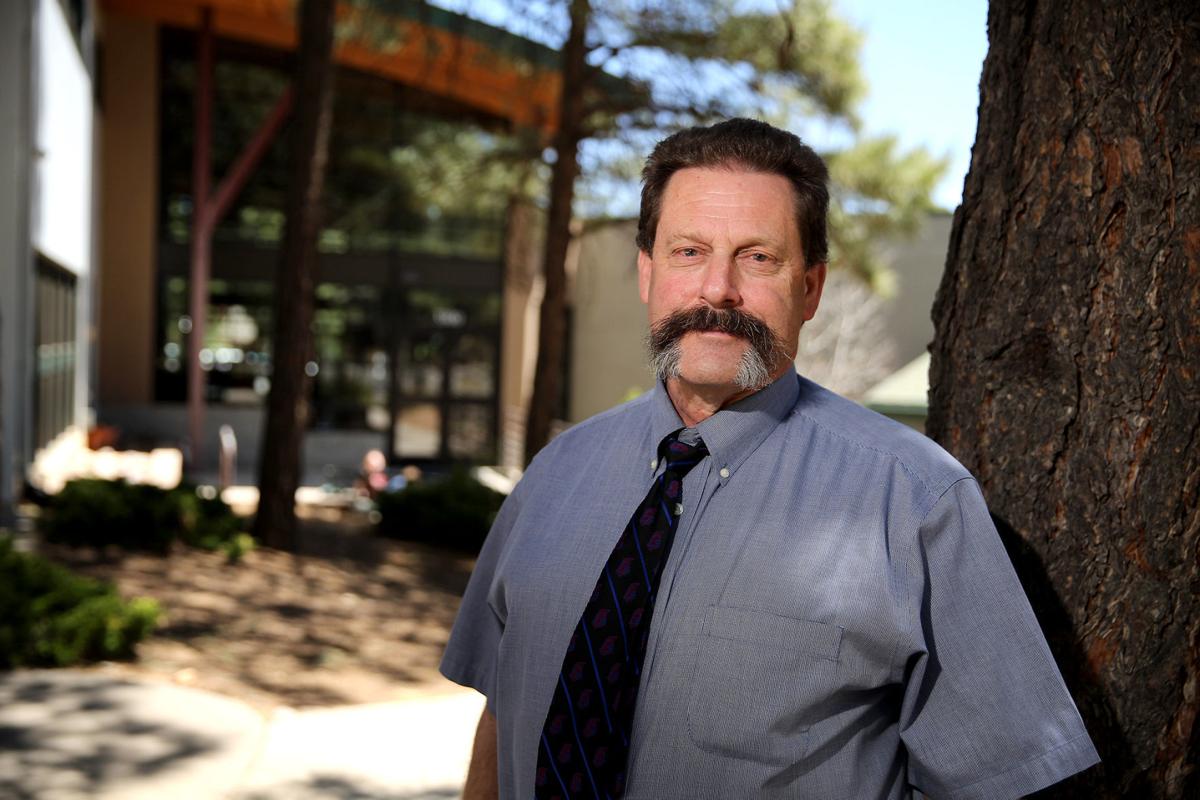 After 12 years of guiding the growth of Northland Preparatory Academy, Superintendent Bob Lombardi is stepping down.
Lombardi said he's enjoyed the years he's spent at NPA helping the campus, the students and the staff grow from about 360 students in 2006 to 640 students today. The school has a 99 percent graduation rate with the majority of its graduates heading to college.
While at NPA Lombardi also helped acquire additional land for the campus and construct 14 new classrooms for sixth graders in 2011 and a series of modular classrooms in 2008. In the 2014/2015 school year he shepherded a project that added six more classrooms and a new state-of-the-art dance studio.
At the same time, he's balanced the school's finances to make sure that the school always had enough money to run properly, give a students a good education, give staff and teachers an annual raise and have enough left over for an emergency.
"Bob has always made it about the kids and school and not about him," said Steve Danner, NPA's business manager. "One of the hallmarks of effective leadership is setting and strengthening the structure of an institution so that it is not dependent on any one person for success. By doing so, he has ensured the continued excellence of NPA, and for that we are all extremely grateful."
It's been a nonstop labor of love for Lombardi. It all started with a phone call from a mentor about 12 years ago while he was working as a principal at Tanque Verde Unified School District in Tucson.
"The head of the Arizona School Boards Association, Roger Short, called me and asked me if I was going to do anything with my superintendent certificate," Lombardi said. "I said I planned to. He asked me why I hadn't applied for the position at NPA."
When Lombardi said he hadn't heard of the position but was interested, Short told him to have his resume and paperwork on his desk by Wednesday. Lombardi received the call from Short on Monday. He got his paperwork to Short by Wednesday, had an interview with NPA on Thursday and was hired that Friday.
"There are some doors that are opened to us that we should walk through and other doors that are closed to us that we shouldn't try to force open," he said.
Moving to Flagstaff from the Tucson desert wasn't much of a culture shock. Lombardi's father, Eugene Lombardi, was a music professor and the director of the orchestra at Arizona State University. The family would spend their summers in Flagstaff, where Eugene Lombardi would work as a music professor at Northern Arizona University. Both Bob and Eugene Lombardi have been inducted into the Arizona Music Educators Association's Hall of Fame. Eugene for his career at ASU and Bob for his support of NPA's music program.
Lombardi said now is the time for him to retire. He's met all of the goals set out for him by Short when he first took the job.
"When I was hired I was given these goals. 'Figure out the finances,' 'Grow the school,' and 'Attend every law conference you can,'" Lombardi said.
Since 2006, the school has seen its student population and staff increase by more than 2.5 times and its land holdings double. However, the number of students in a class has remained the same, he said.
The school is clearly meeting its charter goal of providing a college preparatory education to students, he said.
The school has graduated 781 students since 1999, he said. Out of the 80 students that graduated this year, 96 percent are college-bound and 75 colleges have offered those graduates more than $5.1 million in scholarships.
The school has also become one of Flagstaff's premier Fine Arts programs, with three levels of band, three levels of string instrument classes, five levels of guitar, along with dance, pottery and choir.
It's also become known for some of its sports programs in which NPA often outperforms schools with much larger student populations, he said.
Thomas Byers is a guitar teacher at the school, who recently led his students on a statewide tour with the LA guitar quartet and Arizona Guitar Orchestra.
"Mr. Lombardi took a chance on me. . . hire a part-time guitar teacher and see what happens. Well, after eight years of incredible support, NPA now offers one of the finest guitar programs in the nation. Really, it isn't the program that is important but the support from the best administrator you could imagine," Byers said in an email.
It also gives students a chance to try their hand at everything, Lombardi said. Students who are interested in music can try out arts and sports and vice versa.
He's also proud of the fact that he's been able to give teachers an average raise of about 3.5 percent each year over the last 12 years.
"Teacher salaries have always been a focus of mine," he said. "You can't attract good teachers without a good salary."
"What I really appreciate about Bob is that he trusted me in my role as a teacher and allowed me to do my job," said Susan Brown, a seventh-grade science teacher at NPA. "If I needed an extra $50 for an activity that I thought was going to be impactful but wasn't budgeted for, Bob would see the value in that and approve the funding. Bob allowed me to do my job to the best of my ability and supported all the citizen science involvement over the years knowing the value of these experiences for the students."
Lombardi said the reason the school has been able to expand, provide raises to teachers and continue to provide the education students and parents are seeking is because of strict money management and his ability to find alternative solutions to some of the school's needs.
For example, for many years, Lombardi not only served as superintendent but as maintenance man and business manager. He saved the money from those positions to purchase supplies and make necessary repairs to the school.
He also saved the school the partial cost of a modular classroom unit by purchasing a used one, having it re-enforced to handle Flagstaff's snow load and remodeled to meet the school's needs. Even after all of the work that was done on the unit, it cost about half of what a new one would be and it's custom-made to suit NPA's needs, he said.
Lombardi also purchased most of the desks and furniture in the school from surplus equipment sales at NAU or from W.L. Gore. The trick is to be frugal without making it look cheap, he said, with a grin.
"Mr. Lombardi has always been able to get great deals on behalf of NPA," said Principal Toni Keberlein in an email. "He will go down in history as the best bargain hunter ever to walk into the NAU Surplus Property department. Mr. Lombardi acquired all the teacher desks and student desks for the first 14 classrooms in the new building for a grand total of less than $300."
Lombardi also worked with a parent and several local businesses to build and install lab tables in the school's chemistry lab and remodel the lab's electrical, water and gas lines.
Lombardi said it was his business background as a sales manager at a Fortune 500 company and then as a car salesman that gave him the knowledge to keep NPA's finances stable.
"A charter school is a business, as well as a school," he said. "The state sees us as a business, they're not going to bail you out if something goes wrong."
He had to put all of the right processes in place and find the right people in order to make it work. Now that he has all of that in place and working well, it's time to go.
"I wasn't ready to leave five years ago, but everything is in place now," he said. "A school like this is very fragile."
All of the right processes are in place and there's a sturdy support structure but you have to maintain it, he said. Lombardi's confident the next superintendent will be able to pick up where he left off and grow the school in the right way.
Once he leaves the school in July, he plans to visit family with his wife. The two plan to stay in Flagstaff and have a number of projects they want to work on and volunteer for.
"I haven't taken a real vacation in about 12 years," he said. "In a job like this you can't take a long vacation."