For several Northland Preparatory Academy graduating seniors, the ideal post-high-school destination is the perfect blend of far away and close to home, whether they are pursuing the arts, sciences or still-undecided fields.
"I'm excited for something new. After 18 years in Flagstaff, I'm excited for the warmth," said graduate Daniel O'Brien, who will be attending the University of Arizona in the fall to study film and television.
O'Brien said he has always had an interest in watching, creating and discussing films and now hopes to make a career of it. He got a taste for the industry when he participated in the Phoenix Film Festival the previous two summers.
"To see something you made on screen is an interesting feeling. It's great," he said.
O'Brien said his time in high school was defined by "nonsense clubs" that he created to unite students with unique interests. One such group was the "Country Music and Improv Club."
Though unusual, he said these groups helped him develop the leadership skills he will need in his career, like how to gather people and be assertive.
Eleni Pappas' high school interests, too, will shape her future career.
Pappas said she was homeschooled until two years ago, and when she transferred to NPA she was able to embrace her passion for sports, participating in soccer, track and cross country.
When she tore her ankle at the end of this year's soccer season, Pappas found herself gaining the face-to-face with the career she was introduced to by her father, a physical therapist (PT).
Pappas said she shadowed her father at work and was most fascinated by the techniques used to stimulate blood flow to damaged tissues and speed up the healing process.
You have free articles remaining.
She now hopes to become a physical therapist for athletes and will get started by attending Grand Canyon University in the fall to study biology. There she will join the school's walk-on track team and later plans to proceed to either physical therapy or medical school.
"I knew I wanted to go into the sciences and math field, but I wasn't sure what exactly I wanted to be," she said. "PTs have such vast knowledge on every type of injury and they know exactly what to do to make you feel better."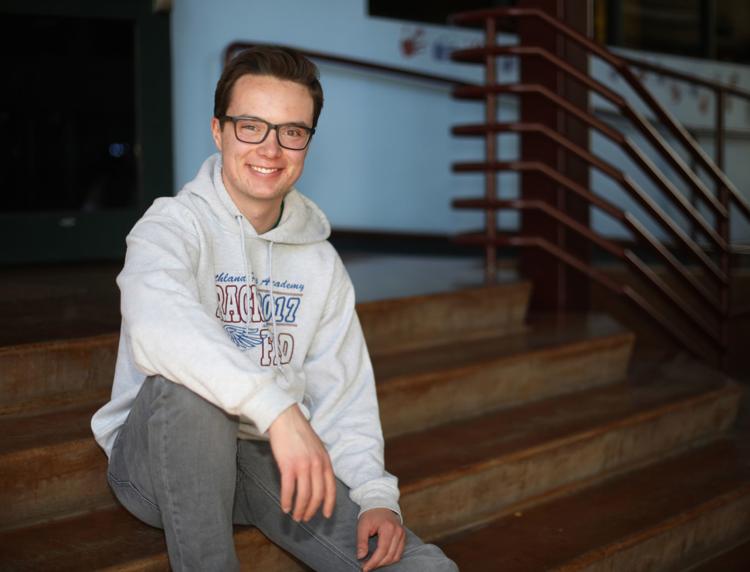 Unlike O'Brien and Pappas, Noah Richardson's area of study remains undecided; however, he is eager to gain all the experiences he can at the University of Arizona and in life.
"I'm looking for a career that's rewarding, but also varied and challenging. My favorite classes are the ones I walk into not knowing what's going to happen that day and so I'm looking to get the same kind of thing out of whatever I happen to do in the future," he said.
He said he is currently leaning toward film and media studies or journalism and will join whatever campus clubs he can as an opportunity to gauge his interest in different subjects.
Richardson grew up in Tuba City and attended Tuba City Boarding School, where he said he – as a white male – was in the minority. He said the experience taught him about what it is like to be physically different from other students and is looking forward to meeting diverse people again in college.
"U of A – and college in general – is a big change. There's going to be a lot more people than there are here [at NPA], but I think it will be a really good chance to find people with similar interests but different backgrounds," he said.
Though eager to gain these new experiences, O'Brien, Pappas and Richardson agreed they would miss their friends, their small mountain town and the school they have grown to love.
"It may seem like a pain for the entirety of high school, but in that last week it feels like a tragedy that it is over," O'Brien said.