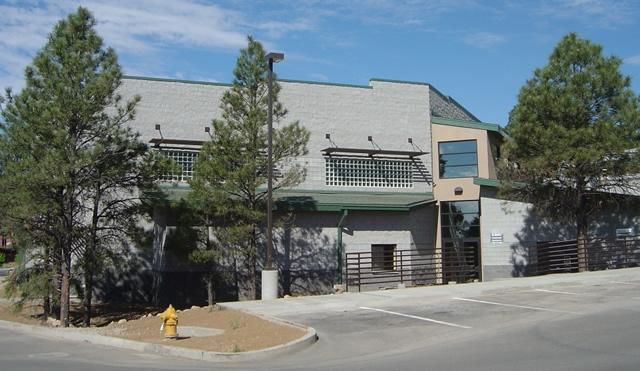 Northland Preparatory Academy students will not return to campus for in-person classes before January following a vote by the public charter school's governing board Monday evening.
NPA's fall semester ends Dec. 18.
The board voted that, starting in January, COVID-19 incidence must be in the moderate community spread level, have less than 50 cases per 100,000 people and a percent positivity of testing at 5% or less for two weeks before the school will reopen. The school is using data from Coconino County's weekly COVID-19 schools report for "Flagstaff Charter Schools," which includes ZIP codes 86001, 86004, 86005 and 86011.
"The governing board had a robust discussion last night and in the end, the majority of us supported a science-based decision that supports not just the health of NPA faculty, staff and students, but also the larger Flagstaff community," Cristy Zeller, board president, told the Arizona Daily Sun on Tuesday. "We just want to be realistic about the situation our community is in right now and be authentic with everyone that it's not likely we'll go back to school this semester, so let's just face that. Let's … come up with the safest possible plan that we can for reopening when it is safe."
Zeller said the board selected the 50 per 100,000 incidence rate to reduce the likelihood of having to frequently switch students between online and in-person classes if the local COVID-19 situation suddenly worsens.
The Arizona Department of Health Services recommends case incidence be between 10 and 100 cases per 100,000 and percent positivity be between 5% and 10% before schools begin hybrid learning models, which simultaneously blend in-person and online learning. Early this month, the Flagstaff Unified School District board set its return-to-school requirements at 75 cases per 100,000 and a maximum 5% positivity.
Although NPA is taking its own approach to reopening when it has historically followed many of FUSD's plans, Zeller said the increased collaboration between local charters and district schools during the pandemic is something she hopes will continue into the future.
Following Monday's decision, NPA leaders will spend the rest of the semester finalizing the plans for its hybrid model. NPA administrators will present on this topic, as well as plans to better support students' social-emotional health and the school's communication with parents, at the board's November meeting.
"The way that incidence rates are spiraling upward, the threshold is probably not going to be met [before the end of the semester] so there's an opportunity to have us focus on the models that we will return to," said Superintendent David Lykins, who noted that though the team will now focus on supporting teachers and students online, the board can always revisit its decision if the COVID-19 data were to change.