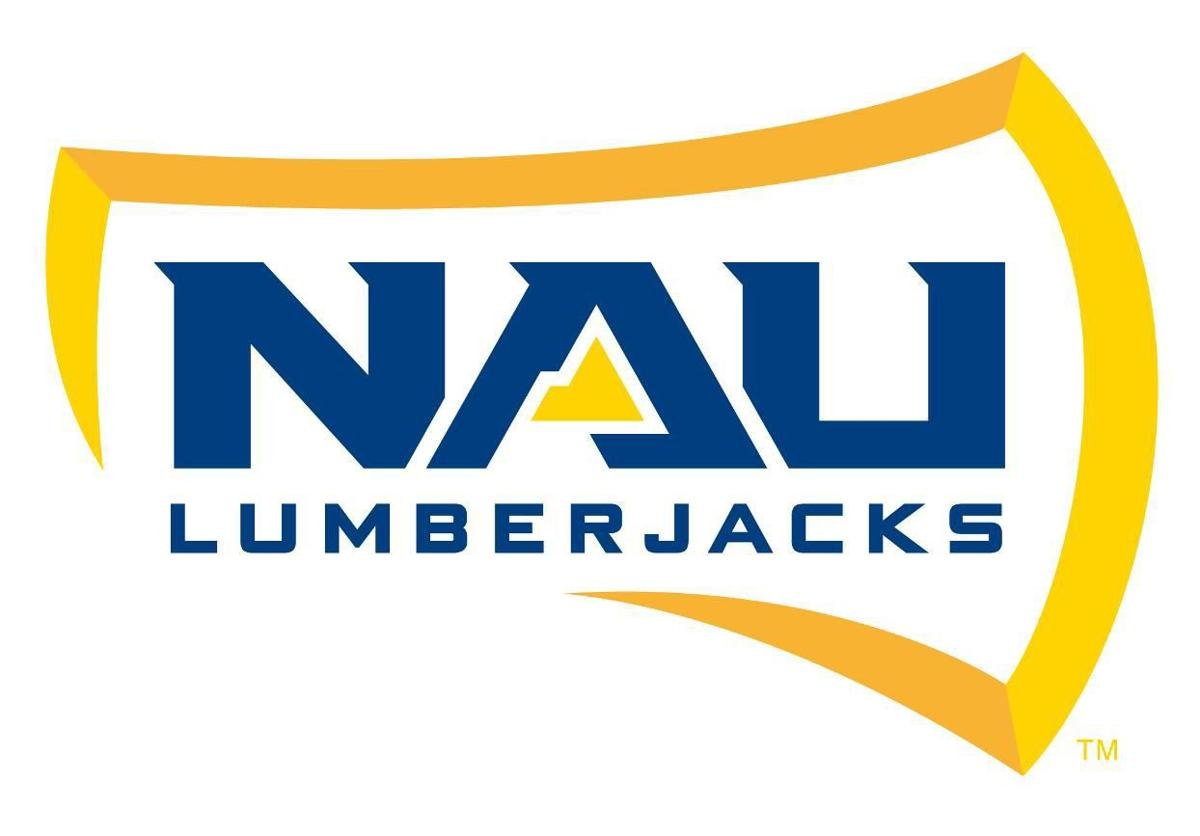 When Carlos Hines is in a groove on offense for Northern Arizona men's basketball (2-4), he plays like one of the top guards in the Big Sky Conference.
But when he slumps, the drop-off is steep.
In the Lumberjacks' 81-74 loss to Santa Clara on Saturday, Hines started the road contest on fire from the field. He matched Santa Clara's entire team in scoring through the first nine minutes of play, going 5 for 8 from the field for 16 of the Lumberjacks' 18 points. That hot start was put to an abrupt halt when he left the game with an ankle injury midway through the first half.
Hines returned to start the second half but had lost all rhythm, hitting just 1 of 7 from the field in the second half and scoring just once the rest of the game.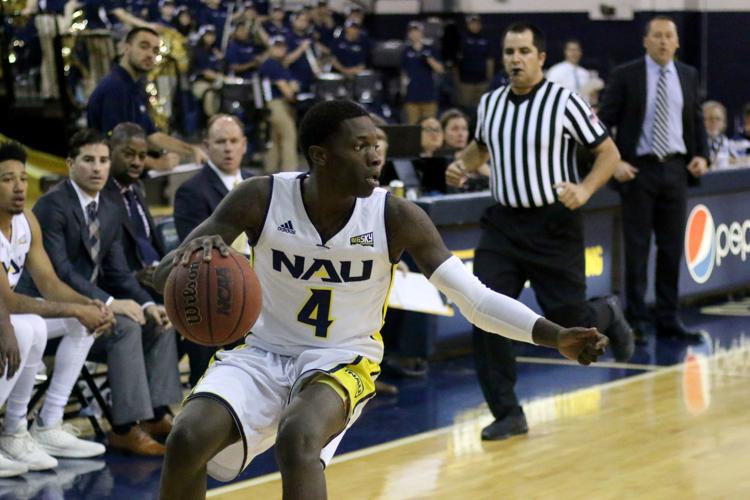 The injury played into his lost momentum Saturday, but his streaky shooting has been a trend for Northern Arizona even though he leads the team in scoring at 14 points per game through six contests.
"I think part of it with Carlos was the injury," Lumberjacks head coach Jack Murphy said. "When you miss that chunk of time, especially in the middle of the game -- and an ankle injury -- that's difficult to come back from. By the time he came back in we had a pretty good offensive flow."
"I just think it's working on it everyday in practice, getting extra shots up, understanding that the ball is going to find him and he doesn't need to force it," he added.
The streaky guard has been almost as efficient from 3-point range as from inside the arc. Hines has shot 38.9 percent on 2-point shots and a solid 36.1 percent clip from behind the arc.
Hines' advanced stats on KenPom.com show that the sophomore guard mirrors some of the top guards in the Big Sky in how often he shoots, but his efficiency lags the competition. Hines takes 31.6 percent of Northern Arizona's shots -- which puts him third in the conference behind Montana State guard Tyler Hall and Northern Colorado guard Jordan Davis.
While he takes nearly one-third of Northern Arizona's shots, Hines' efficiency is a work in progress, the coaches say. His true shooting percentage of 50.1 puts him at 25th in the conference behind Davis, Hall and Weber State guard Jerrick Harding. Hines' shot selection is questionable at times, but his coaches said that's because he is a competitor and he just needs to channel his shot-making talent.
You have free articles remaining.
"Well, we are working on that," Lumberjacks assistant coach Shane Burcar said. "Carlos wants to win so bad, And, again, I don't think he is taking shots because he wants to shoot it, I think he is taking shots because he thinks those shots help us win. He just walked off the floor and asked to watch film. I think that's one way, watching film and talking it out."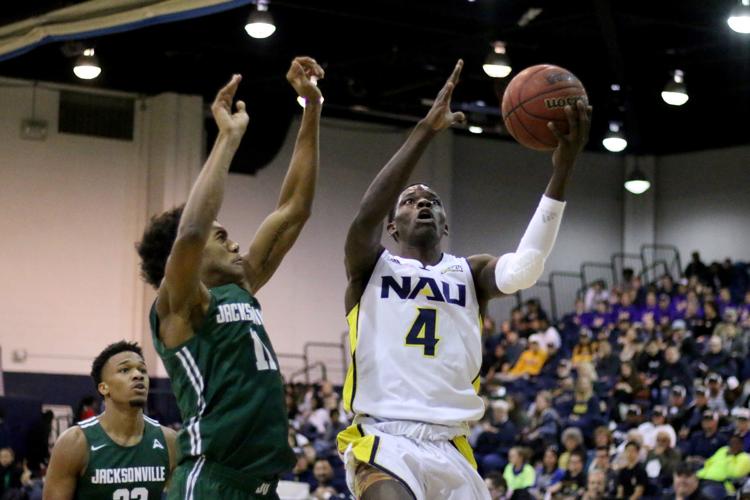 While Hines was sidelined with the ankle injury against Santa Clara, Burcar said Hines was vocal, asking how he should start attacking the defense after his hot start from the perimeter.
Northern Arizona coaches want Hines to start attacking the rim, especially after he gained Santa Clara's respect from the arc.
Getting inside the paint and making trips to the foul stripe was a strength of Hines before the past week. Hines shot at least five free throws during a three-game stretch, but last week he went a combined 0 for 1 in two games against UC Davis and Santa Clara. Even with taking just one free throw in the past two games, Hines still leads the Lumberjacks in total free throws attempted at 25 on the year.
Regardless of his struggles to find consistent scoring, the coaching staff still believes in Hines and the freedom he and other Lumberjacks are given to score -- they just need to start finding it within the flow of the offense rather than forcing the issue.
"Usually when I'm in a slump it's because I'm forcing things, so they just tell me to try and get it within the offense." Hines said. "Just let it come to me and play within the offense and not try and get stuff on my own as much."
NEXT UP
The Lumberjacks are on a three-game losing skid and are going up against one of their toughest nonconference challenges of the season in Utah Valley (6-3) at home Saturday night.
The Wolverines are ranked 156th by KenPom and have only lost to teams ranked in the top 100 of the site's rankings. Utah Valley is one of the best outside-shooting teams in the country through the first month of the season, hitting 3s at a 40.3 percent rate, good for 24th in Division I, according to KenPom.
Utah Valley's leading scorer Jake Toolson -- who is averaging 15 points per game -- attended Highland High School in Gilbert, and is one of four players from Arizona on the Wolverines roster. Murphy thinks they might have something to prove coming back to their home state this week.
"They have a couple of guys from the Valley who are really good players," Murphy said. "So, they are going to want to make their mark heading back to their home state."
The Wolverines have to go through the Arizona Wildcats in Tucson on Thursday night before heading north to Flagstaff for a 6 p.m. tipoff in the Walkup Skydome on Saturday.