If it weren't for his four seniors, Austin Kerr might not have ended up as the head coach of the Northland Prep girls tennis team.
"They are part of my first graduating class," Kerr said on Tuesday as the Spartans were wrapping up a 9-0 win over the Kingman Bulldogs. "I became a teacher last year, and I teach juniors, so they were the ones to convince me to do this last year. They are very special, and I'm sad to see them leave. They are wonderful kids and wonderful tennis players."
Seniors Bri Biddle and Kate Bailey ended their season with a perfect mark as Northland Prep's No. 1 doubles pairing, fellow upperclassmen Lin Taylor and Karrie Lundstrom teamed up at No. 3 to help complete the sweep of the Bulldogs and the Spartans cruised to success on Senior Day.
With the home victory at the Continental Country Club courts, the Division III Spartans ended their regular season on a seven-match win streak that included wins over city rivals Flagstaff, Coconino and Basis Flagstaff. Northland Prep's top four singles flights didn't drop a game as the team improved to 11-2 overall and 9-2 in the Section Six standings.
Biddle and Bailey recorded an 8-0 win during the match against a Kingman program that finished its season at 0-11. At the third court in doubles, Taylor and Lundstrom won 8-3, and Madison Parker and Rachel Martin added an 8-0 result at No. 2.
Biddle and Bailey closed their regular season with a 13-0 doubles mark. Kerr said their ability to play great tennis together started before taking over the helm.
"I kind of just walked into a situation and it was a good situation I came into," Kerr said.
Biddle defeated her Kingman opponent at No. 1 singles, 6-0, 6-0, with Bailey, Martin and Parker following suit down the order. Taylor just missed blanking her opponent in straight sets with a 6-0, 6-1 outcome. Rachel Hicks took court six, 6-2, 7-6, for the Spartans, who posted a third double-digit regular-season win total in the past four seasons.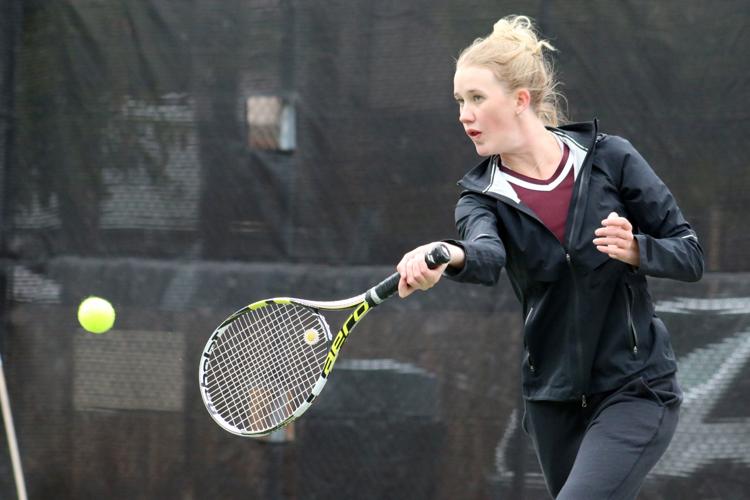 The Spartans put a goal within reach with Tuesday's unblemished finale. Sixth in the D-III rankings entering the day, Northland Prep has set itself up to be a host for the state tournament's first round. Kerr said his team stayed tough down the stretch while working to get a strong seeding, playing four matches across the last six days and avenging a loss earlier that came earlier in the season to Basis Flagstaff.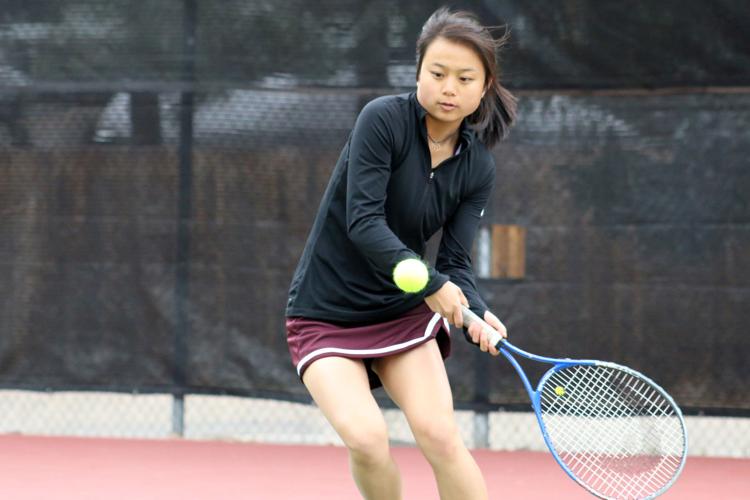 On Monday, Northland Prep handed Basis Flagstaff, No. 2 in the D-III rankings as of press time, its first loss of the season, 8-1. Kerr, recalling the Spartans falling 6-3 to the Yeti in early April, said it was a great victory to have toward the end of the season.
"They were stoked. When they beat us last time, it was hard on the girls, so they were out for blood," Kerr said.
Biddle and Bailey each finished the season with 24-2 overall records, while Taylor went 15-7 as she worked in different spots in the flights throughout the year. Lundstrom tallied a 6-3 overall record for the regular season.
The Arizona Interscholastic Association expects to have the final rankings, along with the state team tournament brackets, released as early as today.