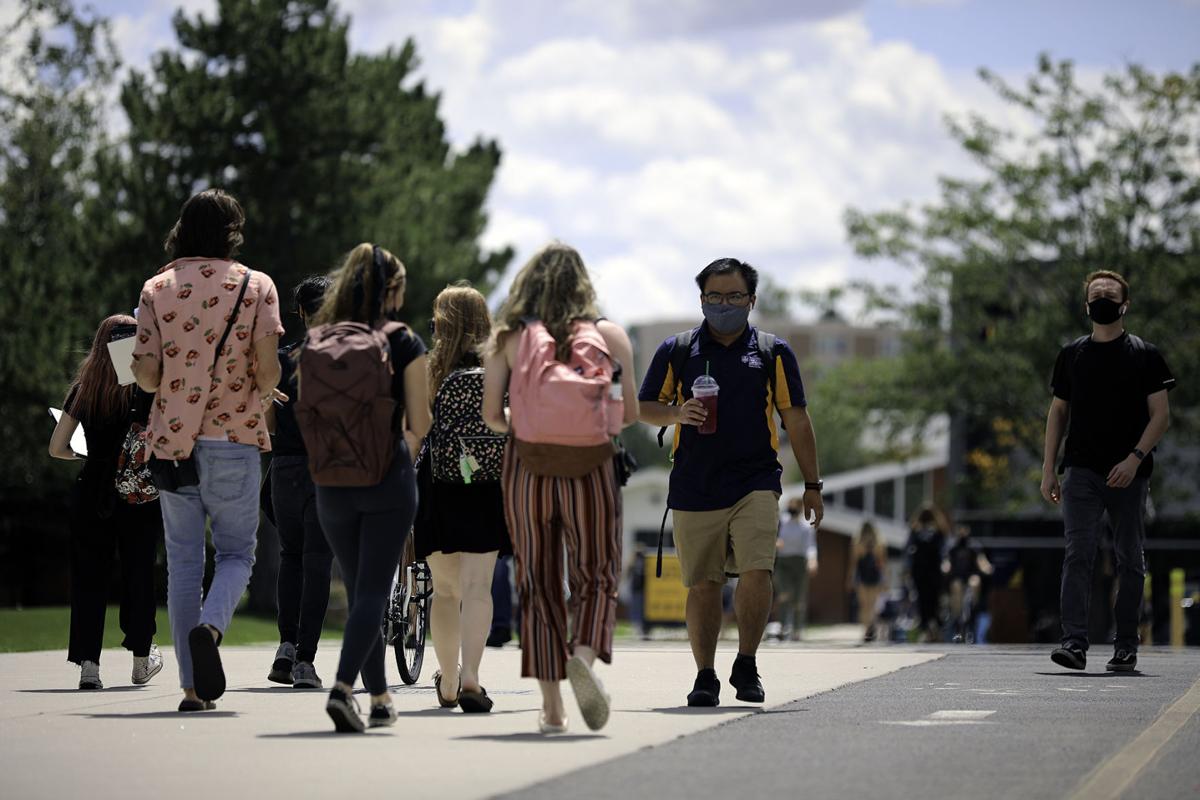 The Associated Students of Northern Arizona University (ASNAU) advocated for the creation of mental health days for NAU students in a presentation to the Faculty Senate during its meeting Monday.
An ASNAU resolution on the matter pointed to the lack of a spring break, which has been moved to the end of the semester, and continued distanced learning as barriers to students' mental health this spring, and asked faculty to consider providing students with designated mental health days.
Such days could be delivered in the form of either canceled classes or excused absences, requiring students to make up missed assignments, said ASNAU members, who suggested two mental health days for 16-week classes, or one day for those lasting eight weeks.
"Two semesters of NAU Flex learning, distance learning, facing new barriers and challenges to educational styles have had a really big mental health toll on students across our statewide campuses and here at the Flagstaff Mountain Campus," Jacob Carter, an ASNAU member from the College of Engineering, Informatics and Applied Sciences and co-author of the resolution, said to faculty during its virtual meeting.
Carter explained that as a student, he is starting to feel burnout and a lack of motivation regarding his classwork.
"Looking forward to spring break or looking forward to some mental health days that I can have off to either take a day to rest or even just to catch up on homework and do big projects that are stressing me out toward the end of the semester would be very, very valuable for me and I know for thousands of other students across the campus," he said.
When faculty discussed the resolution, Chrissina Burke from the Department of Anthropology commented that there are not enough mental health resources available to students on campus or in Flagstaff, creating a need for devoted mental health time.
"I think it's completely reasonable for us to do this. Even if everybody can't, if half the faculty can do this, that's going to be a really powerful step for some students," she said.
The Department of Teaching and Learning's Gretchen McAllister explained that she gave her students a self-care day last semester both to improve their academic performance and as a career development activity.
"I think that it is a career skill that we really need to start having them learn because this is what we're facing these days," McAllister said.
Most comments from faculty were similarly supportive; however, some did express concerns about implementing these days so late into the semester, when schedules are tight, as well as giving students too much autonomy in selecting their own mental health days, which could fall on exam days.
In a vote, the majority of faculty supported the resolution, with the stipulation that they would have the flexibility to determine how to rearrange their class schedules to make time for mental health. The group is also considering revisiting the concept in the fall as a possible recurring strategy to support students.
Student resilience
In a separate presentation to faculty later in the afternoon on the NAU Resilience Project, a resource to help students adjust to adversity, the Health Promotions team explained that students are struggling more now than they have previously with mental health.
"We asked students about their health and wellness this past fall and 63% of them rated their wellness worse or much worse since the pandemic," said Melissa Griffin, director of Health Promotion.
The survey further showed that 68% of students are concerned about their mental health, 67% are concerned about their physical health and 66% are feeling overwhelmed. Less than a third of students are meeting the weekly recommendations for exercise and less than half are getting the recommended amount of sleep every night, factors Griffin noted can affect mental health and academic performance.
Griffin said the goal of the Resilience Project, online at www.nau.edu/bounceback, is to improve such statistics, though to do so will require reaching more students. Only about 1,400 students have accessed the project since it launched in September.
"Really this is one of those population-level prevention programs. We want as many students as possible to know about this," Griffin said.