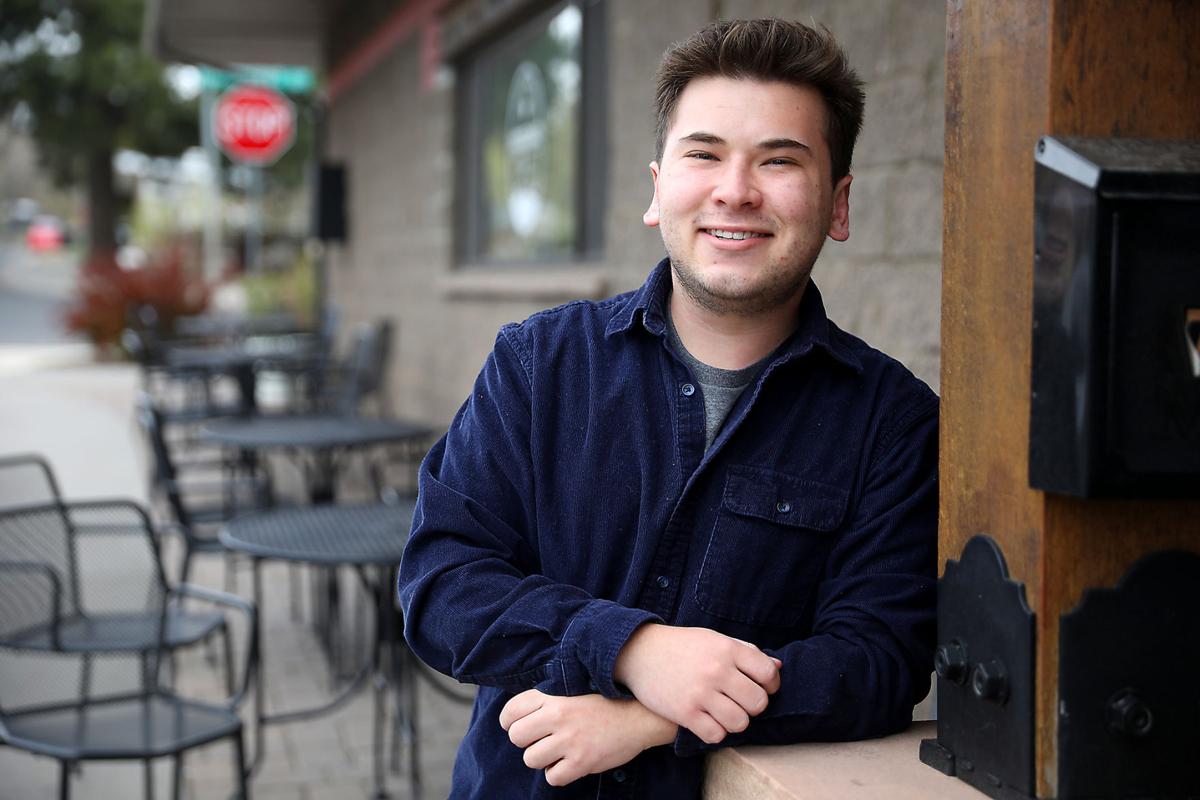 The political awakening of Kimo Homer blossomed, certainly, upon arrival at Northern Arizona University four years ago. But his first stirring of social consciousness emerged as a high school senior in Santee, California.
Santee is, by nearly all accounts, a conservative bastion in East San Diego County, home to armed militia groups and a man who recently made national headlines for walking into a grocery store wearing a KKK hood. But Homer started to question the dominant thinking in his hometown, and by the time he got to NAU as a 17-year-old budding education major, his political leanings had swung decidedly to the left.
What changed the trajectory of his young life, though, was a meeting he attended the second semester of his freshman year. It was a campus organizing session for the Red for Ed campaign, an activist uprising of educators and others bent on increasing the funding for Arizona schools.
Coming from a relatively well-off school district in his native California, Homer was shocked by what he heard at that meeting, enraged by the poor facilities, lack of resources for students and the lowest of the low teacher pay in the state. Calling it an "eye-opener," Homer called his family and told them about what he'd learned.
"They just had this big walk-out here in Arizona," he told his mother, Darleen.
"You guys would never believe what it's like."
Nearly four years later, looking back on that meeting that spawned his political coming of age, Homer seemed to smile at his naivety.
"Hearing about the stuff here going on, I was like, 'I don't know if it's true. It can't be that bad,'" he recalled. "And then I did some research and listened to some interviews, and I said, 'This is bad. It's an injustice to our kids. I cannot imagine being a kid in these schools.'"
So began Homer's involvement in helping to plight of Arizona students and teachers.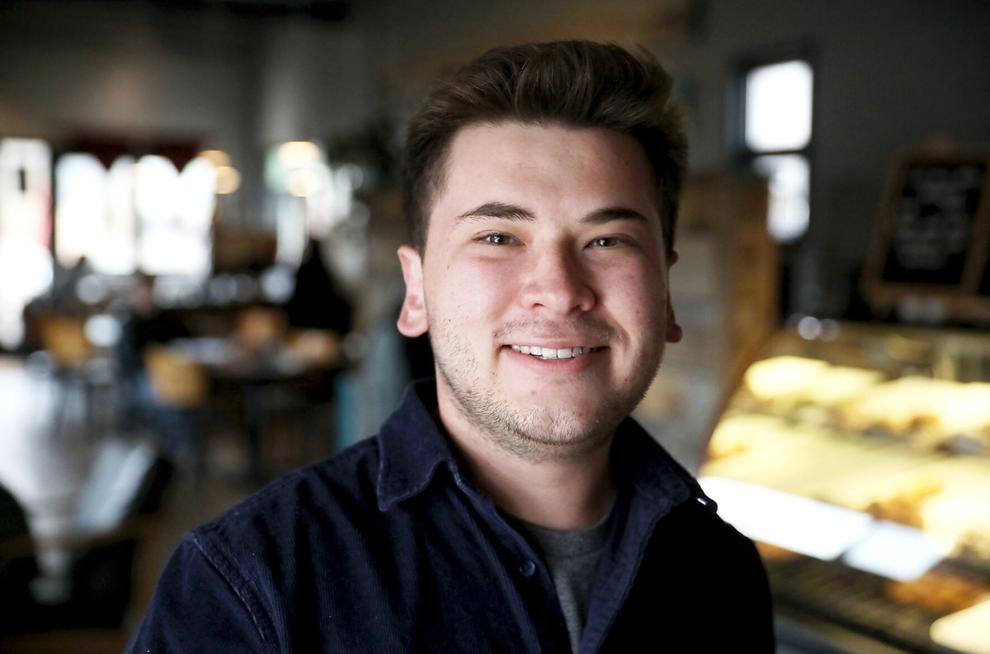 He didn't just dabble in activism, didn't just make a few phone calls or door-knocking forays for Proposition 208; no, Homer got deep in the weeds of the issue. He will be leaving NAU with his education degree on Friday having served as president of NAU's Aspiring Educators group and, currently is finishing out his term as director of the National Education Assn.'s Aspiring Educator's Zone 4 Caucus, which serves the southwest, from Colorado to California.
"As soon as I got on the board (freshman year), I was hooked," Homer said.
Homer wants to improve learning conditions for the state's children, but also work for pay equity for public school teachers in Arizona, which ranks 50th in compensation, because he one day will be an educator himself.
Now wrapping up his last quarter of student teaching at Mount Elden Middle School, Homer will pursue a master's degree in education at the University of Strathclyde in Glasgow, Scotland, and then decide his career path, which will include teaching, either in the U.S. or in Europe.
Given Homer's background, it hardly surprises that he's chosen teaching and embraced activism. He comes from a family immersed in helping the community. His grandmother, Anita Bautista, is a longtime civic booster in Santee and three years ago was nominated as California's Woman of the Year from her state congressional district. And his mother, Darleen Bautista-Homer has, in her son's word, "been involved in PTSA (Parent Teacher Student Association) since I can remember."
But Kimo changed the narrative somewhat, putting a more progressive spin on the family's civic involvement.
"I come from a family of very involved in local politics," he said. "Any time in Santee there's a mayor's race, people will lobby at my grandma's house to get her endorsement. Once people know my grandma is going to vote for X person, who's usually a Republican, that person usually wins. All my family, they are Republicans — besides me."
He's not an outcast, though. Instead, Kimo said his parents have come around to support his views about education reform.
On that issue only, the Homers are united. But Kimo's politics have evolved — "I was still a Republican my senior year in high school" — and he has become active in many Flagstaff progressive causes, including Black Lives Matter protests and speaking out against what he and other perceived as a premature return to campus last fall at NAU amidst the COVID-19 pandemic.
"I'd say (his family is) with the education movement; they think the schools here need funding," he said. "Other issues, it's a little more tough."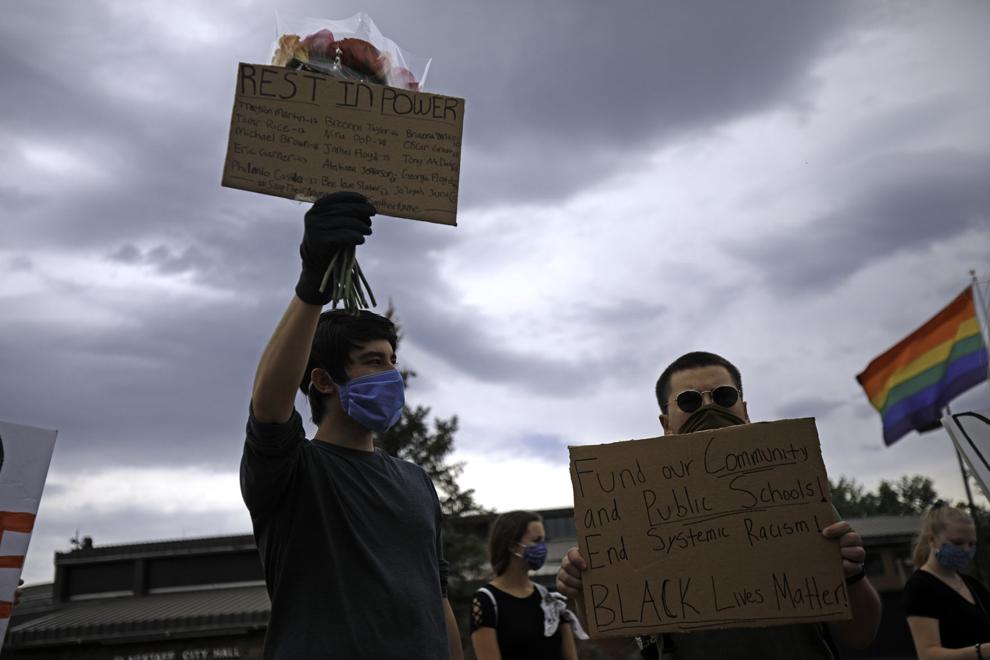 He always was politically aware. He recalled staying up until midnight as a fourth-grader to watch the 2008 Presidential Election results, knowing even at that tender age that electing the first Black president was history-making.
"A super politics nerd" is how he described his younger self.
And history was what interested Homer the most, specifically who gets to tell which history and what gets left out along the way. He is mixed race — Filipino and white — and said he never was taught about Asian culture, let alone drilling down into Filipino culture, in school.
"We got a white-washed sort of history in school," he said. "I was hosting a conference recently, and somebody brought up how we can decolonize our bookshelves and what stories you read as a child. I did not learn Filipino history or Asian (history), or see myself in these books until I came to college and took a class learning about Asian migration."
Now, as a budding educator, Homer seeks more inclusion. He's wrapping up his last quarter of student teaching world history to middle-school seventh-graders and is heartened by the response.
"My kids in seventh grade, they know what's going on in terms of the world," he said. "I had a student last quarter even bring up the imprisonment of Uighur Muslims in China.
"People talk about the term 'safe space.' We're starting to use 'brave space.' You take the risk to learn more. We're talking about how white culture is ingrained into our public school system and how it's our job to fight against that and effect change, and have a system that is socially and racially just."
'Pushing the boundaries'
Homer said he respects the opinion of those who do not agree with his progressive ideology. In fact, many in his hometown and own family don't agree. But that does not deter him from fighting for what he believes is right.
The "aspiring educators" group he leads also is trying to effect change even in the teacher's union.
"We're pushing the boundaries (with) the union," he said. "We're telling them, for example, we want to get police out of our schools. We'll push hot topic issues that maybe other members may not be comfortable speaking on. Young people such as myself have a committee where we're pushing the button. We're like, 'Hey, we don't have time to waste right now.'"
Homer feels that Gen Z is more socially and politically involved than generations that preceded it, mostly out of necessity, though he hastened to add that he's uncomfortable speaking for "an entire generation."
"My generation is politically aware and active," he said. "There doesn't just need to be reform, but a systemic change and a need for abolishing certain things. We see a problem and want to fix it. It makes me happy to see other young people hop in with factual evidence.
"We're not blind to the reality of the world. We see the problems and actively want to change them. We don't really care whose feelings it's going to hurt because at this point, we have entire generations of children coming up that need to have an earth to live in and good schools."
He shook his head when recounting all he's experienced in the U.S. and the world in his 21 years.
"I remind myself and my friends of the things we've lived through," he said, proceeding to tick off events on his fingers. "It's utterly insane. We lived through the Great Recession and the Wall Street crash. We lived through mass school shootings happening all the time. We've lived through the climate disaster. We've lived through the murder of George Floyd. We've lived through Jan. 6. We lived through the ongoing Afghanistan war. We lived through so many events.
"We've seen all this stuff from such a young age that … you cannot escape it and you've got to do something about it."
His hope lies in the next generation, the ones he soon will be teaching.
"They are understanding at an early age things that I don't think I understood in seventh grade," he said. "These kids are aware."